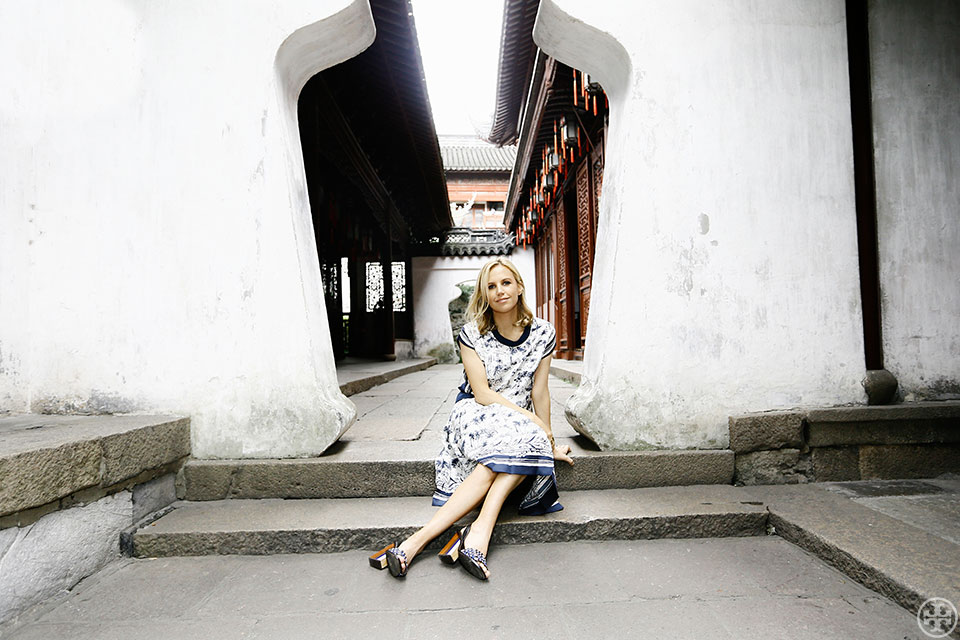 Tory talks about the new Summer 2015 lineup, from inspiration to accessories.
What's the inspiration?
It's an extension of Spring's story — the spirit of artist Françoise Gilot and the time she spent with Picasso in Vallauris. The collection captures the casual yet elegant ease of summer, seen in the crisp blue-and-white palette, the softness of the lines, the free-spirited accessories and the bohemian sensibility.
Any favorite looks?
I really love the blue and white striped print — it's a watercolor we painted to look like wood grain. We carried it through on day dresses, cropped pants, leather saddlebags and shoes. It's almost like trompe l'oeil.
How did you tap into the bohemian-artist life?
The silhouettes are really elegant and effortless. Easy dresses, shifts, crisp white shirts, tailored pants… And the accessories all feature some kind of great artisanal detail, from the cracked white leather on desert boots to stripes of white enamel paint on rose gold collars, earrings and cuffs.
The shoes feel especially architectural…
A bold heel is such a great statement. We created a wood-grain pattern in our heels by stacking slices of leather. From any angle, it's striking.
What are you wearing here?
I'm wearing our printed crewneck shell and skirt — the perfect pair for traveling — with our Emori sandals. We created the toile print in homage to the good life of 1950s Vallauris.