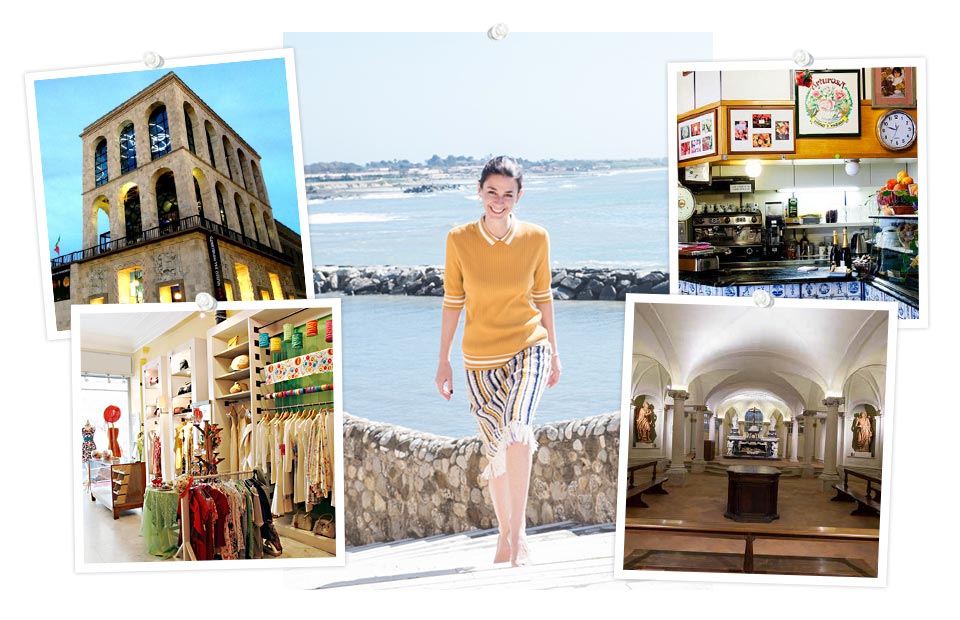 For the inside guide to the art and design scene in Milan, we spoke to Architect and Creative Director Marie-Louise Sciò, who's behind the look of hotels La Posta Vecchia in Rome and the legendary Il Pellicano in Tuscany. Here, wearing Tory's ribbed cotton polo and crochet and fringe skirt, she shares her recommendations.
First-time visitors to Milan must visit…
The Cenacolo Vinciano — that is the Church of Santa Maria delle Grazie. In the refectory of the church of Santa Maria delle Grazie, one of the absolute masterpieces of history is kept: Leonardo da Vinci's Last Supper.
Best places to stay…
Grand Hotel et de Milan and La Locanda Solferino.
Architecture lovers should visit…
Obvious but the Duomo and all of the Porta Nuova district, which is being built for the Expo and has changed the city's skyline. Piazza Gae Aulenti, for example, is a brand-new landmark in town.
And for those who love great interiors…
Any house done by Dimore Studio.
Design lovers should also visit…
Dimore Studio Gallery and, every year in April, Salone del Mobile.
My favorite museums and galleries…
PAC, the exhibition space for contemporary art in Milan, as well as Museo del Novecento.
Best public art…
The botanical garden inside the Brera Art Academy and the secret courtyards at the University of Milan, in the city center.
The best view can be found at…
The classical one from the top of the Duomo cathedral and the new outstanding view from Ceresio 7, overlooking the new Milano's skyline.
Best place for local treasures…
Cavalli e Nastri and J.J. Martin's online La DoubleJ shop for vintage treasures.
The movers and shakers in the Milan art and design scene head to…
Bar Basso, an old-school bar.
My favorite local escape…
One secret only a local would know…
Restaurant Latteria San Marco, in the heart of Brera District.
Follow Marie-Louise Sciò on Twitter and Instagram.
More to explore in
Culture