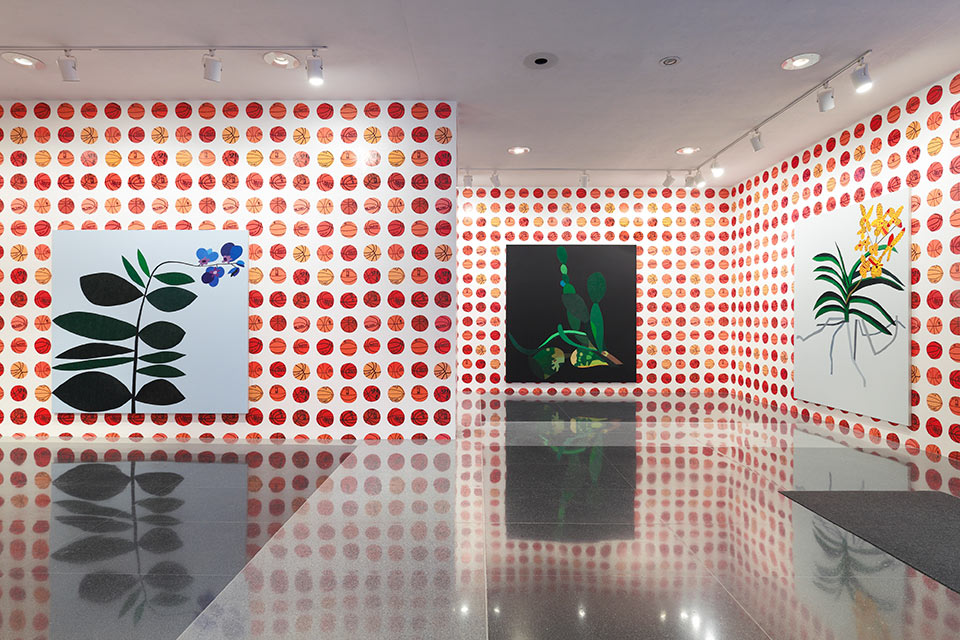 As part of our special Color Issue, art-world veterans Simon and Michaela de Pury of de Pury de Pury share their list of the most vibrant, kaleidoscopic and chromatic exhibits this fall. Add these to your to-do list — stat.
Jonas Wood at David Kordansky Gallery, Los Angeles
David Kordansky just opened his breathtaking and benchmark-setting new gallery in Los Angeles and Jonas takes on an equally benchmark-setting show. It will be killer, to put it mildly, and at least equally strong as his last big show at Lever House on plants last November in New York (above).
Jean-Baptiste Bernadet at Retrospective Gallery, Hudson, New York
Studies for Sunsets is a very sophisticated show celebrating the feast of color, starting with an inspiration in Frederic Edwin Church's painting, Our Banner in the Sky, adapting its American flag and abstracting the same to the most seducing, romantic and powerful sunset paintings.
Henri Matisse at the Museum of Modern Art, New York
Henri Matisse: The Cut-Outs — a show you'll want to put your bed up inside.
Gerhard Richter at Marian Goodman Gallery, London
An absolute must! A museum-quality show on his latest works in which he again explores and further develops his everlasting theme of abstract color juxtapositions, combined with his scientific approach to color analysis and theory. And Marian Goodman's building, designed by David Adjaye on top, ranks as the architectonical masterpiece of London galleries. Go, go, go as this show will be imprinted in your memories!
Kerry James Marshall at David Zwirner, London
You'll love this show not only because of its most unique color combinations and its narrating Afro-American sociocultural and political topics in the most poetic ways. It also is an eye-opener if you want to explore painterly subtleties and differences between "look" and "see" (the title of the show is Look See). Kerry, for example, lets you explore the many different ways of using the (highly symbolic!) color black within one painting: matte, semi-opaque, shiny as well as different shades and different surface textures of black. Absolutely fascinating, sensitive and sophisticated. Again, it's an experience of "seeing-perceiving" you will not forget!
Sonia Delaunay at the Musée d'Art Moderne de la Ville de Paris, Paris
Les Couleurs de l'Abstraction is a pure psychedelic-analytic feast of color. Alternatively, later this month, you can also see Jeff Koons at the Pompidou
in Paris to pop up your color feels.
More to explore in
Culture