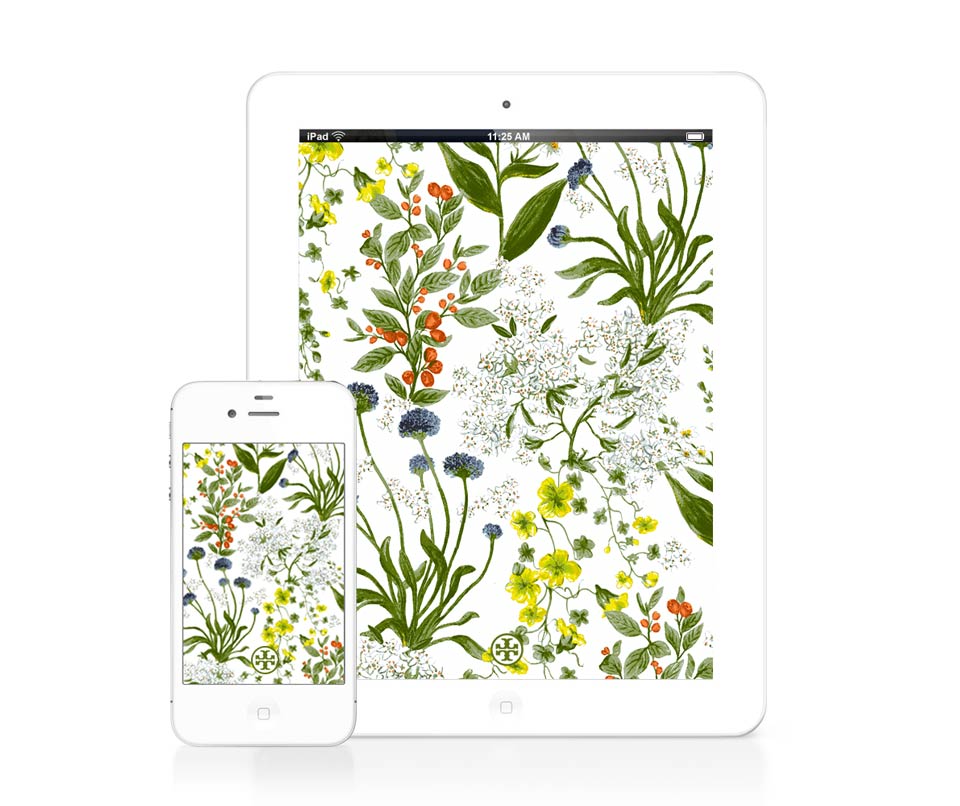 Fresh, pretty and long-lasting: the traditional Mother's Day
bouquet goes digital. We turned hand-painted flowers into a print for our Summer 2014 collection; now, it's available in an exclusive wallpaper, too. Download one for yourself and one for mom — it's a sweet reminder you'll always be connected.
Download it below to your computers, iPads, iPhones and Androids.