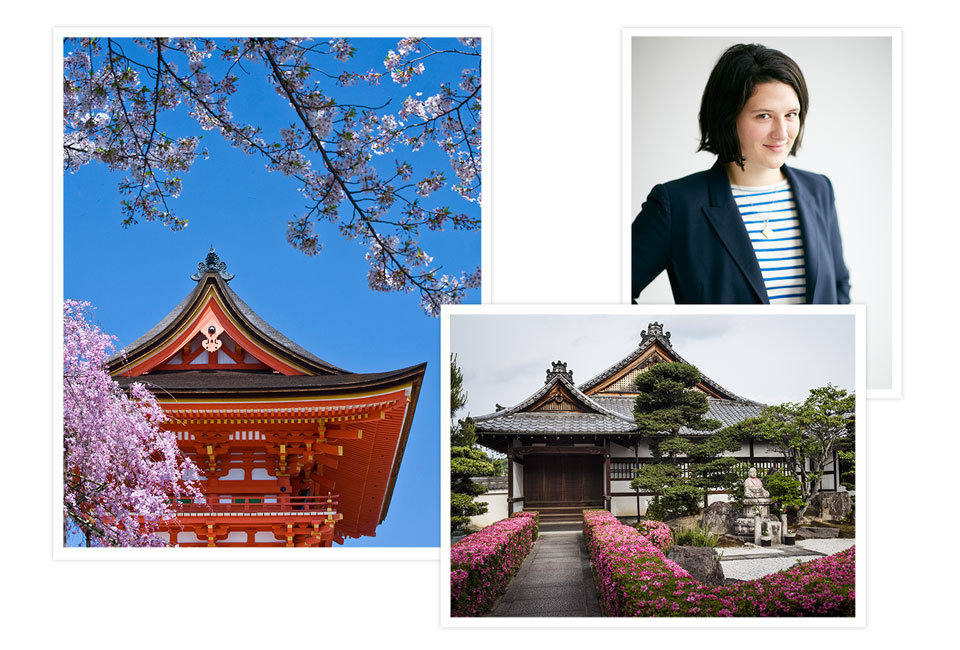 Among the myriad inspirations behind the Fall 2014 collection is a subtle nod to Japan. Our Cora dress and Blaise shirt, for instance, feature an intricate floral print that stems from an antique Japanese bookplate. So as part of our seasonal spotlight, we turn the lens on the country's capital, Tokyo, with a getaway guide from Fashionista's Editor at Large, Lauren Sherman.
Tokyo is like no other place because…
It feels like you are not only in another country, but on another planet. Nowhere else are the contrasts as intense. You either feel chaotic or peaceful: there's no in-between.
First time visitors must visit…
Tokyu Hands in Shibuya. It's a multi-floor general store with 25 different departments; it just wouldn't exist anywhere outside of Japan. There are 14,000 pens and 18,000 items of kitchenware for sale according to Monocle, which did a great video that really sums it all up.
Must-have packing essentials…
Kind Bars for responsible snacking, Embryolisse Lait-Crème Concentré for dry skin and an extra suitcase, because you're going to buy a lot of stationery!
The best shopping district…
I love shopping and generally hanging out in Nakameguro. There are lots of great menswear shops — General Research and Vendor are standouts — and a few lovely women's shops, as well as the famous vintage bookstore Cow. But it's more about just being with locals. After the bright lights of Shibuya and Ginza, you'll need the break.
My favorite local dish…
Gyoza. I'm on an extremely strict gluten-free diet — as in, I have not tried a Cronut even though I'm sure they taste great — but it's extremely difficult to stick with in Japan because most soy sauce contains wheat. And everything contains soy sauce. (I don't think Celiacs are able to eat out at restaurants in Japan, ever.) So I let myself enjoy the gyoza at Harajuku Gyōza Rō in Shibuya. They also do an amazing cucumber salad as well as a side of pickled cabbage.
And favorite local cocktail…
I never end up drinking much in Tokyo because the jet lag is pretty rough, but I do love all the great coffee. I think my favorite would have to be Omotesando Koffee in Omotesando Hills. It lives up to the hype.
Best quiet city escape…
Right outside of the city are quite a few onsen, or traditional baths. But for a getaway, Kyoto is great. Especially if it's your first time in Japan. There are hundreds of temples and shrines to visit, and the pace of the city is just much more manageable. Oh, and it's also home to the geiko district, where you can dine with geisha.
If you're looking for a great view, go to…
New York Bar at the Park Hyatt. A cliché, but a worthy one.
One secret only a local would know…
There is some great Italian food in Tokyo! A friend who lives there recommends Il Boccalone, and the asparagus appetizer in particular.
More to explore in
Travel