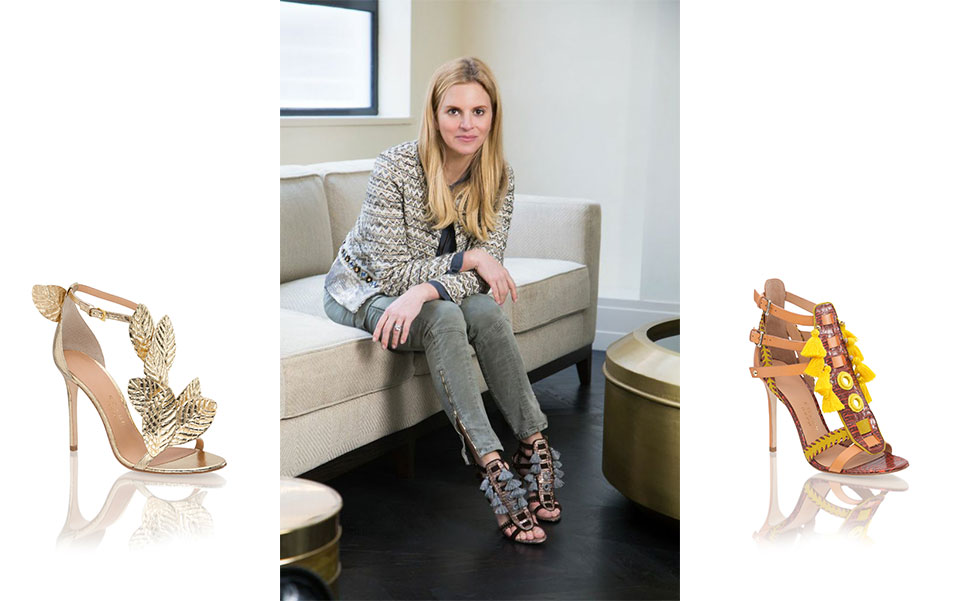 The Hong Kong expat and designer, here wearing Tory's Vanessa jacket, talks about her new shoe launch and how to start a business out on the right foot.
A Kotur shoe is all about…
Having fun but meaning business.
The inspirations behind this collection…
The gypset and exotic climbs! The hanging gardens of Babylon and traditional Turkish slippers both played a part in the conception of this debut collection.
The very first shoe I fell in love with…
A completely beautiful pair of Robert Clergerie pumps while I was still a student. I saved up for them for months and wore them for years.
One quick shoe tip…
Go with the fantasy. It's almost impossible to overdo a shoe.
If I could walk in somebody else's shoes for a day…
Diana Vreeland's. They would be fabulous shoes, we'd be going somewhere brilliantly inspiring and perhaps a little irreverent, and I'd be surrounded by the best conversation.
Most exciting part about owning your own business…
The fact that the only boundaries you come across are the ones you set yourself.
And most challenging…
Same as above!
My advice to would-be entrepreneurs…
Get going. You will never know whether it might be possible until you begin to make it happen.
And to new entrepreneurs looking to take it to the next level…
Try and establish a board — either official or unofficial — of industry experts to help you. Two minds or more at this stage are so the way forward, and you would be amazed how generous people can be with their time.