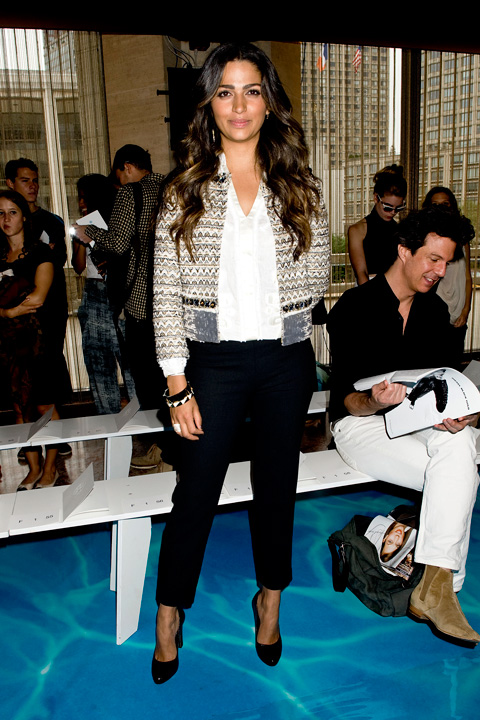 We just launched a special all-white holiday collection for our customers in Brazil and Bal Harbour. Why is it white? Here, Camila Alves McConaughey explains all.
On New Year's, I will…
Dance until the sun comes up.
The New Year's Eve traditions in Brazil are…
Different based on the locality. The most popular nationwide is to wear all white… with a twist. The color of your intimates reflects your New Year's wish. On New Year's Eve we go to the ocean, say our thank-yous and resolutions, then jump over three waves before throwing flowers into the water.
And my favorite one is…
I love throwing flowers into the ocean — it's beautiful!
I accessorize my all-white look…
With gold jewelry, especially bangles and bracelets.
Here I'm wearing…
The Venus tunic from Tory's new White Collection for Brazil, with her Vanessa jacket and Connor bangles.
My favorite New Year's eats…
I love chicken stroganoff, Brazilian style.
And drink of choice…
A caipiroska made with condensed milk.
For 2014, my resolutions will include…
Find more time for Camila solo time.
What's next for me in 2014…
Only God knows.