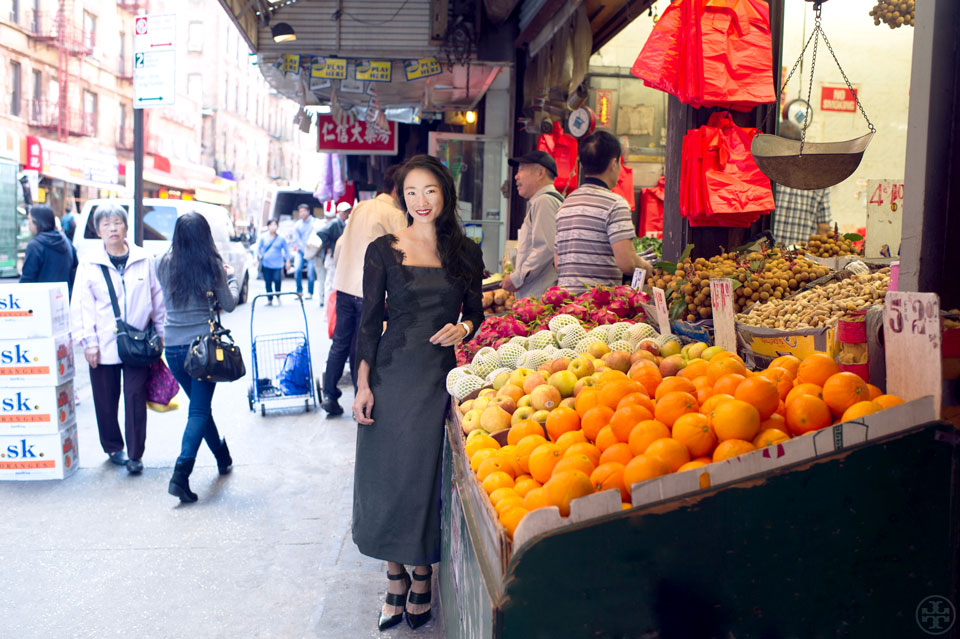 The New York-based Founder of the popular Asian food festival LuckyRice knows the exec life, inside and out. She also founded Simplycity Magazine, was the U.S. head of Assouline and the CEO at Vivienne Tam. Now, she's squarely in the foodie world — and loving it.
Most exciting part about owning your own business…
Since my business is an extension of who I am, there is no division between work and life.
And the most challenging…
There is no division between work and life…
And I overcome the above by…
I think it's not natural to have forced divisions of work and "non-work," so I try to get my family and friends involved with my work, and vice versa. For instance, Sunday grocery shopping is a big event in our family and my kids get super excited about helping out in the kitchen. We prepare Sunday feasts together almost every Sunday without fail. Because I run my own business, it's easier for me to set my own schedule — which means taking off a work day to join my kids' field trip or, vice versa, working on a Sunday to catch up.
Never be afraid to…
Share ideas. Though ideas are important, they are not nearly as important as execution. The same idea can take on completely different results depending on the entrepreneur.
My advice to would-be entrepreneurs…
Figure out what you're good at — and what you're not. As much as possible delegate or outsource the stuff that you're not good at.
The hardest lesson I've learned…
Good friends don't always make for good employees or business partners…
Dish that reminds me of my childhood holidays in Taiwan…
Shabu-shabu. We always gather around this traditional hot-pot dish for the holidays and each guest can create their own dish from the huge selection of meats, seafood, vegetables, noodles and more. I love how everybody is gathered around a big pot of delicious broth that just builds and adds in flavor throughout the night as the meal progresses. It's not just a special occasion meal, though. I actually just had this dish for the last three nights in a row!
Today, our holiday dinner involves…
For Thanksgiving, I'm looking forward to making a traditional turkey dinner with all the fixings. I love the whole process of preparing this meal — from sourcing local heritage birds to making cranberry sauce with my girls. I'm a big fan of side dishes so we'll have everything — from mashed potatoes to sautéed green beans to cornbread stuffing to butternut squash soup.
Favorite spot for Asian food in New York…
I'm a Sichuanese food fanatic and my favorite in the city is still Szechuan Gourmet on 39th Street. I love their miso chili-braised fish filets, ma po tofu and mung bean noodles in spicy bean paste. Try to go with a large group so you can order lots of small dishes. It's a messy meal — I still have clothes that are forever stained by red chili oil, but it's worth it!
Adventurous eats you should check out…
Filipino balut, which is a developing duck embryo that is boiled alive and eaten in the shell. It's a common street food in the Philippines and available at Filipino restaurants like Maharlika and Jeepney in the East Village.
For more features from our Food Issue, click here.
More to explore in
Entertaining