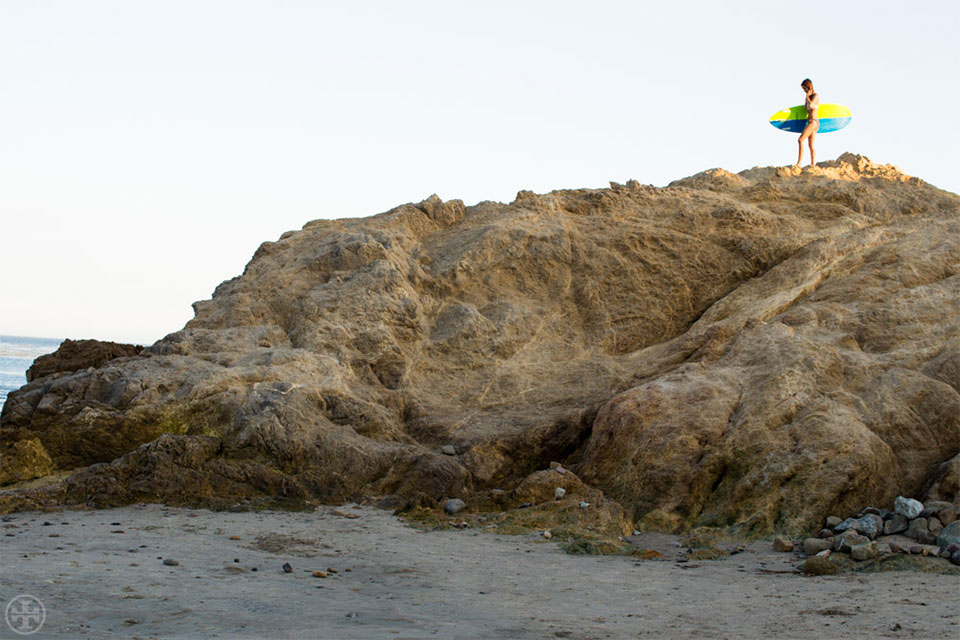 When business meets pleasure — a chat with the founder of the L.A.-based Everyday Surfboards
L.A. surfing is…
Unlike surfing anyplace else in the world. Southern California has one of the longest-standing histories of surf culture along with iconic surf spots.
My insider surfing tip…
Live a healthy lifestyle. I eat a vegetarian/vegan diet and stay away from processed food and drink. This helps me feel alert and light on my feet, which is a benefit to me when surfing.
And my beach beauty tips…
I love a blend of pure cocoa butter, shea butter and coconut oil. It is a great all-natural body moisturizer that helps offset the dryness from sun, wind and salt water.
My morning beauty routine…
Starts with a cup of green tea, a hot shower and good yoga session.
The surfing bug first bit when…
I was 10 years old, camping at the beach in San Diego. Dragging a borrowed surfboard out in the water for the first time gave playing in the shore break a whole new meaning to me. I was hooked after that day!
Everyday Surfboards was inspired by…
My passion for surfing and making things by hand. I approached shaper Richard Wisz to watch him shape a surfboard; he then offered to help me shape a board for myself. Similar to catching my first wave, the shaping bug bit and opened up a new realm of what surfing meant to me. Business or not, I will keep shaping boards for myself, friends and family. It is a part of my life now.
Most exciting part of owning my own business…
Watching Everyday Surfboards take on a life of its own and grow, while at the same time, remembering the journey it took to get where I am today and thinking of what lies ahead as well! I am also grateful to be able to combine a creative outlet with my job. It keeps me inspired and motivated.
And the most challenging part…
Being my own boss. As my company grows, so do the responsibilities of keeping up with marketing, finances, networking, etc. Also, I hand-shape 100% of my surfboards, so the design and physical labor falls upon me as well!
To overcome these challenges…
Time management and expanding my knowledge of business/entrepreneurship skills have helped me put one foot in front of the other and move forward with building a successful business.
My advice to would-be entrepreneurs…
Be open to trial and error. Know it is okay to fail at times because that is how you learn and grow. Finding out what doesn't work is just as important as knowing what does!
For more features from our L.A. Issue, click here.
More to explore in
Culture