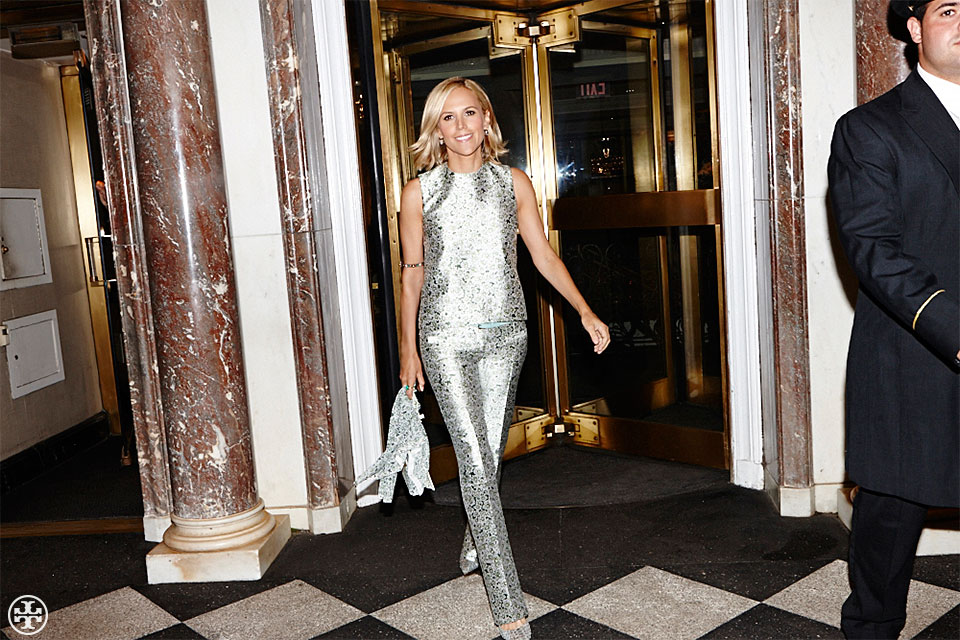 5:30 AM

Wake up (OK, I couldn't really sleep last night…too excited!)

7:05 AM

Made it to Lincoln Center after marathon morning of breakfast with the boys and hair and makeup.

8:30 AM

One last soundcheck and rehearsal.

8:35 AM

Love the soundtrack, loved working with Steve Mackey and John Gosling on it — Françoise Hardy, Serge Gainsbourg, Julia Holter, Nicolas Jaar….

9:25 AM

It starts! Especially love the Queen Anne's lace print.
9:45 AM

Backstage photo with my boys and my family — my favorite FW ritual

12:00 PM

With the team at Indochine. On the menu: spring rolls, steamed sea bass and sticky rice

4:30 PM

Can't get Julia Holter's In the Green Wild out of my head — great lyrics.

6:20 PM

The reviews are starting to come in. More nerves.

8:00 PM

Dinner with friends who flew in for the show. So grateful for everyone's support.