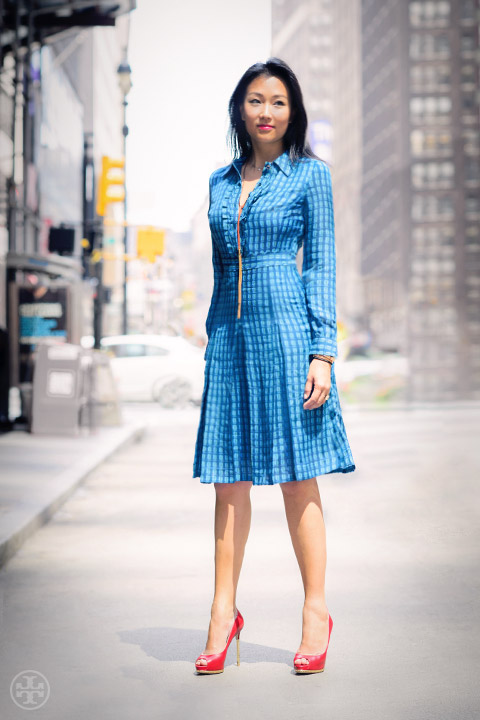 The President of Iconix China — and daughter of Hong Kong fashion industrialist Silas Chou — shares her advice on business and navigating the cultural terrain between China and the U.S.A.
A typical day involves…
There really is no typical day because every day I am in a different city — literally. I live between Hong Kong and Beijing, and I travel throughout China. I've done four cities in one day.
The biggest challenges I face…
In China, first of all, being a woman is already difficult, but being a young business woman was even harder. I did pull my dad into a lot of meetings in my first two years to give face to older Chinese businessman. But now that I've been doing this for a while, people trust me. I was very lucky to have my dad as a mentor and investor to guide me.
Advice I'd give to would-be entrepreneurs…
Don't pretend you know everything. There is so much to learn from everyone, even from people who are younger than you, so keep an open mind. It really is taking the best from all the different people and making it work.
Always remember to…
Be humble.
And never be afraid to…
Take risks. Actually, there's a Chinese phrase about not doing things the way they're traditionally done but creating new ways to make things happen to go to the next level.
My advice for women moving up the corporate ladder…
Remember that everyone is the same — men and women — and if you have an ability, there is an opportunity.
My daily must-read sites…
I read Women's Wear Daily every day. Instagram — it's made a big impact on the fashion world. And in China, Weibo. I even get news and fashion-related gossip on Weibo.
Here I'm wearing…
Tory's Kim dress, Valentino shoes and Michael Kors jewelry.
My advice to Americans visiting China for the first time…
Bring your business cards. The first thing Chinese people do, before they shake your hand, is hand out business cards. And bring a whole stack! There have been so many times when American designers come and they run out of cards on the first day. The other thing is to come with an open mind. A lot of Americans think that that China is still a developing country and quite backward and that's not the case — these days Chinese people are very well traveled and see a lot of different cultures.
And for the Chinese visiting America for the first time…
Don't be afraid to ask questions. Chinese people are a bit more reserved; Americans are very open. So ask more questions, be more inquisitive, be more curious and talk a lot. America is such an amazing place, with so many different tastes and subcultures. You can learn a lot. Don't be shy.
When in Beijing, you must visit…
The Great Wall, of course. And if you know me, come visit my home — we have a traditional Chinese courtyard house overlooking the most modern Chinese thing, the Water Cube and Bird's Nest Olympic stadium.
And when in Hong Kong…
The best is the Star Ferry at night, which goes across the harbor. The view of the Hong Kong buildings is spectacular.