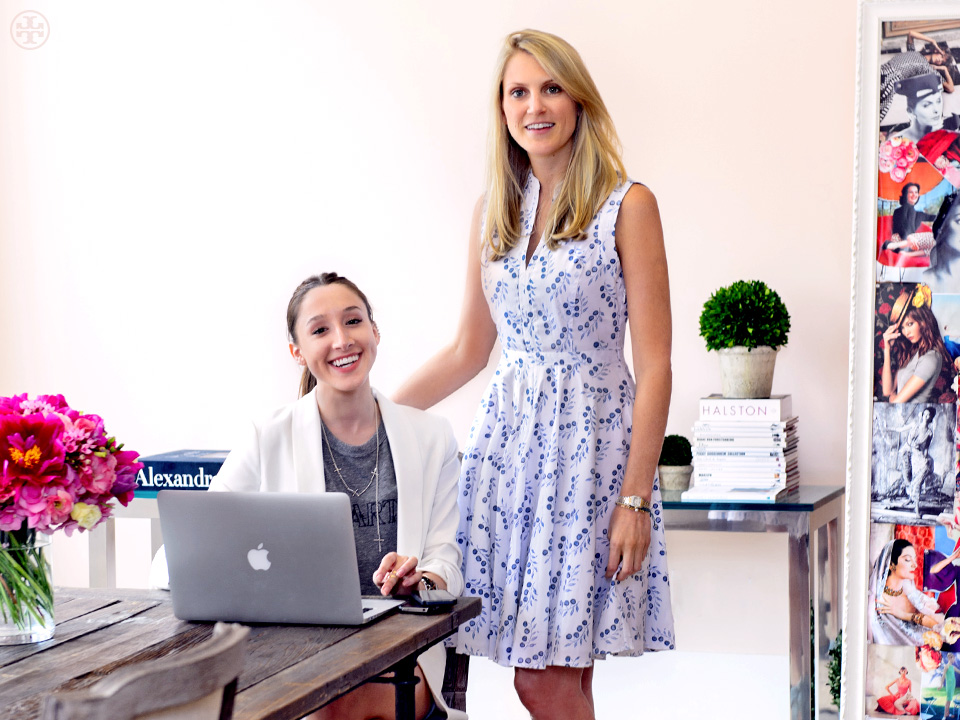 Former Tory Burch intern Hayley Bloomingdale currently navigates the digital waters for Moda Operandi.
See what she and her own intern Rebecca Shumlin have to say about maximizing internship opportunities.
Hayley Bloomingdale
Moda Operandi, Editorial and Social Media Manager
The advice I give interns…
One, be as active as you can. Even if you are given a task, ask what other tasks you can do. Two, try to work in different areas. And three, come up with your own ideas about anything, even if it's not what you're there to intern for — if something interests you and you have an idea, it doesn't hurt to say, "Look, can we try this out?"
The best interns are always…
The most active. They're always asking what they can do next and are not afraid to voice their opinions and share ideas as well.
I'm always surprised by…
I would like to think I am on top of the social media world, but Becca surprises me constantly with new ways to use various mediums. She is a whiz at Polyvore — which is her main responsibility — and we have had success on there thanks to her!
If I could intern anywhere…
I would intern for Beyoncé. A cool conversation would be: "H, can you please get Jay on the phone?" "Yes, of course, B." "Hey Jay, I have B on the line for you." #dreamjob
My most memorable internship…
My internship at Tory Burch! I was there when they switched offices, so I spent my first week on the job packing and unpacking boxes. It was very fun to help set up the new space.
This was my dream summer job because…
I wanted to work for an online company — I am really interested in how the internet is evolving and how it's affecting everything in our world, and Moda is the perfect company for that.
The most exciting part of this internship…
Online fashion companies are so new — you're constantly building and defining what it is.
And the most unexpected part…
I've done a couple of other internships, but I've never come to a place where they don't really treat you like an intern. You get to do very important and fun things.
The most important thing I've learned so far…
To be really, really present online in all senses — on all of the different social channels.
The best thing about being an intern…
You are always learning and observing. You can do anything — you don't have one specific job, so you can really explore and observe. I had no idea I was going to learn as much as I have.