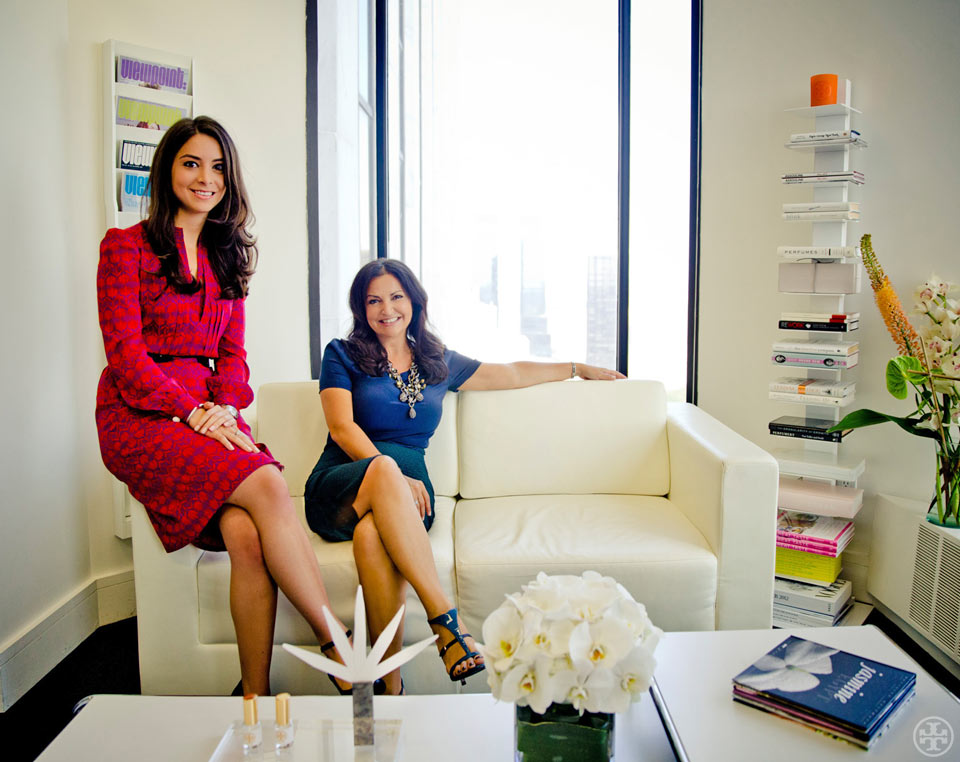 How can interns find the sweet smell of success? Veronique Gabai-Pinsky, who oversees
designer fragrances at Estée Lauder, and her intern Carly Boxer enlighten us.
Veronique Gabai-Pinsky
Estée Lauder, Group President, Aramis & Designer Fragrances, Beauty Bank, Lab Series
Advice I give interns…
Always ask questions. An internship is about learning and the more you ask, the more you will learn. It also shows your manager you are engaged in your work and eager to do things right!
The best interns always…
Approach their internship as though it were a real career and not a summer job. They are looking to leave something behind long after their three months ends.
My interns have constantly surprised me…
With their in-depth beauty knowledge. They are often our target customer and have a keen understanding of what other brands have done to engage their attention. Our interns are often on the front lines of how our customers are learning about beauty news and who are considered trusted online sources.
If I could intern anywhere, I'd intern…
In one of my favorite artist's studios, where I could be inspired by their art every day.
This was my dream summer job because…
I have always had an interest in the beauty industry and I am a communications major, therefore working as a global marketing intern is the perfect fit. It is also extremely important to me to work for an organization that is dedicated to a good cause, and Estée Lauder has a great philanthropic focus.
The most important thing I've learned so far…
Ask questions — everyone wants to help you learn and gain from this experience.
The best thing about being an intern here…
Each day I learn something new. My supervisors are so passionate about what they do and seeing such dedication makes me excited for the future.
More to explore in
Beauty