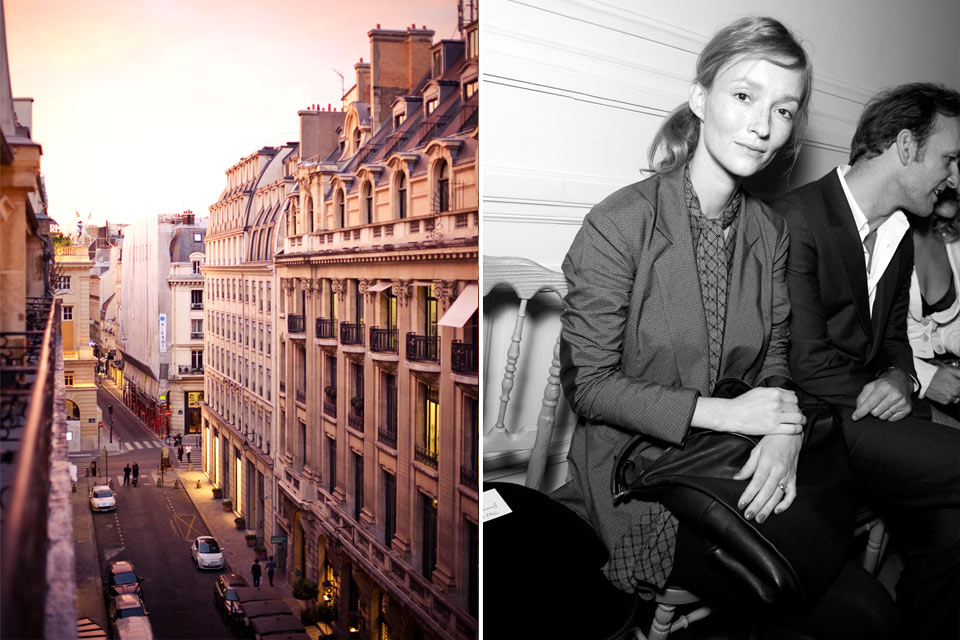 The model, actress and activist gives us her guide to navigating Paris with the kids, including her favorite fun spots for sweets, culture and weekend getaways.
My perfect Sunday with the kids…
Escaping to the Parc Floral de Paris in Vincennes, at the door of Paris. There are concerts in the summer, plants all over and a butterfly greenhouse.
And if we are in the mood for culture…
The Louvre — it's a classic, but there is so much to see. You can't appreciate it all in one visit. And before we go, we eat at Le Saut du Loup in the summer because it has a terrace or at Kunitoraya for Japanese noodles.
One under-the-radar activity with kids only locals know…
The exhibitions at 104 (Le Centquartre) are amazing and a lot of fun. We have lunch there at Café Caché or grab a pizza from the pizza truck located inside the building.
My children's favorite restaurant…
Kunitoraya. They always order soba — they're in love with soba!
For a sweet fix, we go to…
L'Éclair de Génie for chocolate or fruity éclairs. It's small place and the éclairs are so delicious.
For great children's clothes…
Zef — they have a few stores in Paris. As I have boys, it's hard to find cool clothes and Mariù, the owner, is really good for boys' clothing.
A great weekend escape…
We go to Château de Graville for fresh air and nature. There, we sleep on top of a tree in a tree house. We take walks in the forest, play soccer and observe the leaves — like I did with my mum when I was a kid.
My favorite thing about being a mother…
Unconditional love. You know when you become a mother that you'll be loved and you will love your children forever.
More to explore in
Travel