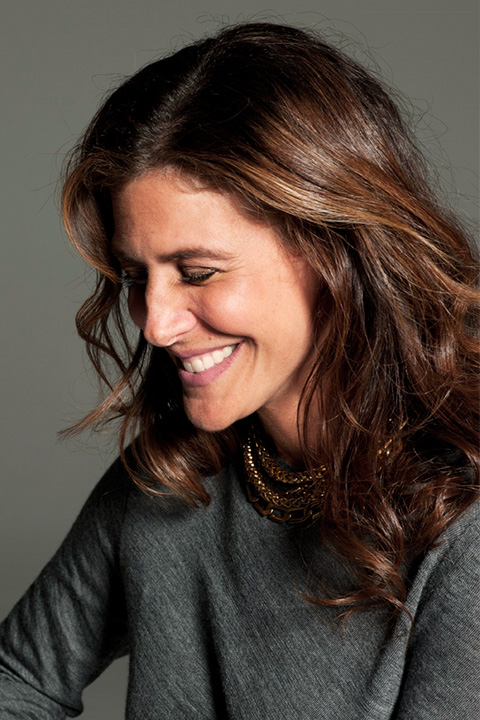 Not only does Jennifer Rudolph Walsh run William Morris Endeavor's Worldwide Literary Department and serve on the WME board, but she's a mother of three — in other words, the perfect person to give tips on raising your very own bookworm.
As a child my favorite book was…
I loved it because…
Even though Pippi was just a kid, she took care of herself. She was smart, brave and resourceful.
She'd been around the world on every adventure and had suffered loss, but she prized home and family above all else. She never lost faith.
My first memory of being read to…
Honestly, I used to love when my mom read me the TV Guide.
Reading to children is important because…
It's a chance to hear stories that make you realize you aren't the only one who thinks or feels a certain way. And it's also a great way to sit close and still with your kids.
My favorite book to read to my children when they were younger…
These days, they would say their favorite book is…
My 10 year old is reading and loving The Odyssey; my 15 year old is not into books right now that don't have basketball stats in them, and my 18-year-old daughter just finished and loved The Twelve Tribes of Hattie.
The secret to raising kids who love to read…
Reading to them obviously, but also letting them see you reading and relaxing regularly. Leading by example is the most powerful influencer.
Books on my nightstand…
Most of the books I read haven't been published yet. When I can, I read published books. Right now it's Daring Greatly by Brené Brown.
My tip for juggling work and motherhood…
Instead of "try harder," I say "try easier." The biggest gift you can give your family is you being relaxed and feeling satisfied. Guilty and stressed out serves no one.
I will be celebrating Mother's Day…
With my beautiful family at the beach.
The best part about being a mother is…
Following the unfolding storyline of each of my children's lives. They are each so original and smart and funny and unexpected. They amaze me.
If I ever wrote a children's book, it would be about…
Time travel, true love and a brave girl who leads a nation.
More to explore in
Culture