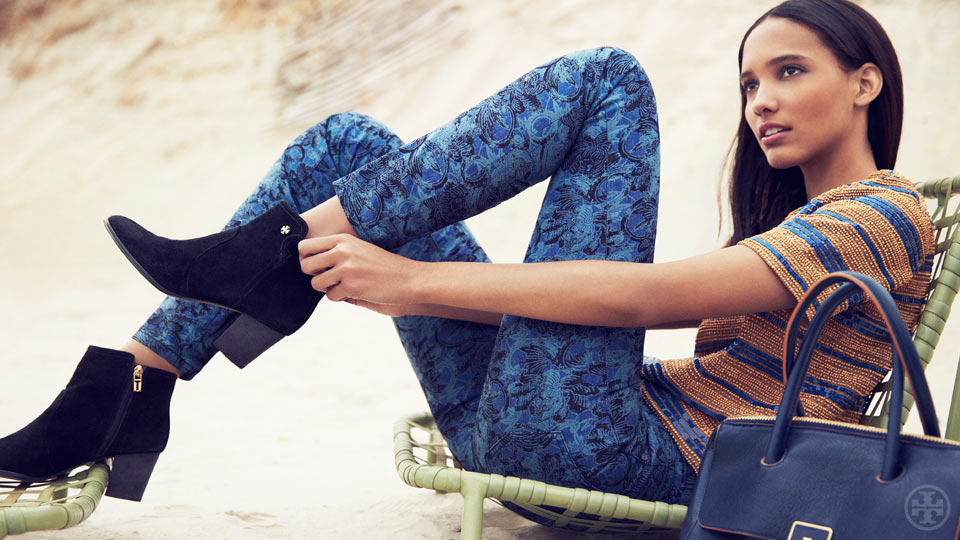 Simple shapes, special details — that sums up our Pre-Fall 2013 collection, which takes its inspiration from a vintage officer's jacket
Tory's mother passed down to her. The military influence plays out subtly in clean lines and pared-down silhouettes, full of embellishment
and textural treatments — stripes made of beading, for instance. Throw in a soupçon of Seventies and tough tomboy elements and
you have our chic solution to between-season weather: stylish pieces to wear now, layer later.
See the Lookbook or Shop All Looks now.