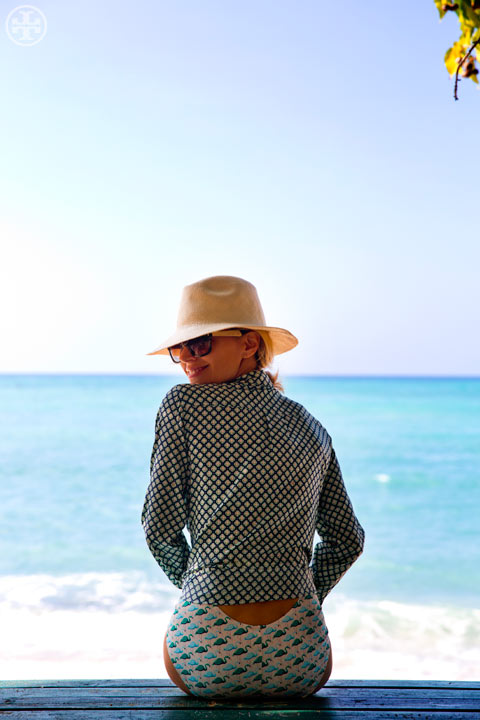 What are your plans this year?
We're still deciding! Preferably some place with sun and sand — I've had my fill of snow this winter.
What do you pack?
I don't need much, but everything I pack is essential. Bathing suit, cover-up, sandals, hat — check, check, check.
Bikini or one-piece?
Do I have to choose? There's a time and place for both. I wear a one-piece when I paddleboard or swim, but when I'm just lounging, bikini.
What are you loving right now?
I love our Sanibel one-piece — the flamingo print is tropical and whimsical. I also like reversible looks, like our Montecito bikini top and bottom. One side is a pretty hummingbird motif; the other is a navy and white pin dot. So it plays to your mood.
Any non-fashion essentials?
I'm definitely packing a few Turkish towels. They're simple, beautiful and great for the beach or as wraps. (They're perfect hostess gifts, too). And I never leave home without a good beach read or two.