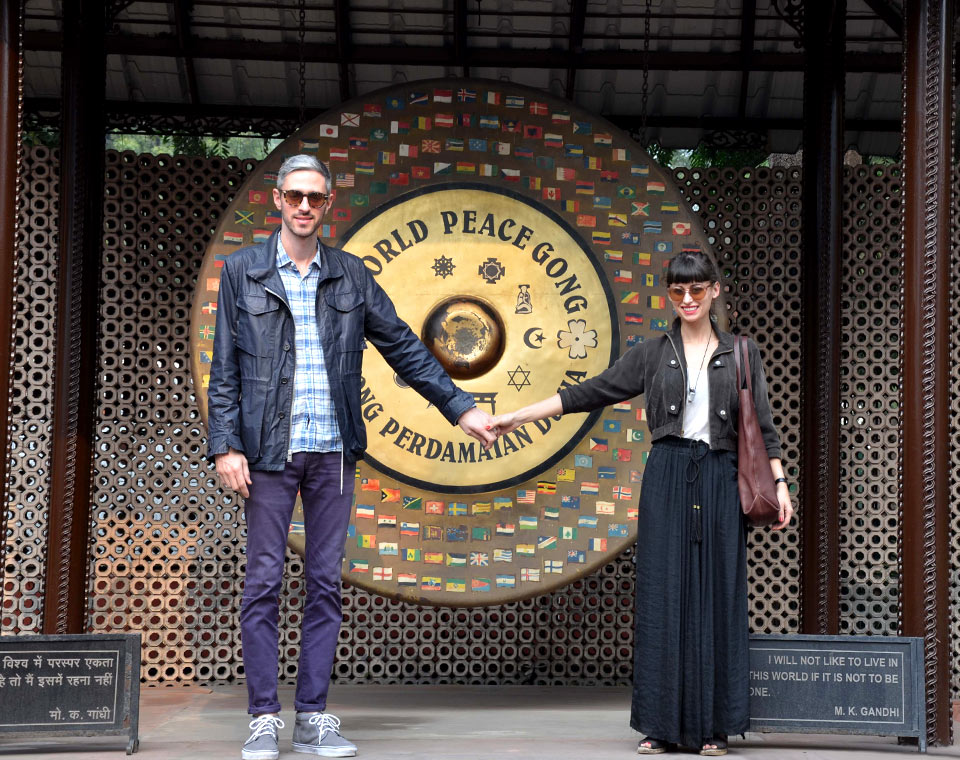 Lisa Mayock is half of Vena Cava. Jeff Halmos is half of Shipley & Halmos. But they complete each other. Lisa gave us the full story…
We have been together…

For three and a half years, and married since June 2012.

Best date…

Our first date, which was on July 4th. We spent the whole day together wandering around an empty city, eating ice cream and cheeseburgers, riding bikes and watching fireworks from my roof.

Best gift…

Jeff gave me a book of photographs over the course of our relationship that's my favorite possession. The cover is a cartoon pizza (it's from a local pizza spot by our offices we both love) so I wasn't sure what to expect, but it was really thoughtful and so well done. Anything handmade is the best!

The first time I saw him, I thought…

Well, I thought that he was a real looker. But we were friends for years before we started dating.

What we like to do together…

A lot of our activities revolve around food. We love driving somewhere remote for a food adventure, taking cooking classes together at ICE (we have an impressive collection of olive oil at this point) and, honestly, a lot of nights we just get takeout and hang.

What we don't like to do together…

When it comes to music, we're very different. Jeff can't stand Yoko Ono and I can only handle so much arena rock.
More to explore in
Fashion Week