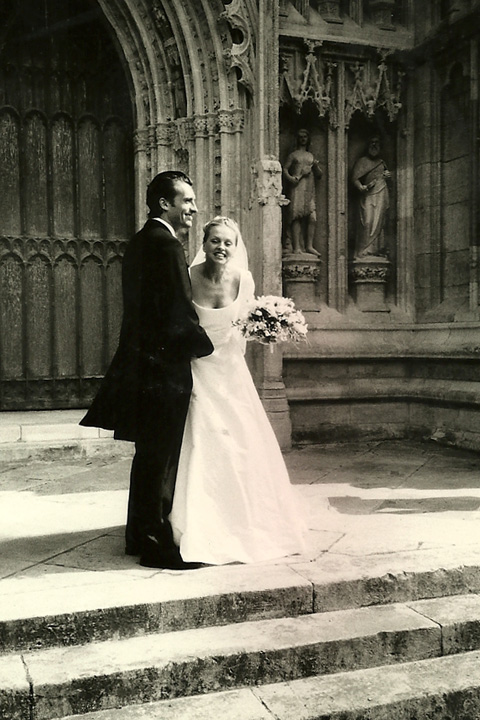 Teenage sweethearts Alison Edmond and John Pearson have staying power. And then some. We chatted with Alison…
We have been together for…
Thirty years this April since we started dating. We've been married 18.
Best date…
Our wedding.
Best gift…
Our three kids.
The first time I saw him, I thought…
We both knew that this was it from day one. We planned how many children we would have together on our first date!
What we like to do together…
Live in L.A., visit New York, stay at home with the kids, hike in the hills off Mulholland, movie marathons, road trips around California.
What we don't like to do together…
Argue — neither of us has any fire in our astrological charts apparently, so we're no good at fighting. And taking pictures of each other! If I have to take Polaroids of John for a client we both hate it as we just can't take it seriously and end up with terrible shots. And I hate having my photo taken by anybody.
More to explore in
Fashion Week