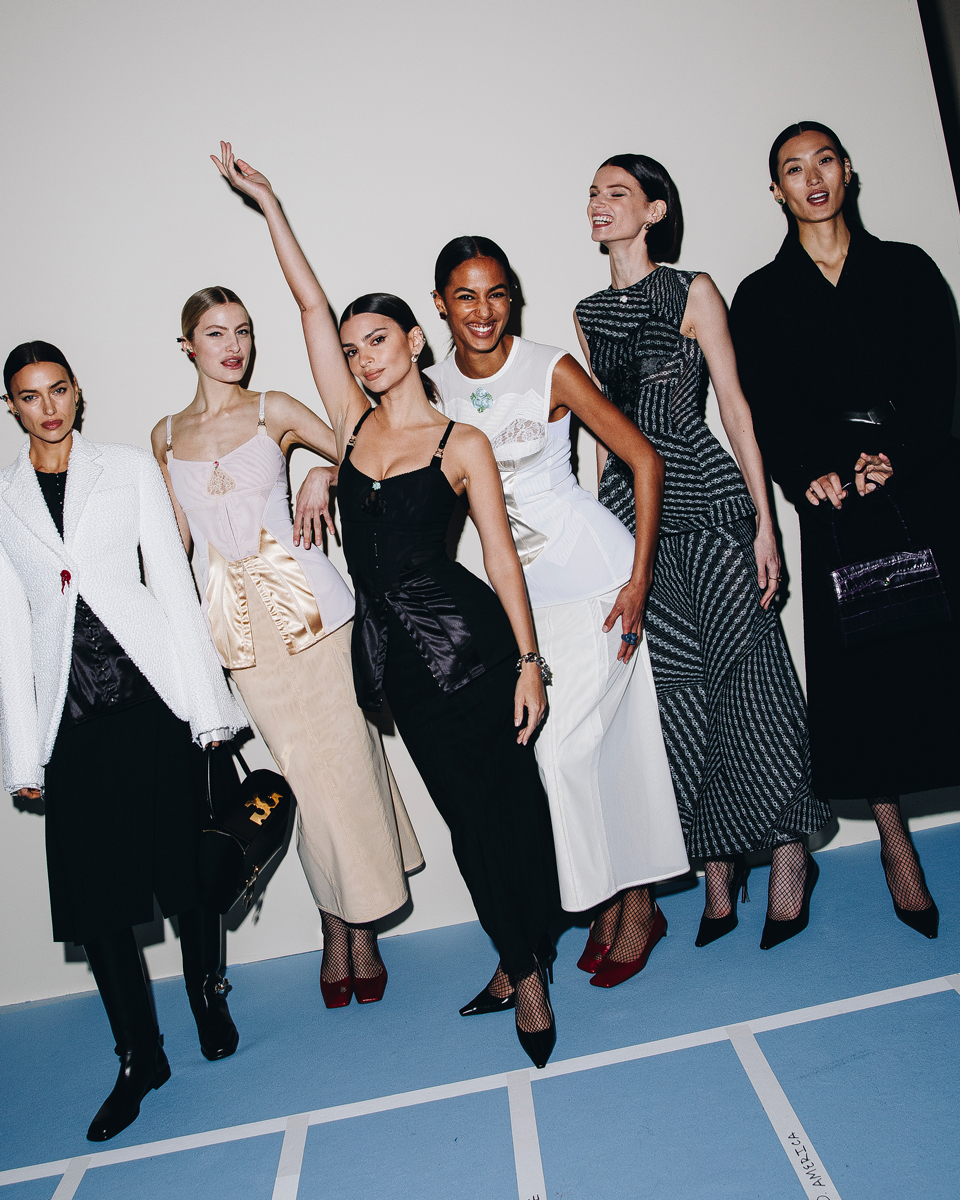 The Fall/Winter 2023 collection challenges perceptions of beauty and femininity by breaking down the traditional wardrobe and rebuilding it with an undone attitude. The result on the runway: coveted classics – the blazer, the cashmere V-neck, the overcoat – imbued with new energy.
TINKERED TAILORING
The timeless craft pushed slightly off-kilter. Warped-fit jackets are worn over relaxed trousers, gently pooled at the hem, with a new take on the suit in wide-wale corduroy. Coats came sculpted and hourglass in felted wool and bouclé, while a tightly pleated trench was pushed off the shoulders to read as a dress.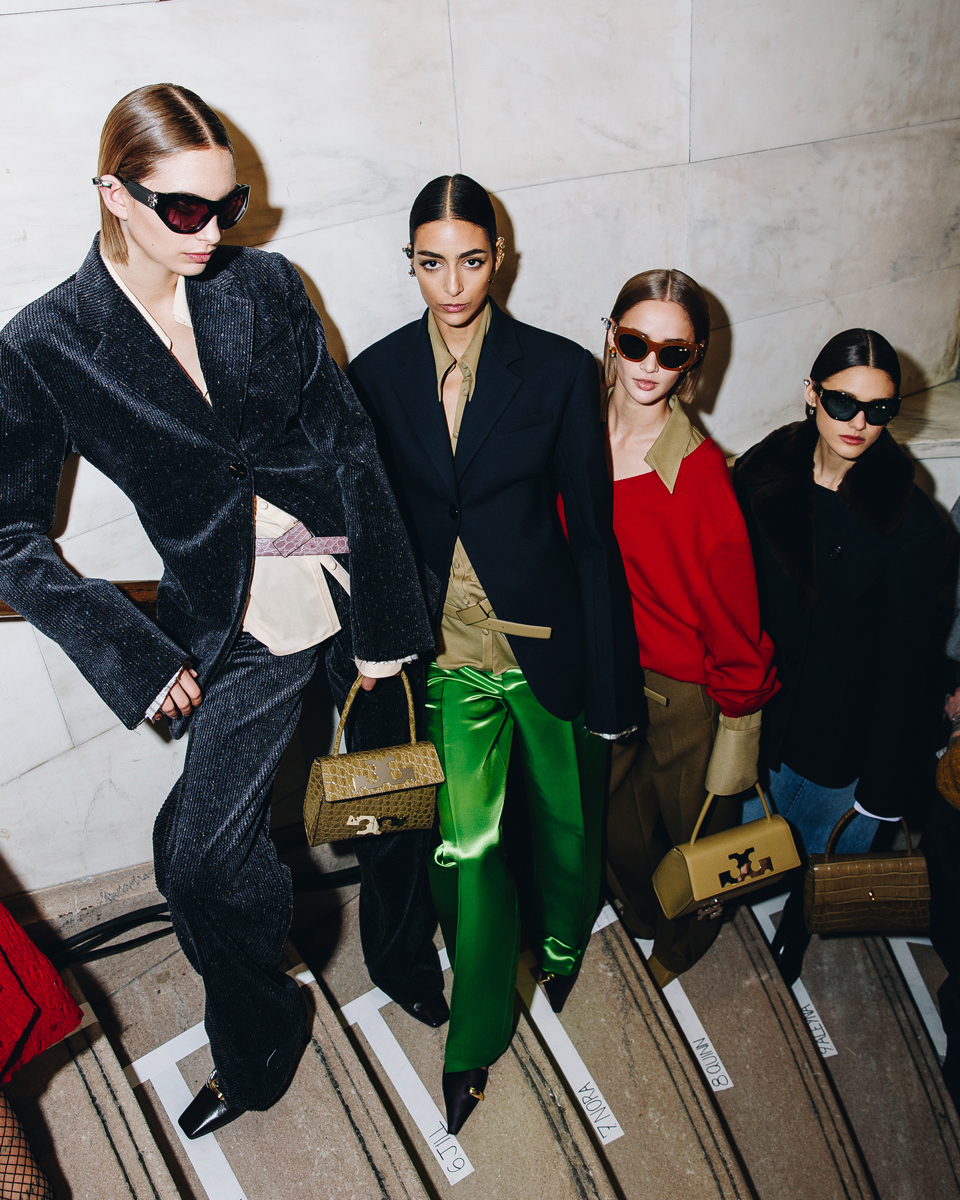 INSIDE OUT
Visible throughout the collection were typically hidden elements borrowed from traditional lingerie: bustier construction; rosette-quilted satin; tiny, embroidered flowers; and even the common safety pin. A delicate counterpoint to the menswear-inflected tailoring.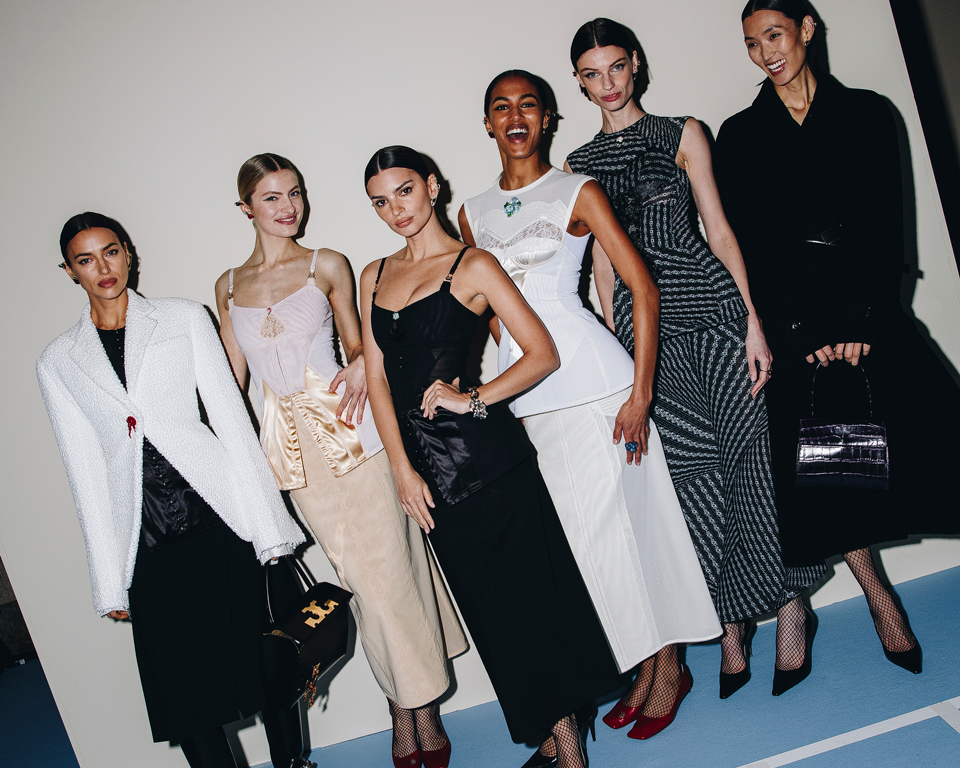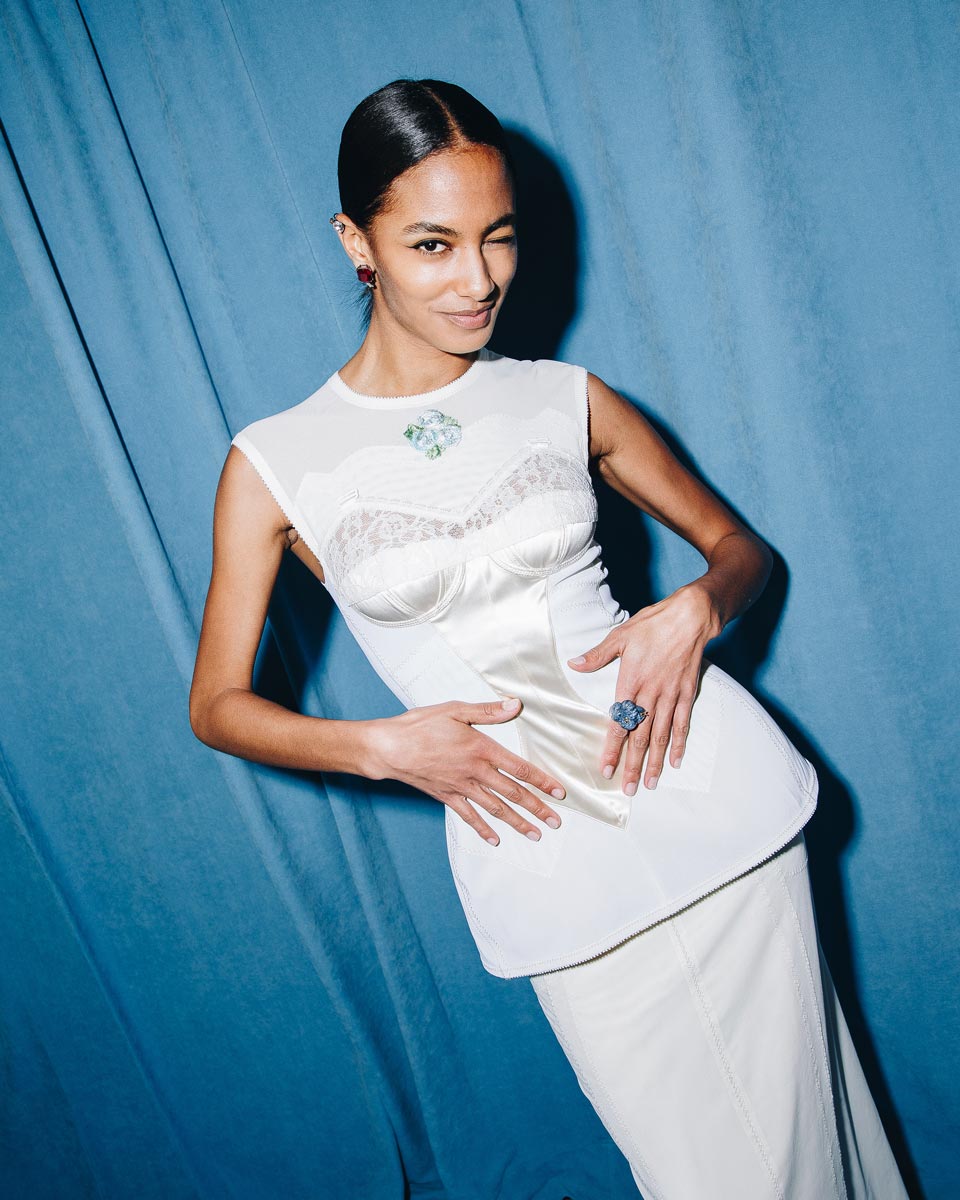 MUST-HAVE DENIM
The successor to last season's raved-about runway jeans: the denim skirt. Inspired by Tory's patched-up creations from high school, the collection's skirts were elevated with polished riding boots and perfectly cut pea coats with faux fur collars. A close second in the collection: the trouser-like jeans in dark unwashed indigo.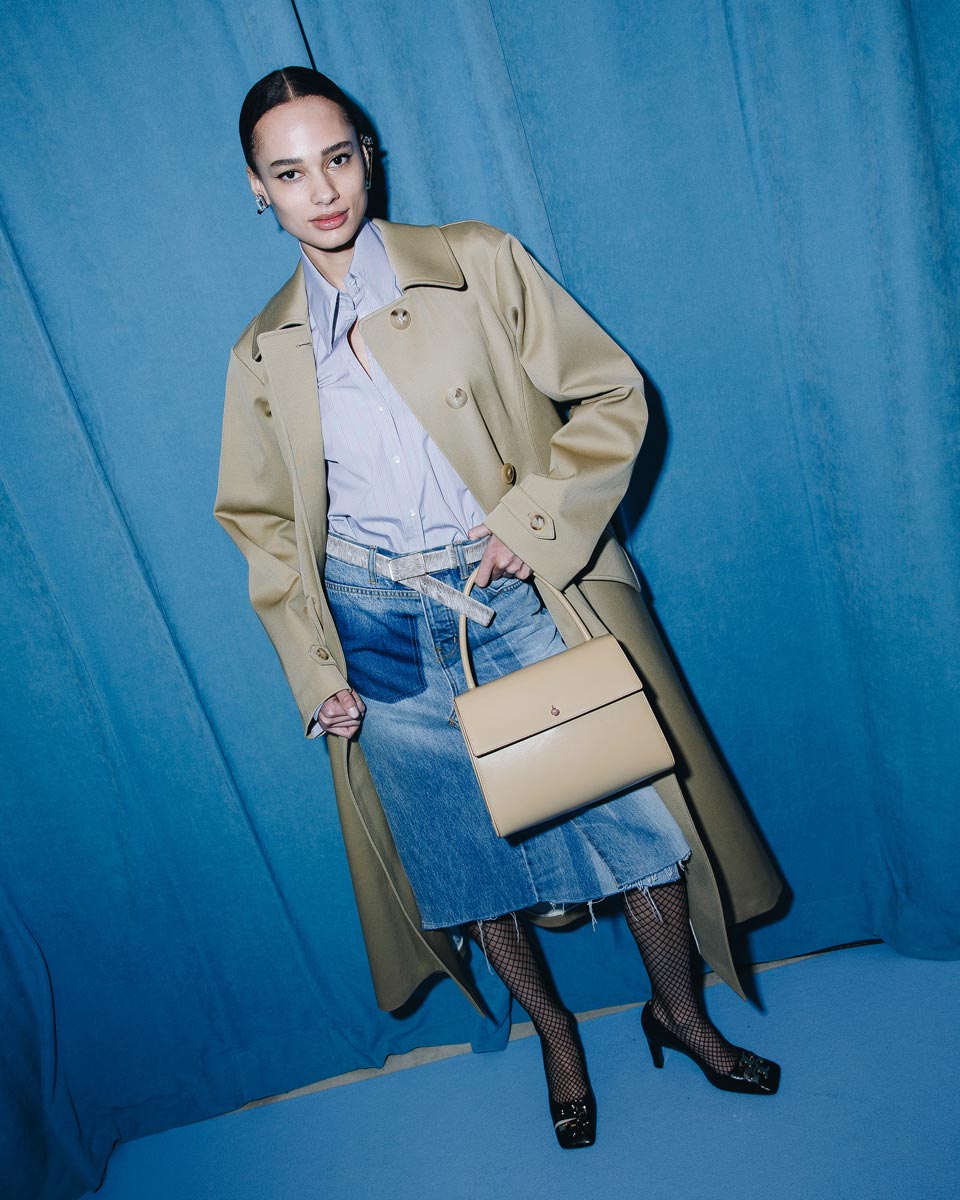 AND NOW WITH FEELING
Minimal embellishment and print meant that texture took center stage. Hardy fabrics – dense nubby wools, lush corduroy, popcorn bouclé and tweed – played off finer materials like silk jacquard and glossy satin.