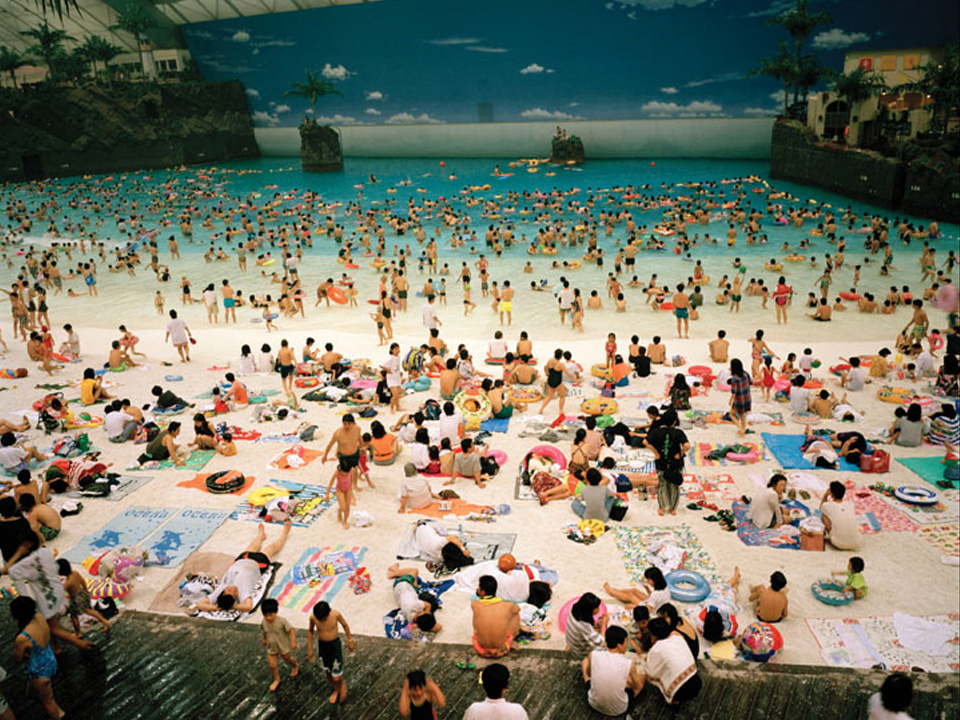 As a documentary photographer,
Martin Parr
gives it to you straight. He revels in the unvarnished, untony and imperfect. There's an elegance in the bluntness of his images, which you can see in his current
Time Off
exhibit at London's
Rocket Gallery
and in Aperture's new beach-bag-sized edition of his photo book
Life's a Beach
. The latter spotlights beach culture from all around the world, including Argentina, Italy, Latvia, Mexico, the U.S. and Japan (above). It's a thoughtful counterpoint to typically dreamy beach-front photographs. The beachgoers here? Take a close look at the scene; they're idling in Miyazaki's indoor Seagaia Ocean Dome.
More to explore in
Culture