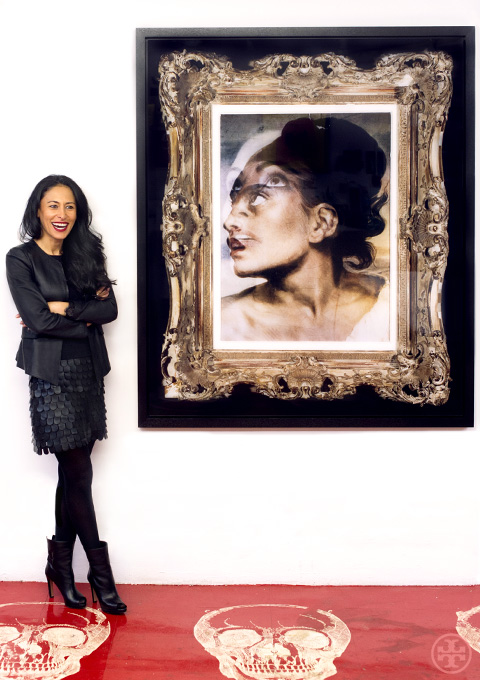 The head of publishing house Farameh Media on all things literary, from gifting tips to the best bookstore and curated coffee table.
The best gift to give the serious book lover…
A limited-edition book that has a special addition — like our limited-edition Skull Style, which has a hand-painted cover by NYC artist Peter Tunney. The new luxury in publishing is having something that's super exclusive, that no other person has.
And if they love fiction and classics…
Find a first-edition print of their favorite author at specialized bookstores dealing in rare books.
And for kids…
Books with a lot of humor. Laughing with your little one is heart-warming, so the gift is actually to yourself. My family personally loves The Story of the Little Mole Who Went in Search of Whodunit. I know it's not the most sophisticated subject, but kids find it totally hilarious and you can never get enough of a child's laughter.
Tips on curating the perfect coffee table…
Pick books that say everything about your personality and your tastes. If you can, add an intriguing or even mysterious element or curious antique, for conversation starters. And please do not load up the table, less is more in this case.
Book I'm reading now…
Steve Martin's An Object of Beauty — it was gifted to me by a dear friend who wanted me to observe the author's (sometimes not-so-positive) views of the fine art world in New York City, which I am currently totally obsessed with.
If stranded on an island, the one book I'd want with me…
Leo Tolstoy's 1200-plus-page War and Peace, so as I read it, I can use the pages to make a fire.
Hardcover, paperback or e-reader?
Is that a rhetorical question? Hardcover, of course!
Favorite bookstore…
I love the specially curated selection of Clic Bookstore & Gallery. Under the direction of Christiane Celle and her fabulous team, they curate the best possible books on the market focused on art, photography, style and design with a multitude of gallery shows to support the vision that books are, in themselves, an art form.
The book that changed my life…
Second Sex by Simone de Beauvoir — not that I am a hardcore feminist by any means, but reading her thoughts and research at a time when I was coming of age was pivotal for my understanding about the place of women in society and how I could combat the confusion women today are facing every day. We are not living in the era of our grandmothers, but we are also not our granddaughters.
Best gift I've ever received…
My daughter Farah May, a truly fabulous gift from the Universe.
And given…
I organized a pub crawl to seven different underground speakeasies for my husband's surprise birthday party with his closest friends and with a car service, where only the driver knew where they were going next. The element of surprise is and should be part of any great gift. After this experience, I was inspired to publish Secret Society.
The best books always…
Incite, inspire and evoke emotion.
More to explore in
Culture