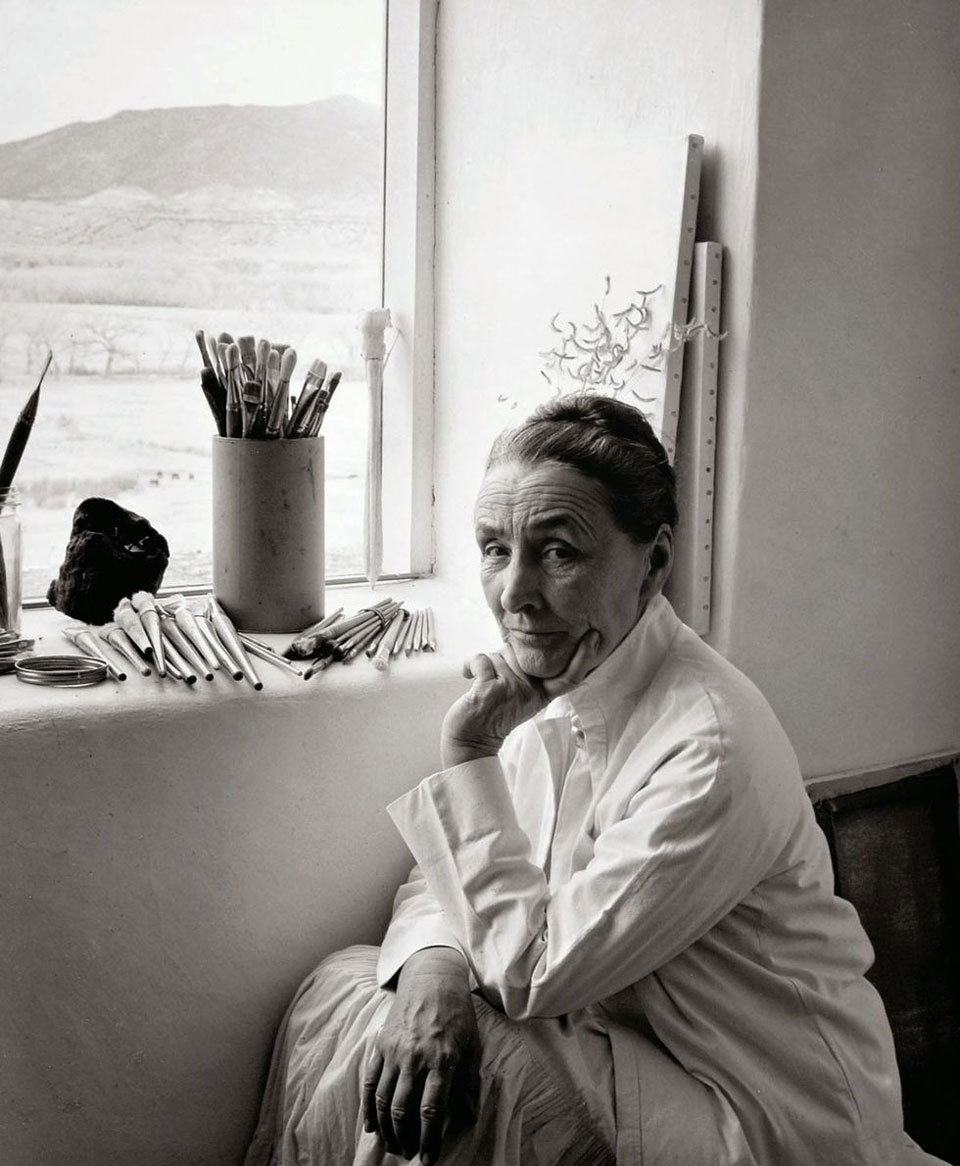 We could all learn a thing or two from Scorpios. Those who fall under the Water sign (October 22 — November 21) are thrill seeking and fiercely independent. When you march to the beat of your own drum — as Scorpios are known to do — there is never a dull moment… Below, astrologer Susie Cox takes us through the next month for each of the zodiacs.
Scorpio
Happy Birthday, Scorpio! This will be a powerful birthday month for you since both Mercury and Mars are traveling with the Sun and all are in your sign of Scorpio. Mercury is about communications and Mars will stimulate your thoughts. Scorpio is usually quite private, but if you are ready to come out of your cocoon, now is your time to be more social.
Sagittarius
Dear Sag, Venus will be in your sign until November 5th. Venus is all about beauty, art and abundance, so you have permission astrologically to indulge in pleasures. Embrace this soon so Venus can help you. Think big abundance.
Capricorn
You are in for quite a ride soon, dear Cap. Venus will enter your sign of Capricorn on November 5th and won't leave until March 6, 2022! Why does Venus have such a long stay? Because Venus will do a fairly rare retrograde in Capricorn. This will be a long time for you to adjust your life accordingly. You will have issues arise that can be solved during that time. Fasten your seatbelt.
Aquarius
Mid-November is your power time this month when the Moon will join both Saturn and Jupiter, all in Aquarius. You will face situations related to others who might seem to overreact. Your Aquarius nature will naturally understand it is their issue and not yours. Don't take anything personally.
Pisces
All the planets in watery Scorpio are now aligning beautifully with your Pisces Sun. You will feel stronger and more willing to confront challenges this month. A little bit of the Scorpio intensity will rub off on you, sweet Pisces. You will put on a Scorpio face for just a while.
Aries
All the Scorpio planets in the sky are in your money house this month. This is a great time to look at your finances and decide what to do next. A bit of organization is called for now and you will be glad you checked on everything. You are more successful than you realized.
Taurus
The Full Moon will occur in Taurus on November 18th and will be an Eclipse of the Moon. It's only a partial eclipse but is still worth watching. An Eclipse happening in Taurus will connect with you powerfully. This will be the time to release whatever no longer makes you happy, which is everything from cleaning out your closet to cleaning out stress. Be strong, dear Taurus.
Gemini
Your Gemini Sun is in a positive alignment with both Saturn and Jupiter, who are both in Aquarius. Jupiter will bring you opportunities while Saturn will help you accomplish them. Focus on what you want and it will happen, fairly easily, Gemini. Writing and publishing are favored.
Cancer
There is a perfect triangle happening between the Scorpio planets, Neptune and your Sun, all in the element of water. You will feel very supported by your family and friends now. Of course, you are so nurturing that love always surrounds you. . . . maybe, even more, this month.
Leo
The end of November will likely bring a need for you to make big decisions. Many will be about business but there will be some personal choices you will need to make too. Know that all of this is just helping you adjust your life for the better. You are in charge, of course.
Virgo
With Neptune and all the planets in water signs now, you will feel a bit softer and more creative than your normal Virgo self. Are you up for taking a yoga class or doing some art? This is the time to go a little out of your comfort zone. It will be less scary than you think.
Libra
Both active Mars and mental Mercury are in Libra now. Mars will leave on October 30th and Mercury leaves on November 5th. If you have any writing or communication projects that you are working on, finish them by those dates and you will be in tune with the flow of the Universe.
蠍座(10月22日から11月21日)
蠍座
蠍座の皆さん、お誕生日おめでとうございます!今月は、パワーに満ちた誕生月となります。それは水星と火星が太陽と一緒に移動し、その3つの天体がすべて蠍座に滞在しているからです。水星はコミュニケーションを司り、火星はあなたの思考を刺激します。蠍座はもともと一人の時間を好みますが、もしあなたが自分の殻を破ってみたいと思うなら、今が絶好のタイミング。社交性がより一層高まるときです。
射手座
金星が11月5日まで射手座に滞在します。金星は美、アート、豊かさを司る星。今、射手座は占星術的に、思いっきり喜びに満たされることが許されている時期といえます。その恩恵をしっかりと受け止めて。金星があなたを手助けしてくれます。豊かに大きく考えましょう。
山羊座
11月5日に金星が山羊座に入り、2022年の3月6日までずっと滞在します!金星はなぜそれほど長く滞在するのでしょう。それは金星が山羊座でかなり稀な逆行をするから。この期間を使ってゆっくり人生を見つめなおしてみて。課題が見つかるかもしれませんが、この期間内に必ず解決できます。気を引き締めていきましょう。
水瓶座
11月中旬は、水瓶座の今月の幸運な時期です。月に土星と木星が加わり、水瓶座に集結します。少し大袈裟にみえるような関わりに巻き込まれることもあるかもしれません。鋭い水瓶座のあなたなら、その人の問題は、あなたとは関係がないことにすぐに気が付くはず。パーソナルに受け止めないようにしましょう。
魚座
魚座と同じ水のグループである蠍座に滞在している惑星たちが、魚座の太陽と美しい配置にあります。今月はいつもより力が湧いてきて、課題に前向きに取り組めます。優しすぎる魚座のあなたに、蠍座の強いオーラが降り注いできそうです。少しの間、蠍座のパワーを味わってみましょう。
牡羊座
今月は蠍座の惑星たちがすべて、牡羊座の財産のハウスに集結しています。これは財務面に目を向けて、次に何をすべきか見極める絶好のタイミング。ちょっとした整理整頓をしておけば、細かくチェックできたことを後で良かったと思えるはず。あなたが思っている以上に上手くいきます。
牡牛座
満月は11月18日に牡牛座で起こります。しかもこの満月は月食を伴います。部分月食ではありますが、見る価値は充分にあります。牡牛座で起こるこの月食は、あなたと強力なパワーでつながります。不要なものを手放すなら、今がそのとき。クローゼットの整理や、ストレスの解消もオススメです。牡牛座の秘めた強さを発揮しましょう。
双子座
双子座の太陽は、水瓶座に滞在している土星と木星の両方と理想的な配置にあります。木星はさまざまなチャンスをあなたにもたらし、土星はそれを達成する手助けをしてくれます。目標を持って取り組むことを忘れないで。何かを書いたり、自ら情報発信するのもオススメです。
蟹座
蟹座と同じ水のエレメントを持つ蠍座の惑星たち、海王星、蟹座の太陽が、綺麗な正三角形を形成しています。今あなたは、家族や友人たちからのサポートをより強く感じているはず。もちろん、愛情深いあなたの周りにはいつも愛が溢れています。今月はそのパワーがさらに強まりそうです。
獅子座
11月の終わりに、大きな決断を迫られることになりそうです。主に仕事関係のことがほとんどですが、プライベートについても選択が必要になることがありそうです。すべて、あなたの人生がより良くなるよう手助けしてくれるもの。決めるのはもちろん、あなた自身です。
乙女座
海王星とそのほかの惑星たちが水のサインに滞在しています。その為、あなたはいつも以上に穏やかでクリエイティブな自分を感じているはず。ヨガのレッスンを受けたり、アートに挑戦してみてはいかがでしょう。自分の快適な場所から少し外に出てみるとよい時期です。心配するほど怖いことはありません。
天秤座
活動的な火星と精神を司る水星の両方がいま、天秤座に滞在しています。火星は10月30日に、水星は11月5日に天秤座を離れます。いま取り組んでいる書き物やプロジェクトがあるなら、その日までに終わらせましょう。宇宙の流れと調和することができます。
More to explore in
Culture