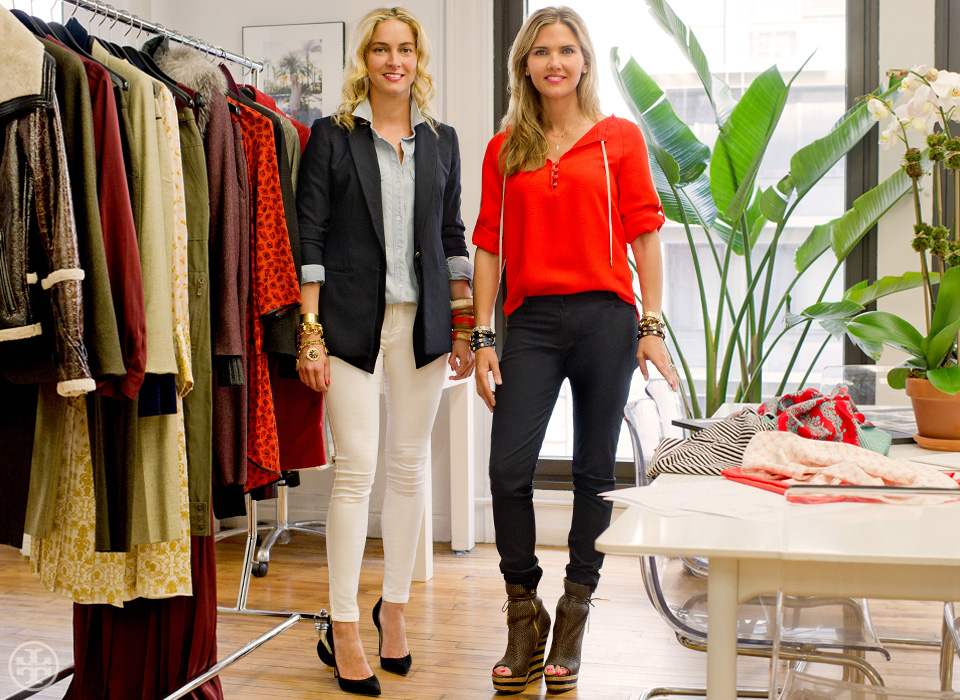 7:00 AM

Boys jump in our bed and beg to turn on VH1.

9:00 AM

Run to the office to meet VMB and Annabel to discuss styling and run of show — a cool cocktail presentation. We want it to feel like a party and hope people run into some friends.

10:00 AM

Accessories! Lisa Salzer (aka Lulu Frost) arrives with all her killer jeweled hair combs for the show.

11:00 AM

Hunting Season bags are here! Can't get enough of a good envelope clutch in a beautiful color.

12:00 PM

We've put the 15 looks together and so excited for everyone to see them. It's so American and so VB!

1:00 PM

Lunch from Petite Abeille: herb-crusted salmon with mixed green salad is the most delicious…and good for you! (I swear.)

2:00 PM

The Alejandro Ingelmo shoes we're using arrive. We rip through the bags and try them all on. We decide on the natural cage "Via" sandals for most of the looks. We

love

these shoes!

4:00 PM

Meet Owen Davidson from AO Productions, our producer from heaven, at Gramercy Park Hotel Terrace to do a walkthrough of the space.

5:00 PM

Jump in a cab to get home for bath time. Nothing more delicious than my two guys in their old-man pjs smelling like shampoo. This is my heaven.

7:00 PM

My most beloved walks in the door and the day is done. We go get enchilada suizas and the best margaritas at Mexicana Mama.

10:00 PM

Collapse into bed.
7:00 AM

Lots to do today. First feed the kids. The cousins come over so now there are 7 kids in my house (it's a circus). Head out for work with a pit in my stomach, but the energized kind!

8:00 AM

I stop at Joe's Coffee (obsessed!) for oatmeal with maple syrup and walnuts.

9:00 AM

Fitting #1: We're obsessed with fit! We were on the hunt for girls who could really fit our clothes like real women. We re-worked the strapless tile print bustier gown to have the right amount of loft and volume, but still trying to stay slim to accentuate curves.

10:00 AM

Fitting #2: We are very much behind our pants, so fit is vital! The gathering at the ankle is flattering for so many women. You don't have to be 5'10 and you can really showcase shoes and/or boots.

1:00 PM

Just when our attention spans and energy levels are ready to give out on us, DJ Javier traipses into the office with the playlist.

3:00 PM

Ready for our makeup test with Bobbi Brown! We get to watch a master of the arts work! Our makeup concept: a woman who is coming off the beach or from a hike in the Moroccan desert. She is bronzed and has a soft, dusty look with a sun-kissed glow.

5:00 PM

I am ready to go home and be with the kids! My mom took them for haircuts today. The baby cried his eyes out, she reports, but he looks adorable!

6:00 PM

We sit down to dinner. Helaina, my 10 year old, introduces me to our new chinchilla (we already have two that were adopted from the Natural History museum). Let's see what her dad says when he finds out…but he really is cute.
More to explore in
Fashion Week