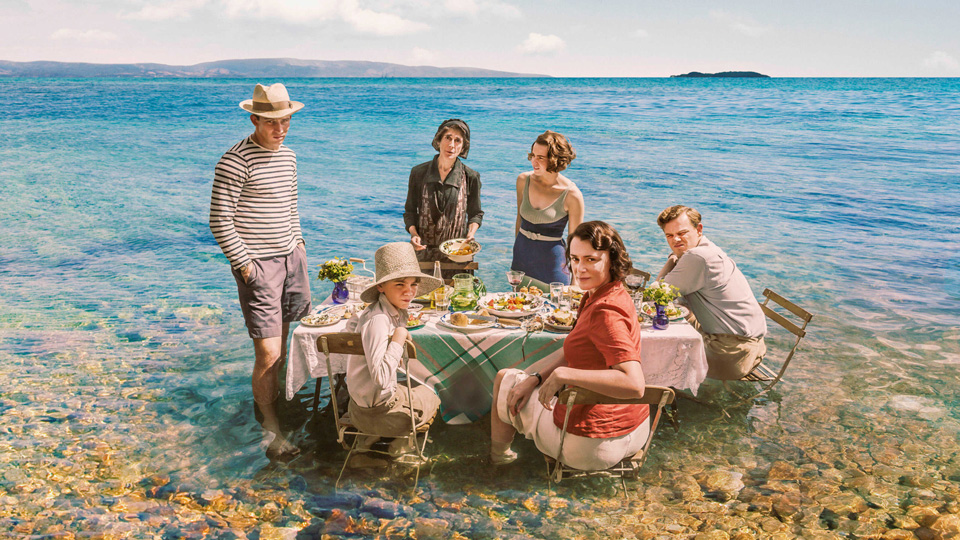 We won't argue with the sentiment that one should "read the book first," but sometimes on-screen adaptations hit the mark. Classics by literary giants like Jane Austen and Charles Dickens have been reimagined for the big screen time and again, while some of today's authors are getting their first taste of Hollywood in near real-time. Below, six successful film and television adaptations that rival the books they're based on.
Based on the bestselling novel by Sally Rooney, Normal People follows the tumultuous romance of two teenagers from a small town in Ireland. We watch as, over the years, Connell and Marianne grow together and apart as their on-again, off-again relationship takes them into adulthood. Come for the love story, stay for @ConnellsChain.
Few are unfamiliar with the mid-90s rom-com featuring Gwyneth Paltrow, but this year's adaption of Jane Austen's Emma is sartorial splendor at its best. The clothing, the setting, the acting — director Autumn de Wilde delivers on all counts.
Margot Lee Shetterly's nonfiction novel Hidden Figures turns the spotlight on the lives of three women mathematicians working at NASA and the integral roles they played during the space race — all while enduring racial and gender discrimination. The film, which is loosely based on the book, was nominated for three Acadamy Awards in 2017.
A Rotten Tomatoes score of 99% is rare but this movie has all the right ingredients. Based on crime fiction writer James Ellroy's 1990 novel by the same name, L.A. Confidential is done in the iconic film noir-style, adding an extra air of mystery to the already suspenseful storyline. It was nominated in nine categories at the 1998 Academy Awards, and Kim Basinger's stellar performance scored her the Oscar for Best Supporting Actress.
The Personal History of David Copperfield 
Any film featuring Dev Patel, Tilda Swinton and Hugh Laurie is a win in our book, meaning that this adaptation of the beloved Charles Dickens novel knocks it out of the park. The film follows the storyline of the 1850 classic —  The Personal History, Adventures, Experience and Observation of David Copperfield the Younger of Blunderstone Rookery (Which He Never Meant to Publish on Any Account) — while adding a flair of the dramatic mixed with comic relief.
This television adaptation of Gerald Durrell's My Family and Other Animals and its two sequels comes alive throughout four seasons. It follows a young family's move from England to the Greek island of Corfu, and the Durrell's charming mishaps and adventures. It's the sort of easy watching we all need right now.
More to explore in
Culture