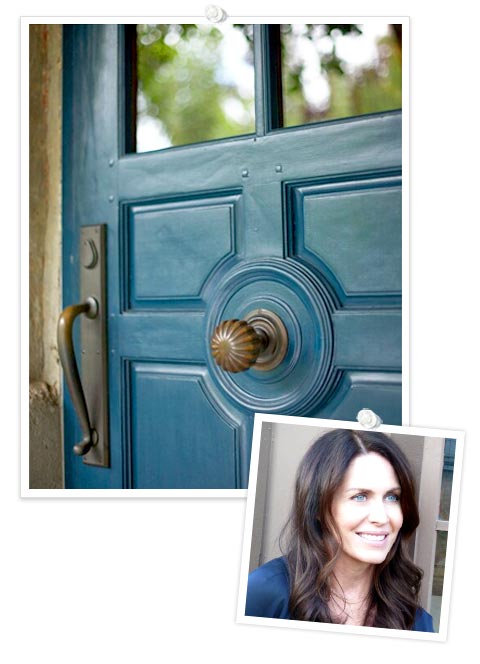 The James Beard-winning woman behind Thomas Keller's French Laundry and Per Se on entertaining at home — whether that's Napa or New York.
The secret to a great dinner party in Napa is…
Holding it outdoors under the stars and BYOB. Bring your own wine in Napa — it's great sharing and trying different vineyards and varietals.
While in NY it is…
An eclectic guest list with new and old friends. So many different interesting people all in the same city. The smaller and cozier, the better.
Dish I love to prepare for friends…
A spring pea agnolotti, fresh fettuccine or linguine with asparagus, salmon or spring lamb chops on the grill, or Bouchon Bakery epi bread with a great cheese board.
The wine and/or cocktail I serve…
Gin and tonic (with Per Se tonic) and Modicum cabernet from the Vita Morrell Vineyard.
My favorite flowers for the table…
Bunches of dwarf hydrangeas, cherry blossoms and/or apple blossom branches.
I always set the table with…
I try to keep it simple, with mostly a white palette, to highlight the food: Hommage china by Raynaud (the Thomas Keller china), Christofle Albi silverware, Riedel red and white wine stems, Heath serving bowls in neutrals (I like to mix creams, light blues and tans), Ted Muehling oxidized bronze candles (in different heights) and both Commune and Libeco natural linens.
When entertaining outside I love to…
Light up the garden and trees with wonderful lanterns and music.
On my dinner party playlist…
Bon Iver, Michael Jackson, Radiohead, Johnny Cash, Gillian Welch, always the Rolling Stones and, when all else fails, I use Lucy Wrubel's playlists from her website as she is the most genius DJ.
Most memorable dinner party I have ever attended…
A friend's 50th birthday atop a mountain range in Montana. We created a glass dining room (and kitchen) for 50 people overlooking the most amazing vistas and the BIG SKY. The family-style abundance of food, wine and entertainment were over the top. It was a once-in-a-lifetime breathtaking setting and meal.
My dream dinner date(s)…
Steve Jobs, Tina Fey, George Clooney, Frank Sinatra, President Obama and Mick Jagger.
Cookbook that's inspiring me lately…
Heston Blumenthal's new home cookbook, Heston Blumenthal at Home.
My favorite places to eat in Napa…
Ad Hoc, Cook, Taylor's Refresher and Bouchon Bakery.
My one vice…
Coffee from Equator Coffees & Teas.
More to explore in
Entertaining