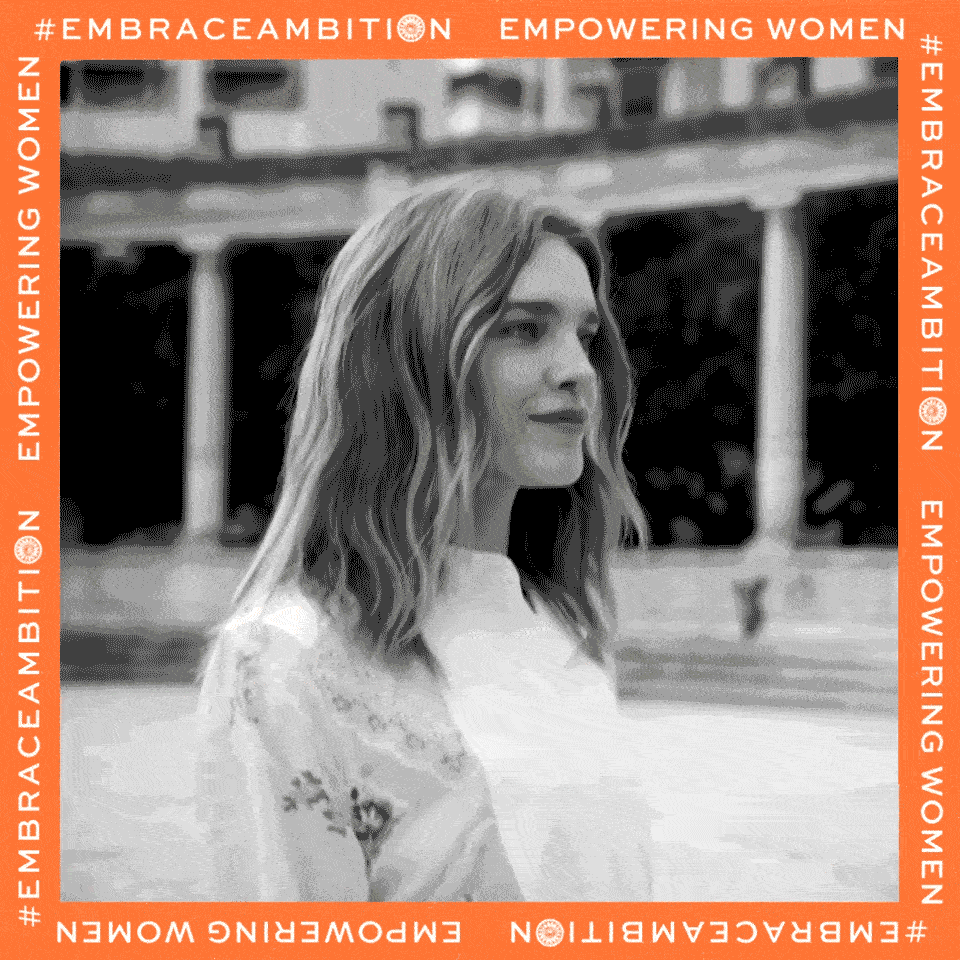 Walk the Walk. Three simple words that contain worlds of meaning. Taking steps forward. Making a commitment. Doing the work it takes to make a change.
When casting Walk the Walk, Tory looked for women who embodied the campaign's spirit— women empowerment. Natalia Vodianova, model, mother of five, and philanthropist, was an obvious choice. Her Naked Heart Foundation works to bring playgrounds to children in Russia and support to children with disabilities and her #Let'sTalk initiative aims to destigmatize menstruation and bring sanitary products to women around the world. She also launched Elbi, an app that makes it easier to find and support charities. We spoke with Vodianova about living with intention and purpose.
The thing that made this shoot different from others was…
Knowing that it was part of a very meaningful message. It was the first time Tory was going to be announcing her commitment and already impressive actions towards women empowerment, a cause dear to my heart. Tory's foundation has already done so much and invested a lot to support young female entrepreneurs.
I wanted to be part of Walk the Walk because…
I wanted to give all of my support to Tory in this initiative. I have a deep respect for all women empowering other women. I am very sensitive to this topic as I support it too with my initiative called #Let'sTalk, aiming to raise the standard of women's health and tackle all the taboo still present around the world about our body and our periods.
For me, Tory's SS20 collection is…
Adorable. Summery, fresh, and full of energy. And most of all, I love the interpretation of empowered women that Tory is giving. A bold, resolute, brave, energetic woman but also very feminine and elegant. With this collection, she actually gave a super powerful interpretation of femininity and of the joy of being a woman.
I think the thing that unites my charitable causes is…
Inclusivity. With the Naked Heart Foundation, I work to build a more inclusive society where children with disabilities and their parents can live a life as normally as possible, having access to all the facilities they need. With my Elbi app, I work to give space and visibility to minor charities taking care of very important causes that do not have enough awareness and charities that sometimes don't have enough visibility. With #Let'sTalk initiative, I'm working to help spread the message that menstruation is a is not a choice for women. It's a physiological process of the human being. Guaranteeing access to sanitary products to women is the change I want to see in this world. I want women to be free to talk about their health without the fear of being judged or not understood. I want my daughter and her friends to grow up being fully free to say they are on their period without having to feel ashamed for it. I want the taboos around this topic to crumble down and leave space to a higher standard for women's health.
I #EmbraceAmbition by…
Committing and working firmly in what I believe can build a better world. I put all my focus and energies into things I know I can truly help to change.
The person who inspires me to #EmbraceAmbition is…
My mother. She raised me in very difficult conditions. We had very little at the time and my sister was born with autism so she had a full family on her shoulders. But even if it seemed insane, she got a small fruit stall that could make us work and earn our food. We had to survive with our forces, that was the ambition. And she taught me to never discourage myself in front of difficulties but to go through them, embracing hard work to overcome them. Thanks to her, I've have never lost that attitude.
We at Tory Daily are inspired by smart, passionate women who #EmbraceAmbition and find ways to make their communities stronger. For information on the Tory Burch Foundation, which empowers women entrepreneurs to #EmbraceAmbition, click here.