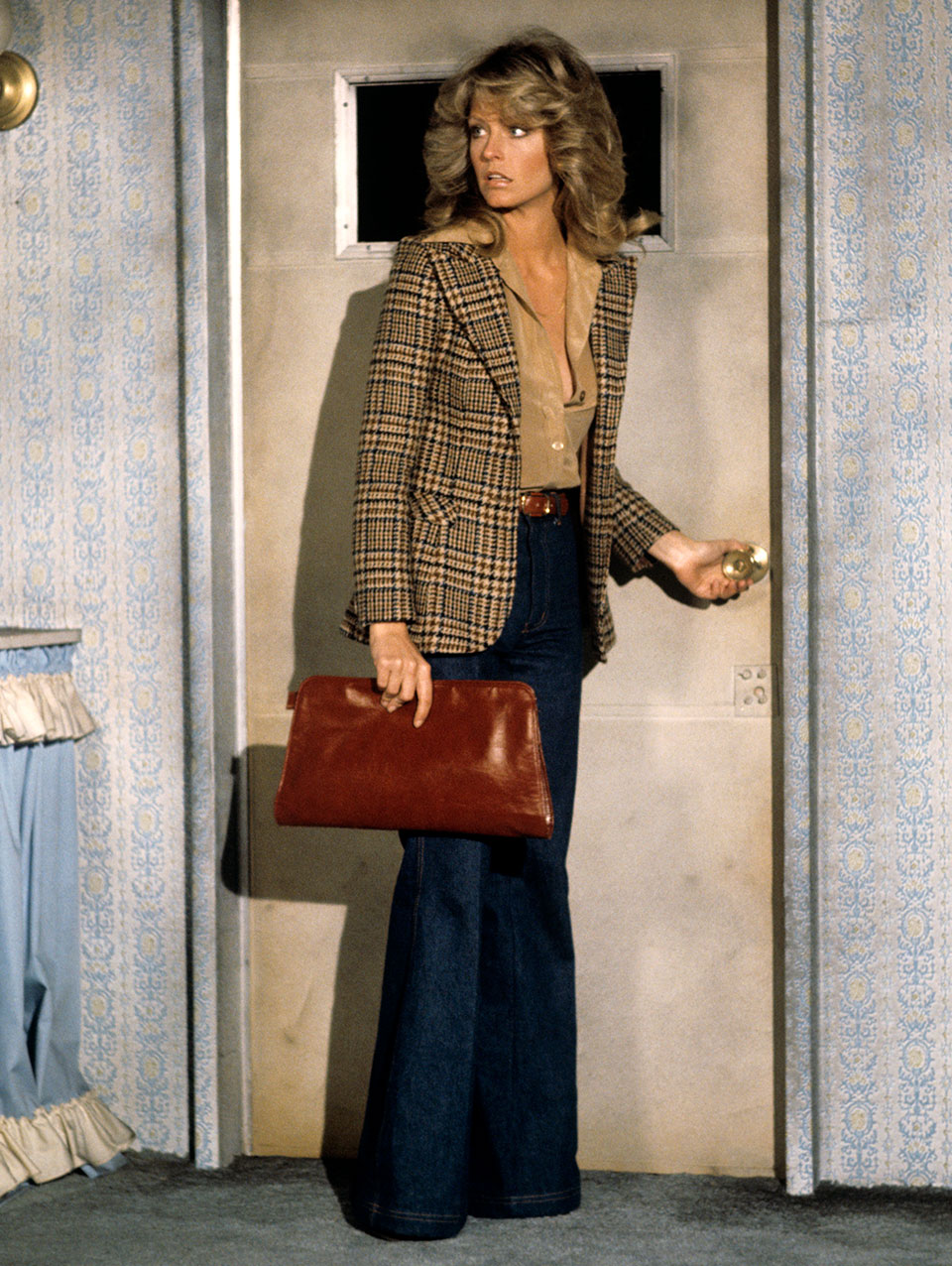 As we head into February, the novelty of the new year's resolution may have worn away, but that shouldn't impact your commitment. Whether your intention is to get around to last year's spring cleaning or learn to row like a Winklevoss twin, astrologer Susie Cox has a piece of advice to get you through Aquarius season.
Aquarius
Happy Birthday, exciting Aquarius! Mercury, the planet of intelligence, is in your sign until February 3rd so this will be a good birthday month for you. Reach out to as many people as you can and get together with friends for a birthday celebration and remember to tell them how much you care about them. Also, focus on any communication you are doing now.
Pisces
Venus will be in your sign of Pisces until February 5th. This is the best time for a little self-pampering. Is it time for a spa day or at least a mani and pedi? You will be in the mood for making yourself as well as your surroundings even more beautiful. If you are in the mood to buy some art… now is the time.
Aries
You are lucky now, Aries. Venus will be in your sign from February 8th until March 5th. Venus will bring you joy and a sense of excitement. Make a list of all the new things you want to experience and prioritize them. Check them off one at a time as soon as you have moved forward. You will want to start several new projects.
Taurus
There are many planets in earth signs now that are connecting with your earthy Sun in Taurus. Now is your time to focus on what you want to accomplish. You will have some influential people who are interested in helping you now. Take advantage of their generosity and succeed.
Gemini
This will be a month of creativity for you, dear Gemini. You have lots of ideas that you want to accomplish and now is the time. Bring out all your tools to help you expand your horizons. If you are ready to paint that wall a bright color, just do it. You will be surprised at how cool it looks. What else do you want to paint?
Cancer
The North Node is in your sign of Cancer and will be there until June 2020. That is the point of your destiny and is the best time for you to be a leader for your family. If there is an important family project that needs some direction – you are the one to do it. Everyone will be so glad you took charge and you will have lots of help.
Leo
The Full Moon is on February 9th and it's in your sign of Leo! This is the best Full Moon of the year to get dressed up and go out on the town. The Leo in you is always the center of attention and you will be easily command center stage with the Full Moon in Leo. Be bold and powerful. Remember that Leo is the sign of Royalty.
Virgo
Your power dates this month are February 9th to 12th. There is a perfect triangle in the sky between your Sun and the other numerous planets. Earth signs rock now as you will soon see! You will have people sponsoring or supporting you most of this month, particularly mid-February. Schedule your important meetings now.
Libra
Libra is the diplomat of the Zodiac and that skill might come in handy this month. There are business dealings that can be intense and you will be the one who is best suited to sort things out. What seems obvious to you is hidden to others. Be strong as many people will be looking at you now for guidance.
Scorpio
The Moon will be in Scorpio for Valentine's Day this year. Even if you are not in a relationship now, you will feel special around that time. Try to get out of your shell and be as social as you can mid-February. Venture out and do things you have never experienced before. You will have a good time, guaranteed.
Sagittarius
Mars is moving through your sign of Sagittarius now and will leave on February 15th. This last month has been off the charts busy and it won't slow down until mid-February. Check your list of all the things that you wanted to do and wrap them up by that time. This is a push that happens only once every 2 years, so use it!
Capricorn
Capricorn is absolutely dominating the solar system now, and will continue to do so for a while. To make it even stronger, Mars will be in Cap from February 15th through March 31st. This is your year to plan for a change in your life and act on it while Mars is there to help you. Make changes and make them Big. This only happens once in a lifetime, so do it right.
水瓶座(1月20日から2月18日)
水瓶座
刺激的な水瓶座の皆さん、お誕生日おめでとうございます!知性を司る水星が2月3日まで水瓶座に滞在するため、素敵な誕生日月となるでしょう。それまでに、できるだけ多くの人と交流を持って。友達と誕生日を祝って、どれだけ大事に思っているか伝えましょう。もちろん、日々のコミュニケーションも大切に。
魚座
2月5日まで金星が魚座に滞在します。少し贅沢をするのに最高のタイミングです。スパに行ったり、マニキュアやペディキュアをしてもらっては?自分だけでなく、自分の周りの環境もより美しくしたい気分になります。アート作品を手に入れたいなら、今がその時です。
牡羊座
牡羊座は今がラッキーです。2月8日から3月5日までずっと金星が牡羊座に滞在します。金星はあなたに幸せと楽しみをもたらしてくれます。新
しくやってみたいことリストを作って、優先順位をつけてみて。実現できたらすぐにチェックをつけてください。複数の新しいプロジェクトを始めたくなるでしょう。
牡牛座
地のグループに属する牡牛座と、他の地のグループに属する多くの星座が繋がっています。今こそ実現させたいことに集中しましょう。あなたを手助けしてくれる影響力のある人に恵まれます。ぜひ頼って、成功を掴みましょう。
双子座
双子座の皆さん、今月はクリエイティブな時期です。温めていたたくさんのアイディアを今こそ実現させましょう。可能性を広げるために、ありとあらゆる道具を持ち出して。壁を鮮やかな色にしたいなら、塗ってしまいましょう。かっこよい仕上がりに驚くでしょう。他にも素敵な色に塗りたいものは何ですか?
蟹座
ドラゴンヘッドが蟹座に2020年6月まで滞在します。あなたの運命において大切な時期で、家族内でリーダーシップを発揮するのに最適です。もし家庭で、どうするか決めなければならない問題があるならば、決めるの
はあなたの役目。みんなあなたが舵をとってくれたことに感謝し、助けてくれるようになるでしょう。
獅子座
2月9日の満月は、獅子座に滞在しています!ドレスアップして出かけるには、今年最高の満月です。獅子座のあなたはいつも注目の的ですが、さらに満月がいることでみんなの視線が更に集まり易い時。大胆かつパワフルでいて、獅子座は王の星座だということを忘れないで。
乙女座
今月エネルギーが満ちるのは2月9日から12日の間です。乙女座の太陽星座と他の多くの惑星の間で、完璧な三角形が形成されています。地の星座達が輝くのがすぐにわかるでしょう!今月は常に、特に2月中旬は誰かがあなたを金銭面だけでなく他の様々な面でも助けてくれます。大切なミーティングの予定を今すぐ立てましょう。
天秤座
十二星座において交渉役的役割をもつ天秤座。今月はその力が活躍するかもしれません。難しくなる可能性があるビジネス取引が持ち上がり、それを解決するのに適任なのはあなたです。多くの人があなたの指示を待ち、視線を向けるので、気を強く持ってください。
蠍座
今年のバレンタインは蠍座に月が滞在しています。今恋人がいなくても、この時期は特別な気持ちになるでしょう。2月中旬は自分の殻から出て、出来る限り社交的になりましょう。思い切って未経験のことに挑戦して。絶対に楽しい時を過ごせます。
射手座
今射手座に火星が侵入し2月15日に去っていきます。先月からとても多忙ですが、2月中旬までその忙しさは続きます。やりたいことを全て確認し、それまでにやり終えてしまいましょう。この勢いは2年に1度しか来ないので、活用してみて下さい!
山羊座
現在、そしてこれから先当分は、山羊座が太陽系を絶対的支配下に置きます。その支配をさらに強くするのは、2月15日から3月31日まで山羊座に滞在する火星です。今年は人生に変化をもたらす計画をたて、火星がサポートしてくれる期間中に実行に移しましょう。大きな変化をもたらして。人生に一度きりのチャンスを大切に。
More to explore in
Culture