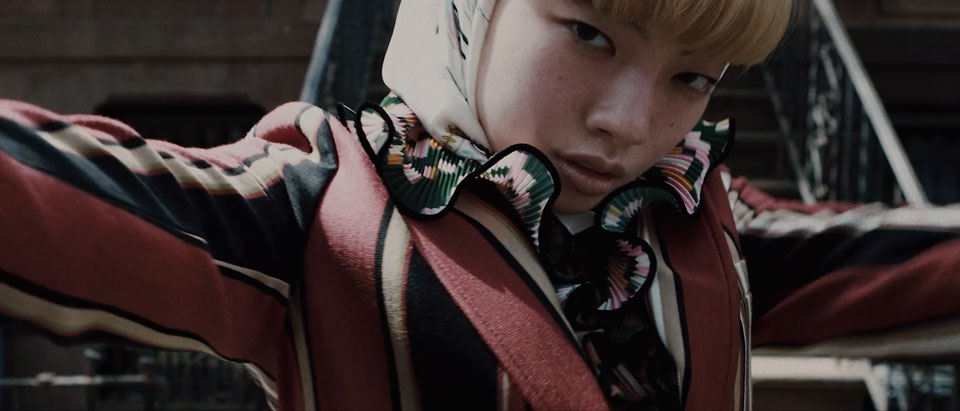 Japanese dancer Aoi Yamada transformed New York City's stoops and streets into her stage over fashion week. Our editors caught up with the young dancer at Tory's Spring/Summer 2020 runway show — keep scrolling to learn more.
Currently I am…
Dancing! I express myself through videos and events. It's important to me to show the "sense" or "soul" through my dance. I would like to be like an ITAKO — women that are able to communicate with the spirits of Japanese Shinto, ancestors and the dead, and convey their message.
Favorite dance memory…
There is no one memory. To me, when my performance can make a turning point in someone's life or move someone, that is the best feeling.
The performance I am most looking forward to doing…
I would like to perform to a narrative story and really embrace the character.
When I'm not dancing, I'm…
Reading a book, watching a movie and curry hopping! I have an interest in south Indian and Nepalese cuisine and so I am always looking for that type of food.
Currently I am…
表現を通して、様々な映像や、イベントに出演しています。
ただ踊るのではなく、そこにある『意味』や『魂』みたいなものを皆さんに伝えたい。
イタコ の様な存在で居たいとも思っております。
Favorite dance memory…
その人の人生のきっかけになれたり、泣いて喜んでもらえたり。
そんな風に関われた時の踊りの感覚は忘れられません。
The performance I am most looking forward to doing…
物語に沿った舞台の様な事をしてみたいです。
その人物になりきる みたいな。
When I'm not dancing, I'm…
本を読んだり、映画をみたり、カレーを巡ったり。
南インドやネパール料理に興味があり、その界隈のカレーを求めて歩き回っています。