Every first Monday in May, we here in New York City witness the fashion flock, like birds migrating, donning its finest feathers and preening and prancing for a very special and fun event. The Metropolitan Museum of Art's Costume Institute gala. This year's theme? Camp: Notes on Fashion. Not camp, as in tents and camo. Camp, as in the art of exaggeration and kitsch.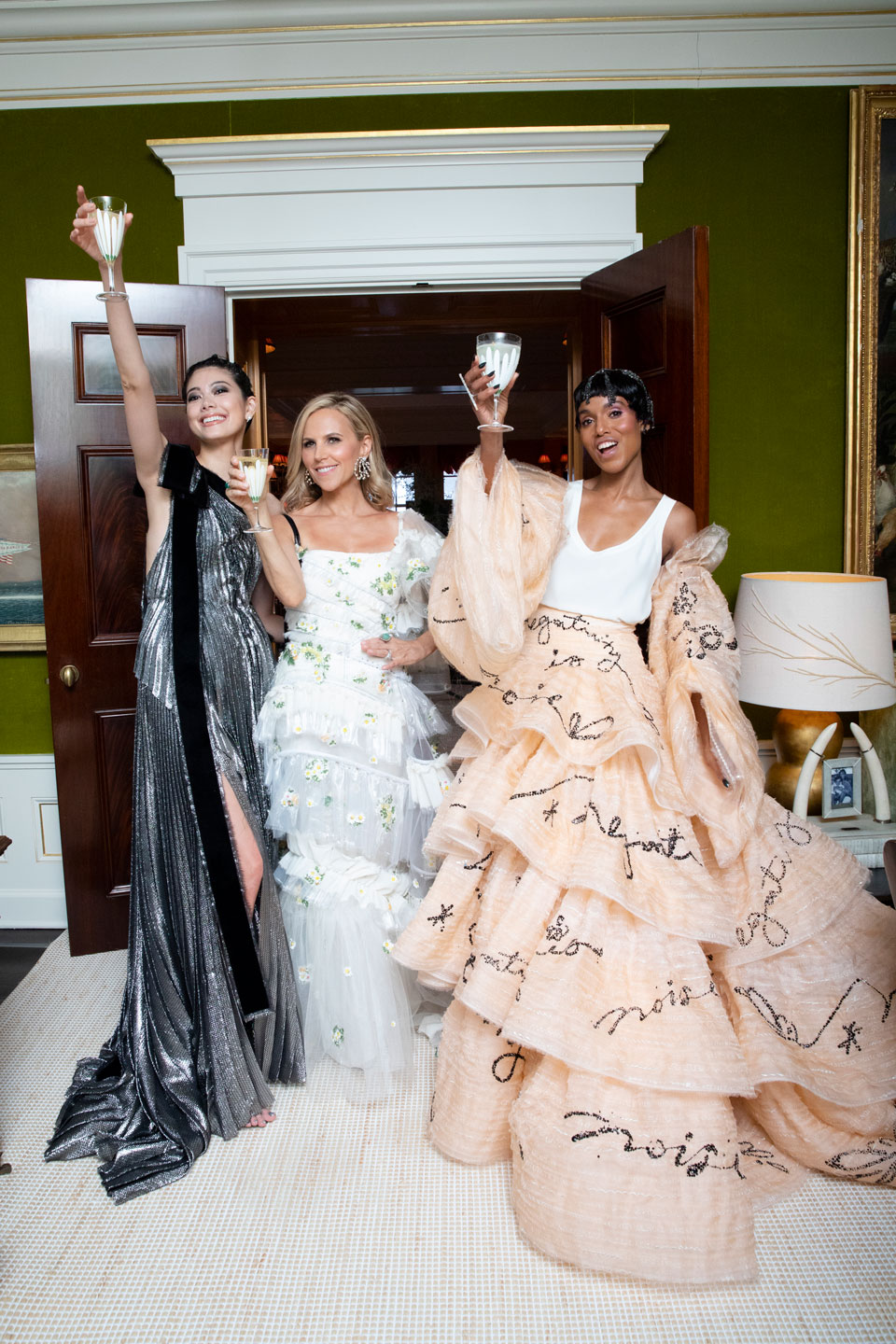 This year, Tory invited actor Kerry Washington and her husband Nnamdi Asomugha, model Hikari, actor Ella Balinska, Vogue UK's editor Edward Enninful and W's editor Stefano Tonchi. The women dazzled — quite literally — in custom Tory Burch gowns. Washington worked closely with our design team, focusing on a quote close to Tory's heart: Negativity is noise. "It's a saying my parents said to me all the time," Tory said of her parents Buddy and Reva who always reminded Tory and her brothers to believe in themselves. Washington wore sterling silver "Negativity is Noise" rings with a silk tank and exaggerated organza sleeves and skirt embroidered with the quote in jet beads and silver thread. Mori wore subtle glitter in her hair that matched her pleated silver lamé georgette gown with black velvet ties. And for her first time at the Met Gala, Balinska wore a spray-painted silver degrade-sequined bodysuit and pleated silk taffeta tiered ruffle skirt.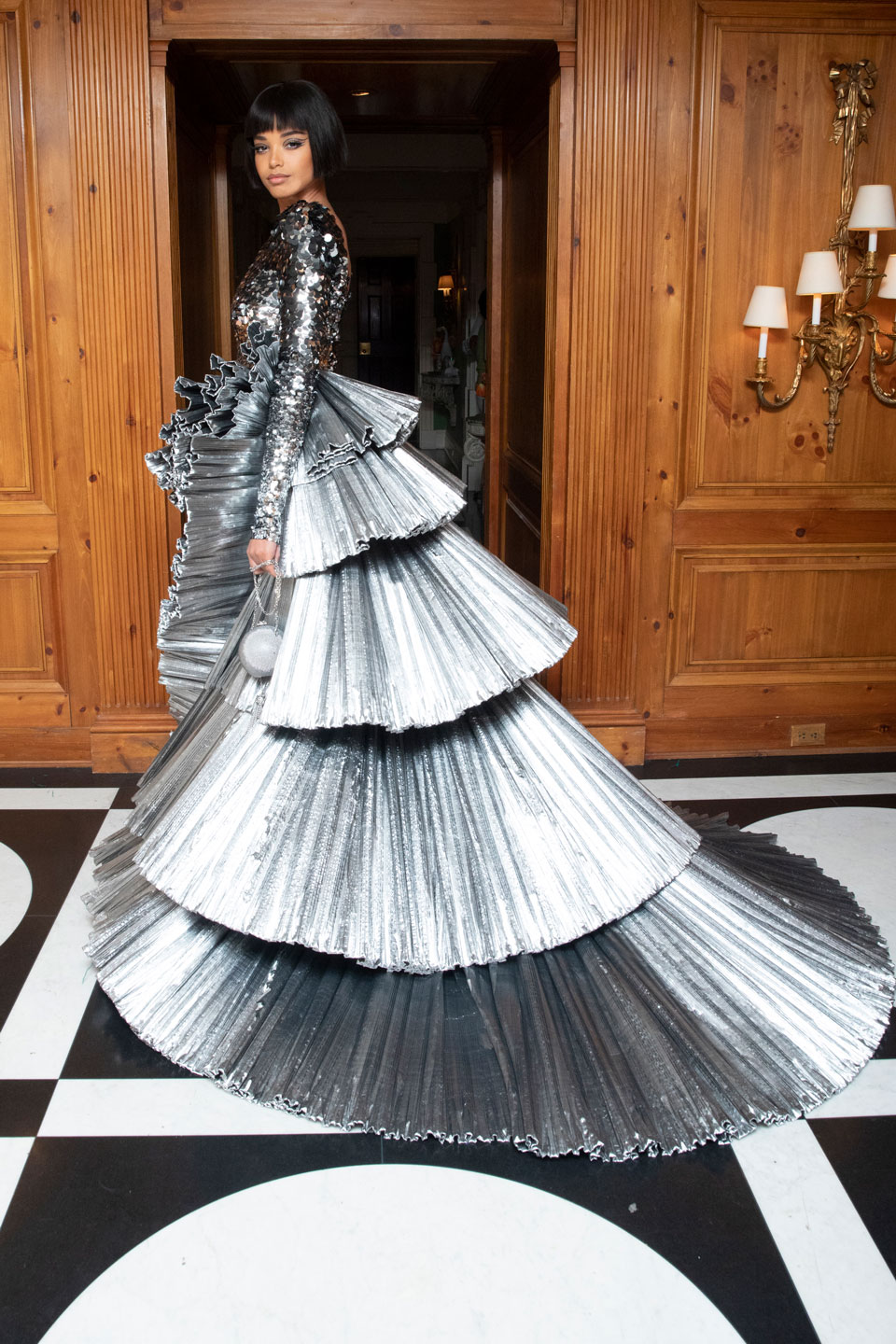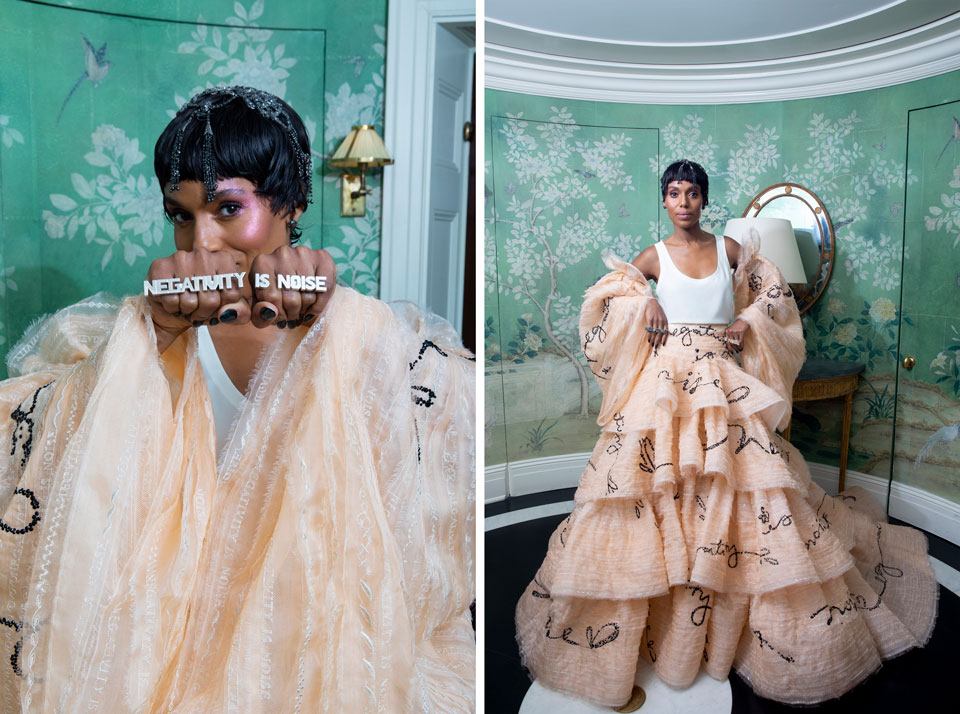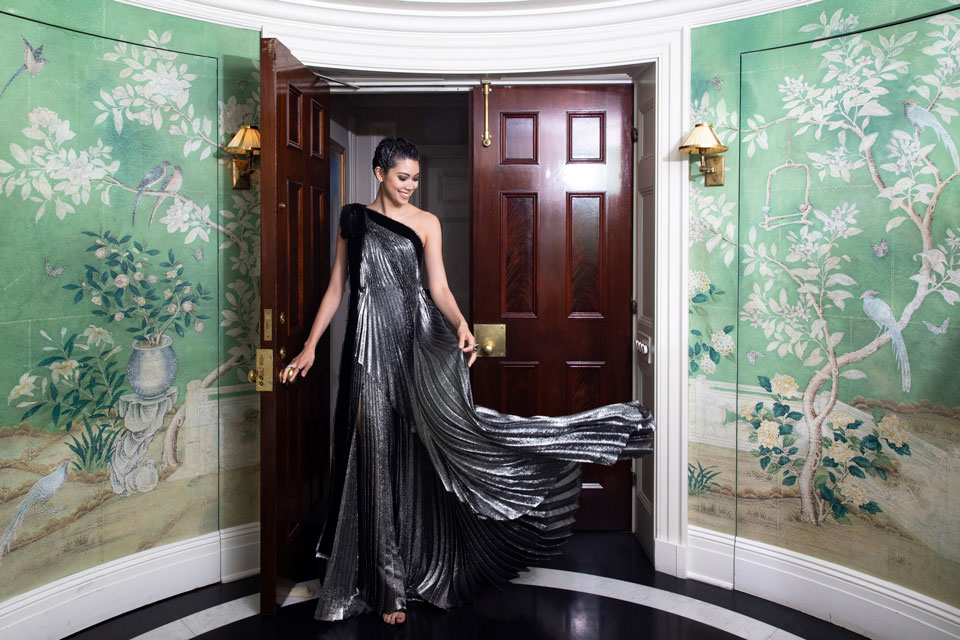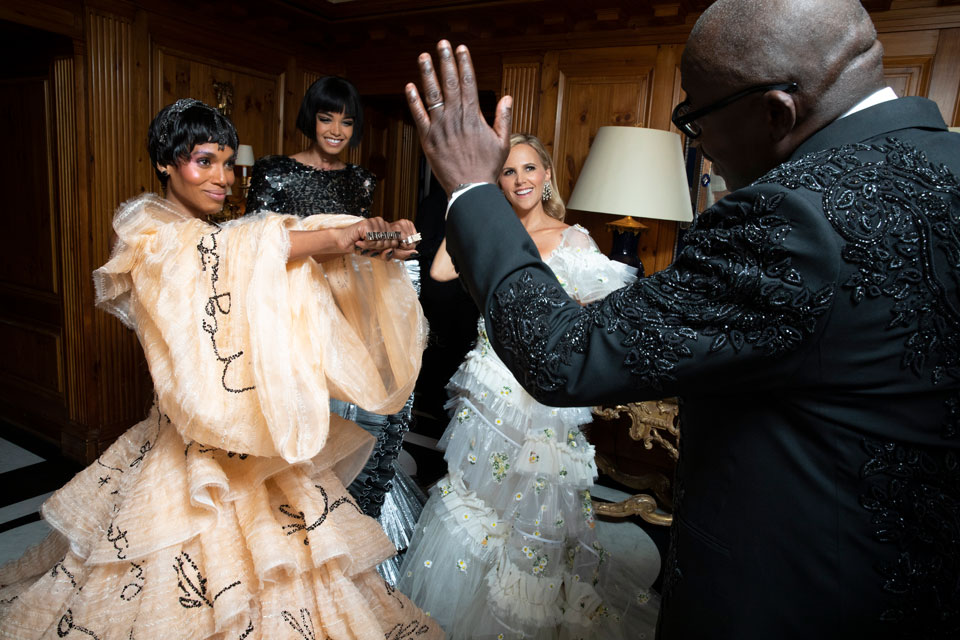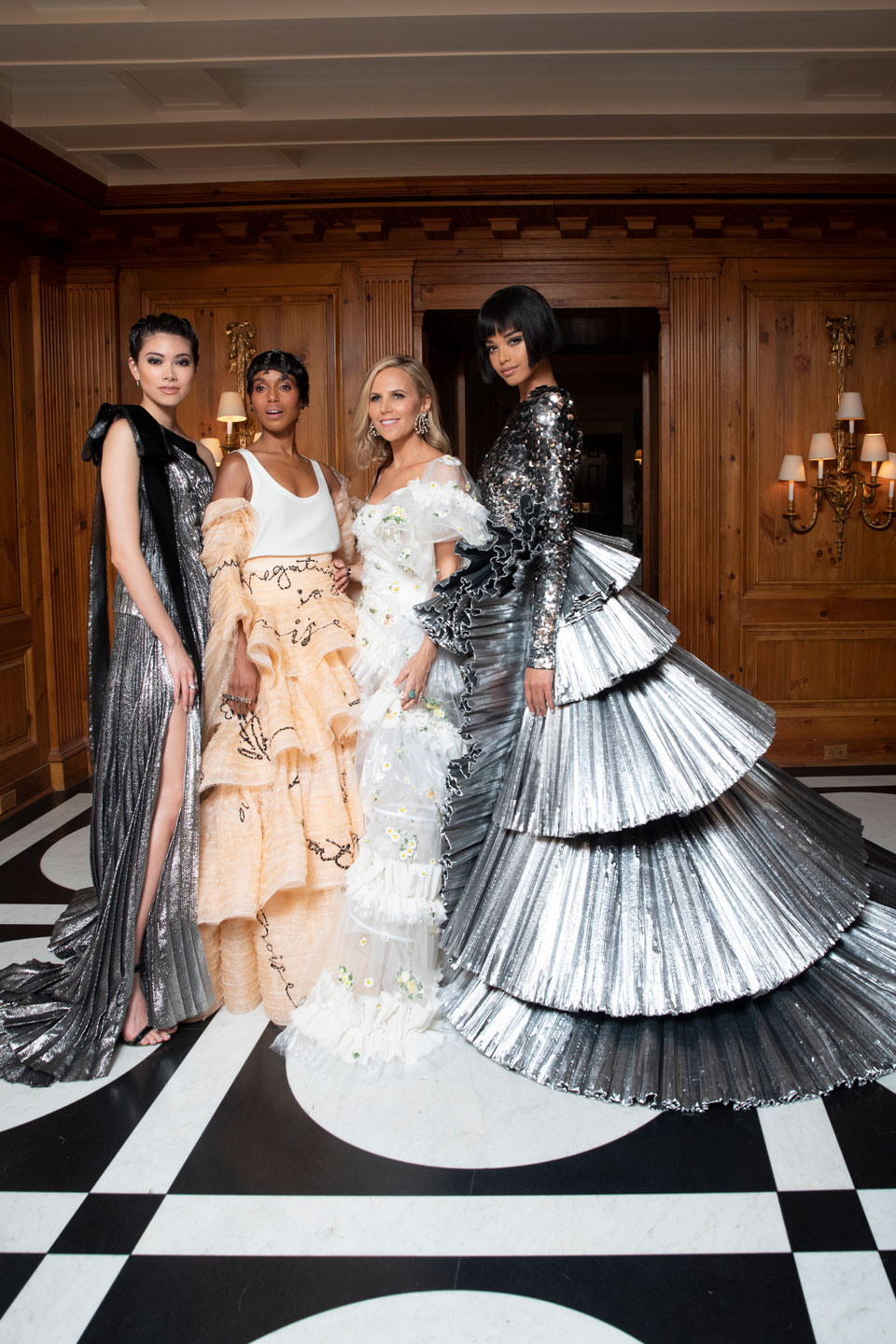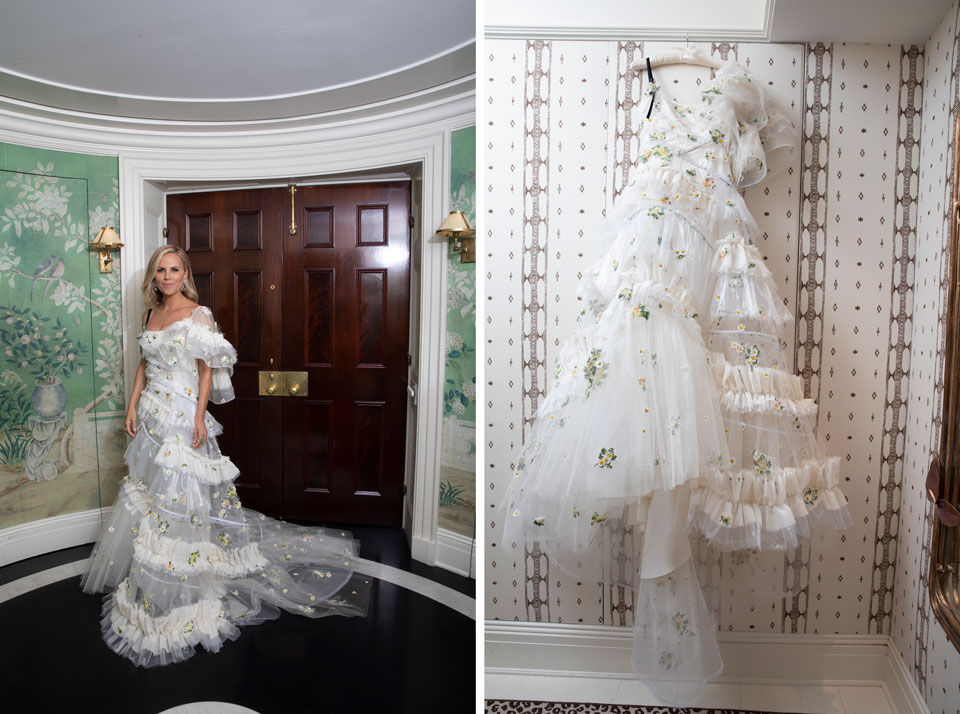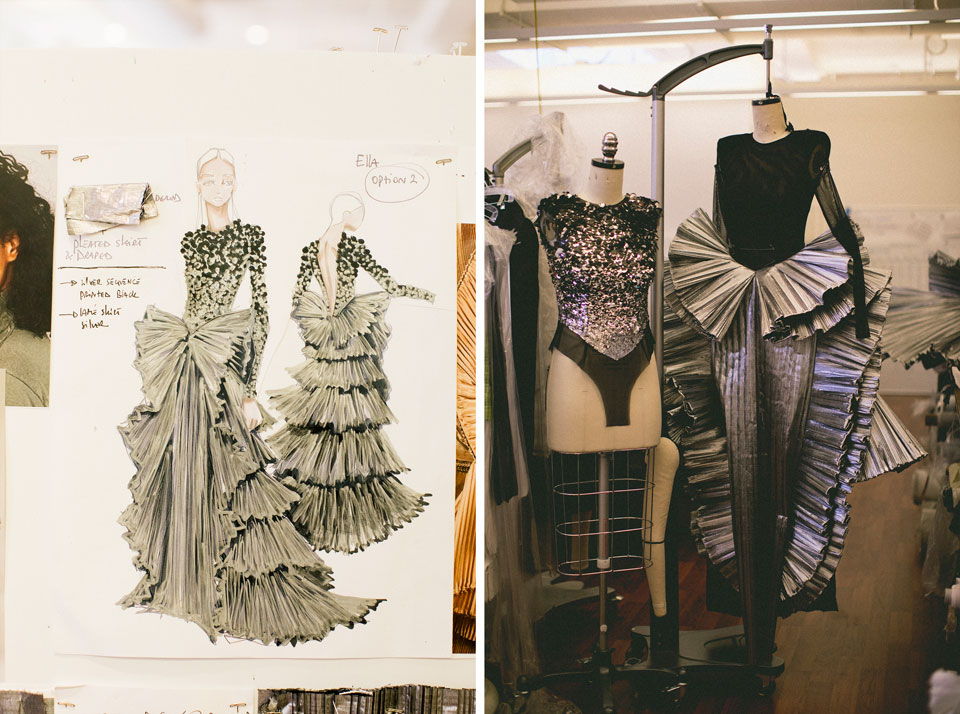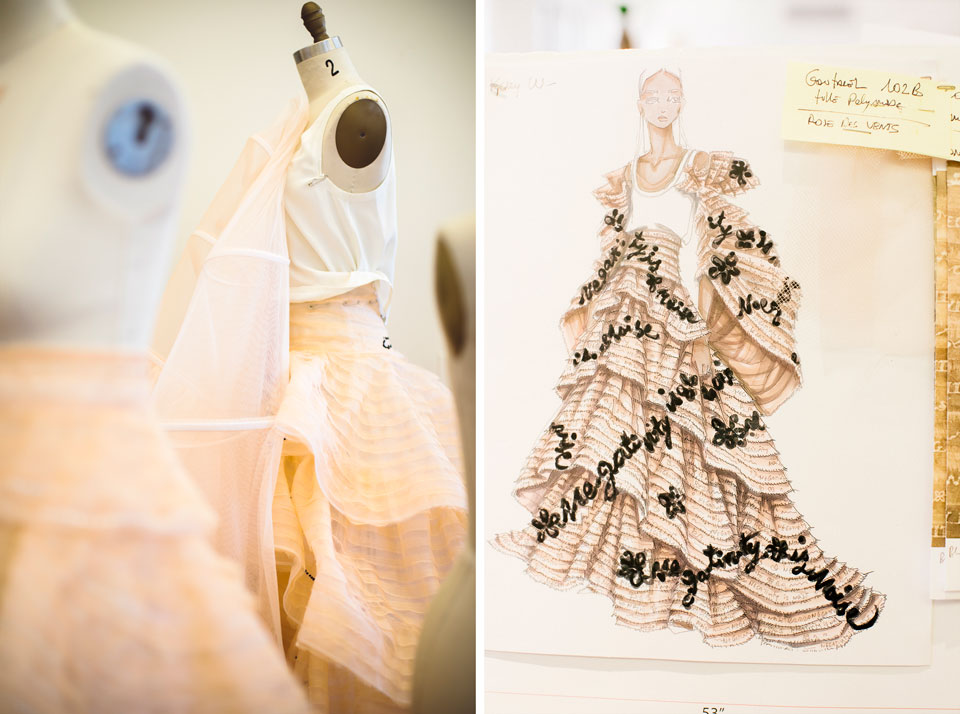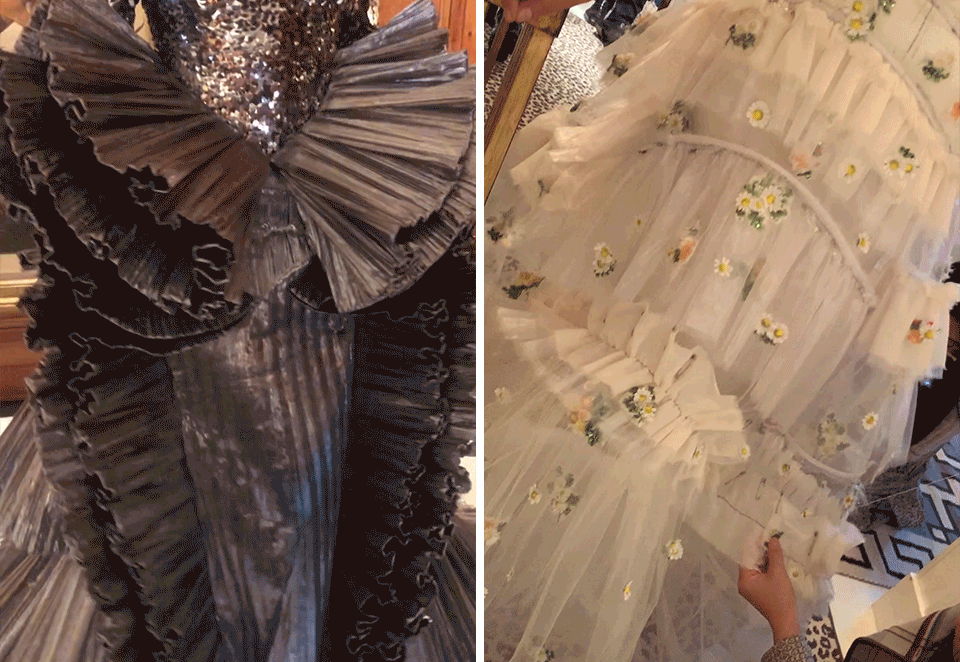 Last minute gown touch-ups before heading out the door. Photographed by Noa Griffel.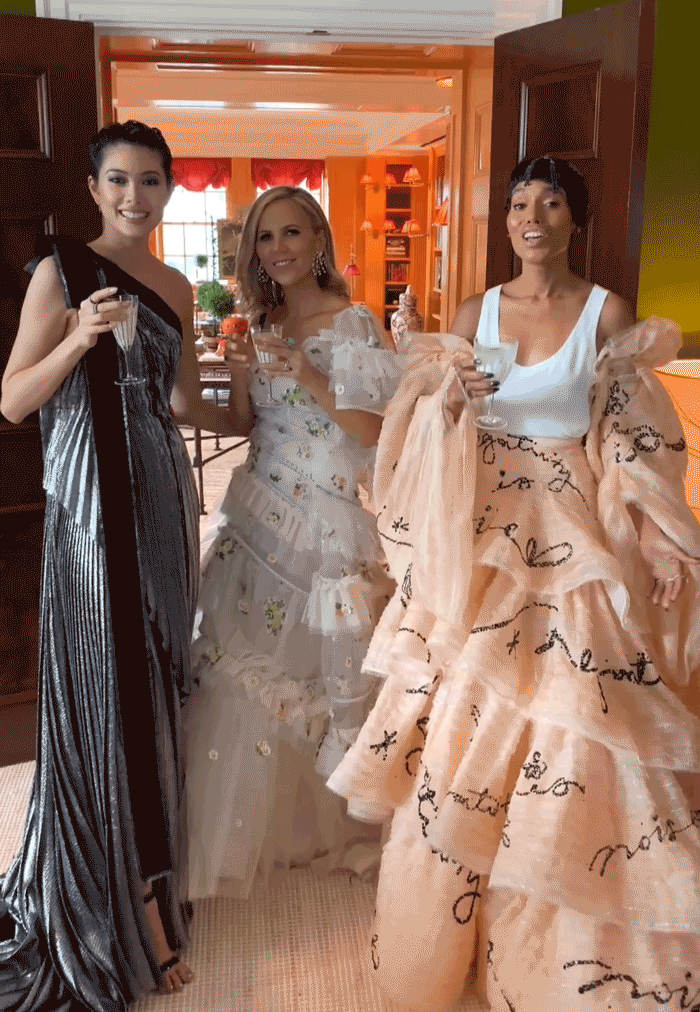 More to explore in
Culture