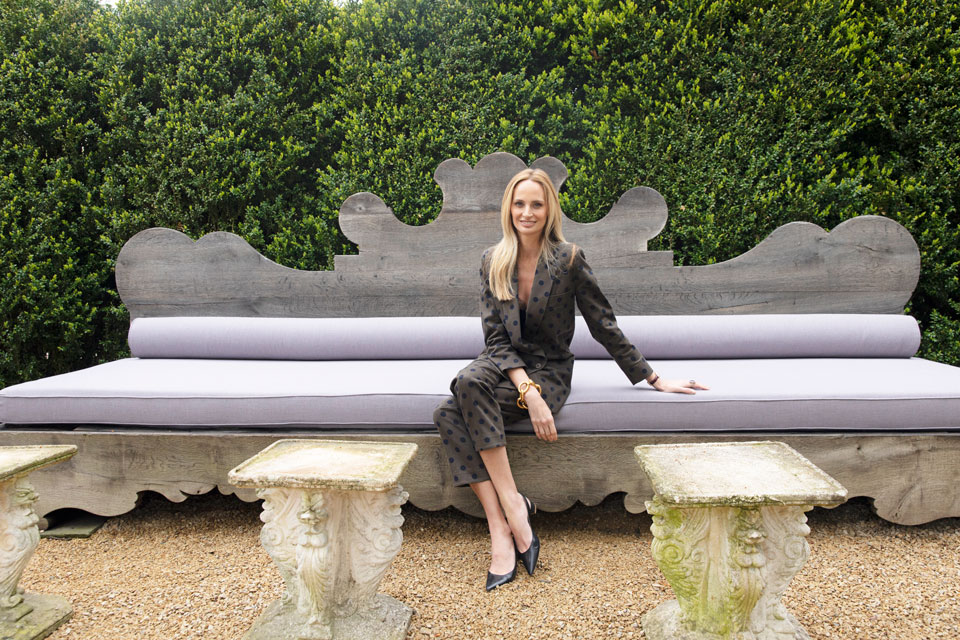 Lauren Santo Domingo, aka @thelsd, most likely doesn't need an introduction. For those that don't know of her, she is Co-Founder and Chief Brand Officer of ModaOperandi. Her inimitable style and witty Instagram posts keep us inspired and laughing. If Truman Capote were around, she would certainly be at the top of his social swan food chain.
Her friendship with Tory goes back many years, and to quote her, "Tory is such a great friend — someone I can talk to for hours about business, philanthropy, politics, motherhood… and even a soup tureen." That last conversation piece, re: tabletop décor, ties in nicely with launch of a new collaboration between Tory Burch Home and Moda. Below, she shares some bon mots on motherly advice and what she likes to do on Mother's Day.
Best advice I received from my mother…
With those cheekbones, you can do anything.
Favorite way to spend Mother's Day…
Sleep until noon. Bacon egg and cheese in bed. Netflix until dinner.
Since becoming a mom, I learned…
That children come out, for the most part, pre-wired.
I hope I teach my children…
The power of creativity.
My go-to Mother's Day gift to give…
Vladimir Kanevsky's porcelain Lily of the Valley. They last much longer than fresh flowers.