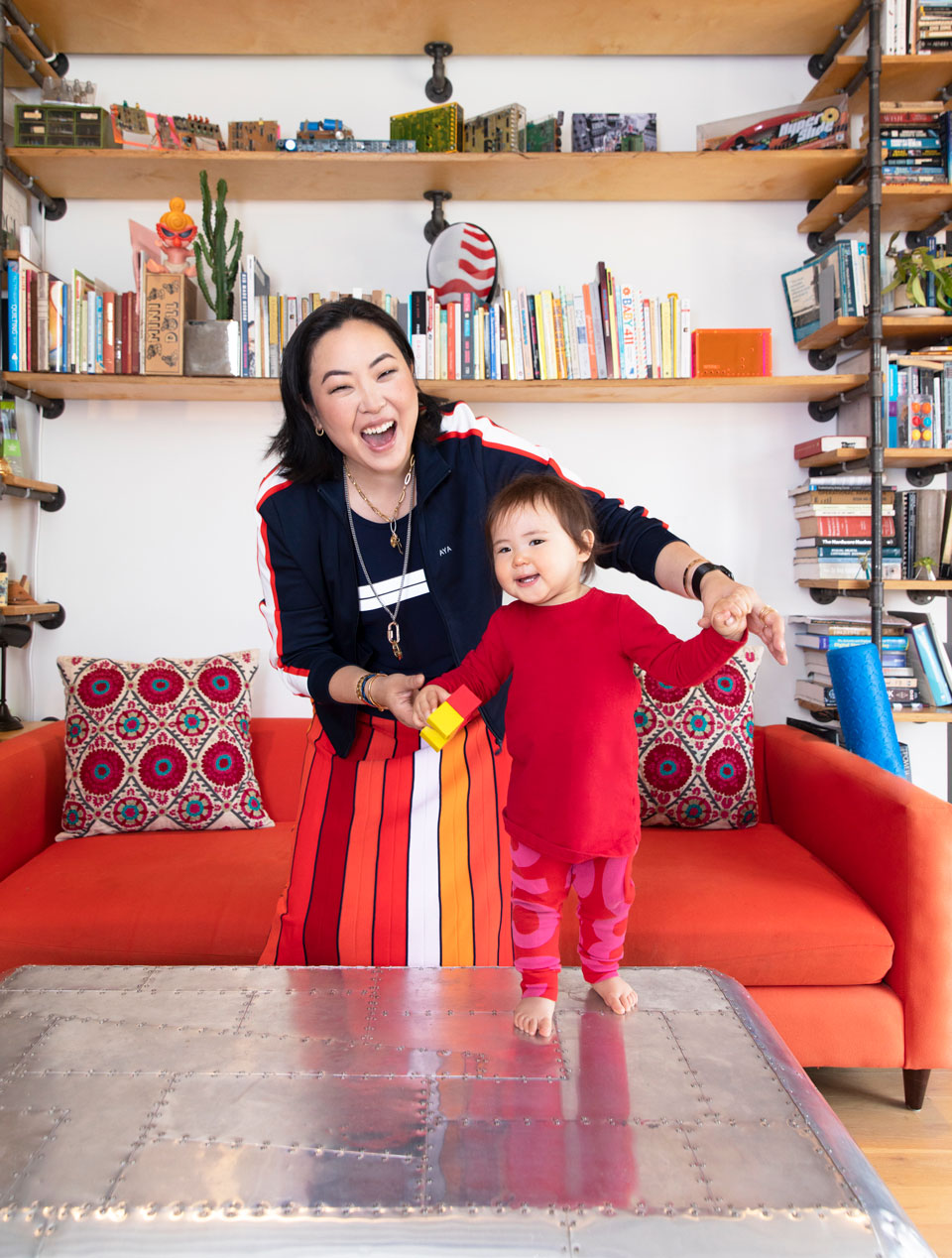 Style runs through Aya Kanai's veins: her mother worked for the designer Issey Miyake and her father is a graphic designer. Growing up, she was exposed to art and fashion from an early age. As Chief Fashion Director of Hearst Publications, she oversees multiple women's fashion magazines, creating the styling and editorial stories that speak to and inspire the readers. As the mother of a toddler, Rei, she has streamlined her own fashion sensibility to juggle both a full-time job and being a parent. What she's learned from her own mother, in respect to both style and parenting, is invaluable.
The best piece of advice my mother gave me…
Go with the flow!
The most important lesson I've learned as a mother, so far…
Probably to also go with the flow. Be comfortable with circumstances that can change at any moment.
My mother influenced my personal style…
She influenced it in its entirety. She works in the fashion industry so I was exposed to creativity at a young age. I have always been fascinated by the business and getting dressed up as a kid was so fun! She taught me (and still teaches me now) that good taste is something quite different from trend spotting. I am lucky to have a mother AND my late grandmother who demonstrated that to me.

My style has changed since becoming a mom…
It's become more focused, more practical and unfortunately, it is sometimes less clean!
Since becoming a mom myself, what I've learned about my own mom…
I've learned many things but primarily how challenging it is to juggle a full-time career and being a parent.