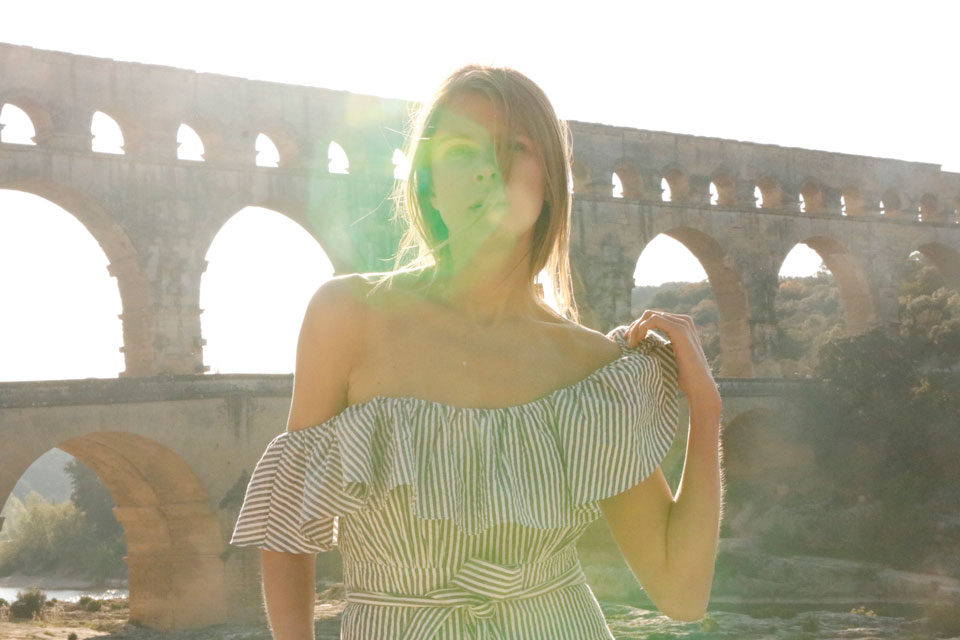 It's true, ruffles look even better when backlit. Spring days in Paris inspired Monica Ainley to hop on the train at Gare de Lyon and head for a sunny weekend in Nimes, Provence. Here she is during that perfect hour when the light can only be described as d'or. The backdrop of Roman ruins along the Gardon River only make it that much more picture perfect.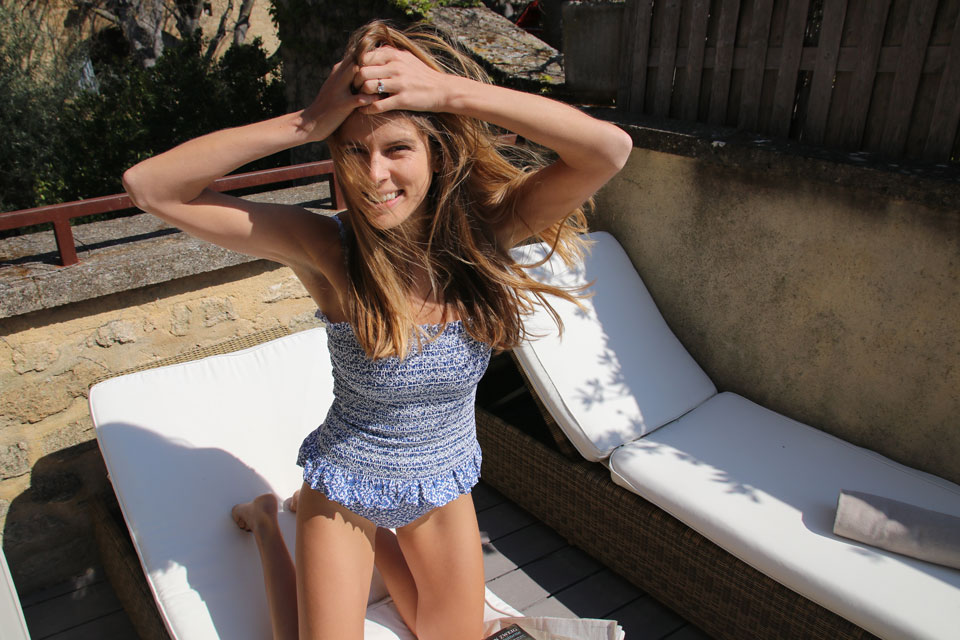 Sunbathing beauty: Monica, poolside, in the
Costa Printed One Piece
.