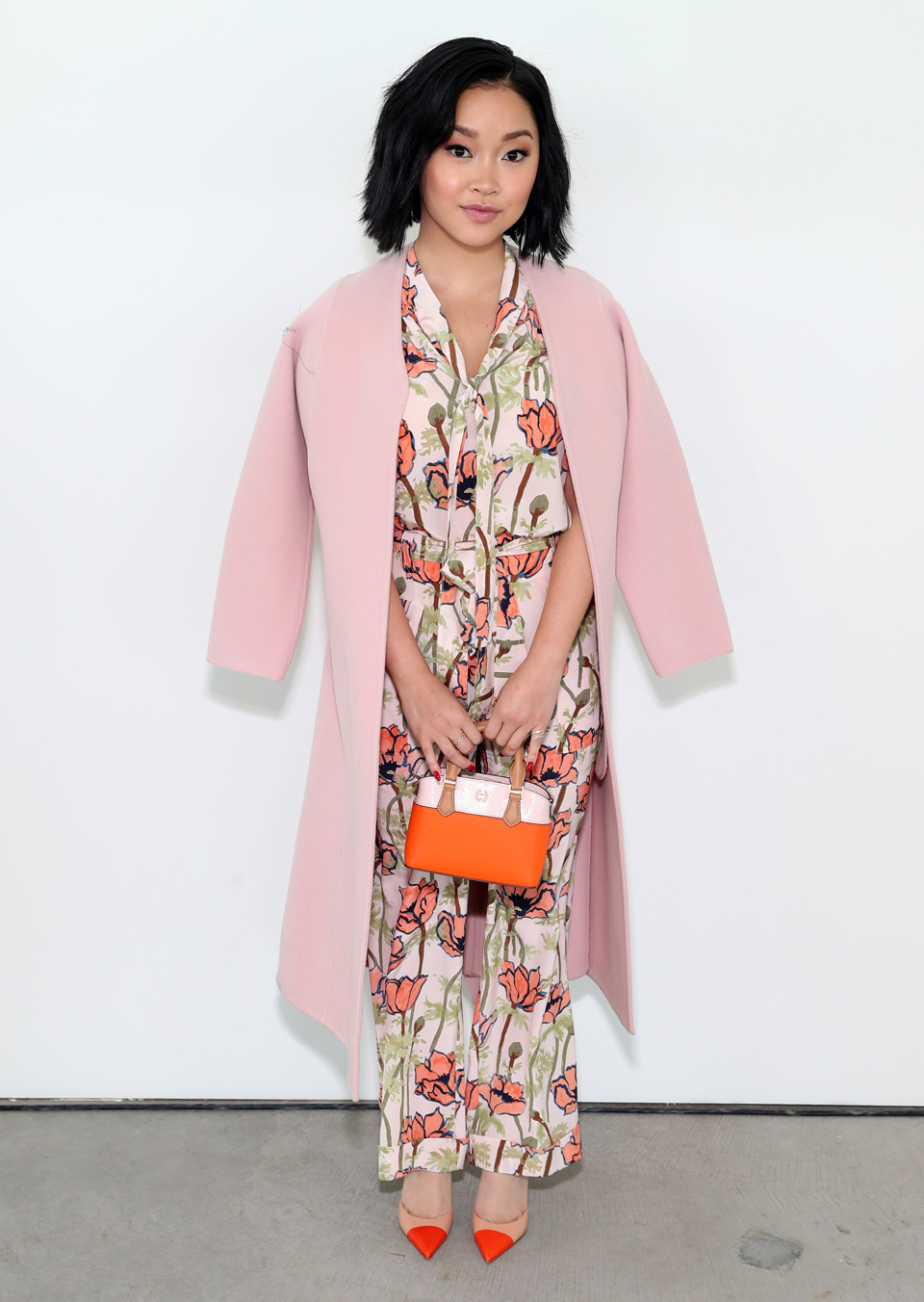 She's a classically-trained ballerina from Los Angeles by way of Vietnam and New York City. She moves seamlessly between film genres: She's got action hero street cred from her role as Jubilee in the 2016 superhero film X-Men: Apocalypse, meanwhile she holds her own as the romantic lead in To All The Boys I've Loved Before. Next up, Lana will join an ensemble cast to embody an ingenue in the just-released rom-com Summer Night, starring opposite Annaleigh Tipton and Justin Chatwin. We coaxed her back to Manhattan to join Tory for the Fall/Winter 2019 runway show. Backstage we had a few minutes with her to get to the bottom of why she's a serial smiler and what iconic animated character she'd like to play.
The best style advice I've ever received…
Wear what makes you happy because at the end of the day that's what is most important.
My style icon is…
Emily Blunt.
My personal style is often described as…
Eclectic, comfortable, and very youthful.
In my bag right now…
An iPhone, a makeup blender and some lip gloss.
The romantic comedy that gets me every time…
Bridget Jones' Diary.
My top five movies of all time…
Nacho Libre, The Devil Wears Prada, The Shawshank Redemption, Black Hawk Down and To All The Boys I've Loved Before (obviously!).
If I could re-create any role on the big screen it would be…
Mulan! I still have hope!
The soundtrack to my life right now is…
Tribal war drums because I constantly feel like I go! go! go!
I embrace ambition by…
Just taking risks and hoping for the best!
A wink or a smile?
A smile because winks can be misinterpreted. You can get a creepy wink or a cute wink but how do you know? Everybody knows what a smile is!
More about #EmbraceAmbition & the Tory Burch Foundation:
In 2009, Tory launched the Tory Burch Foundation which provides access to capital, education and digital resources to empower women entrepreneurs. Learn more about the Foundation and #EmbraceAmbition here.
More to explore in
Culture