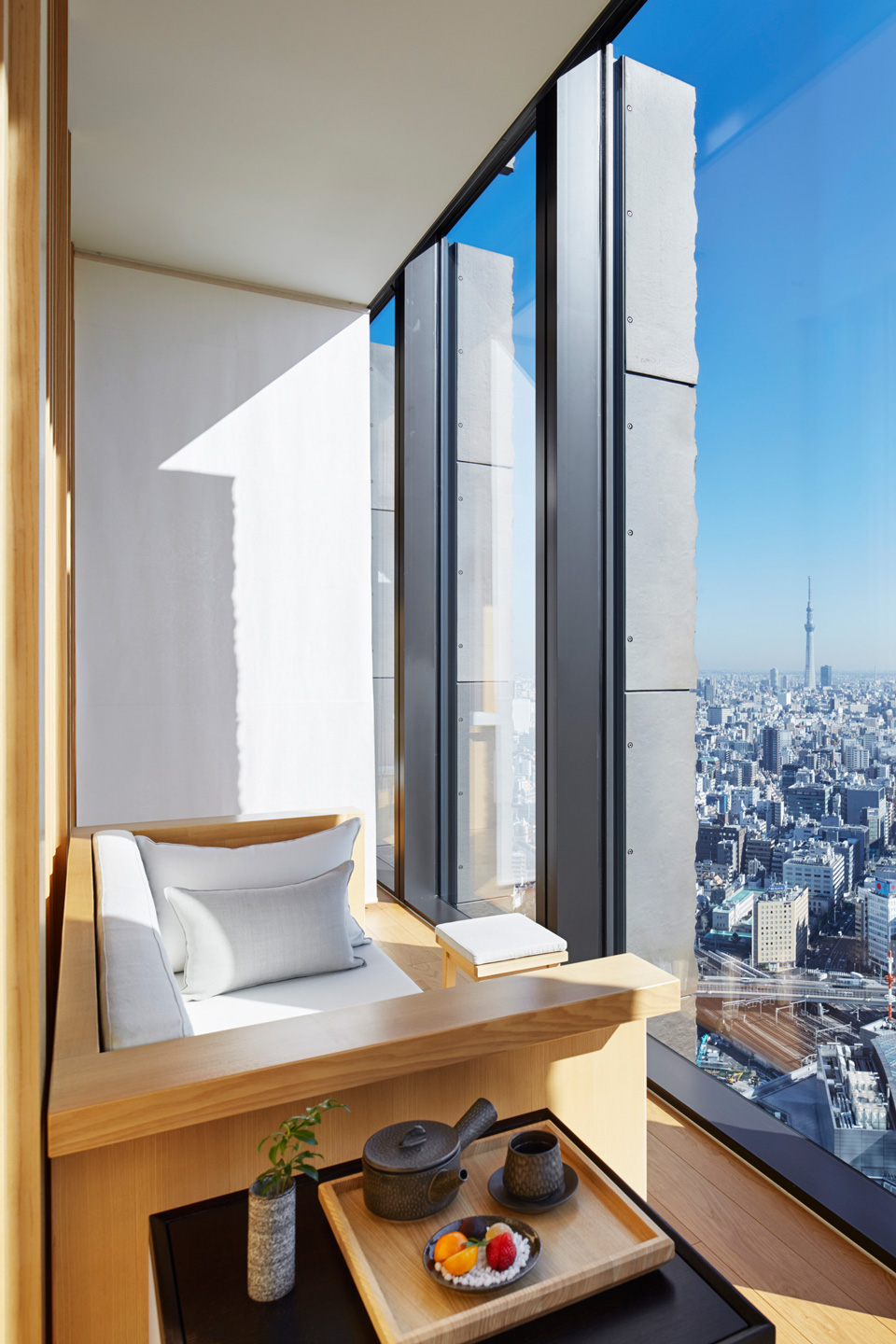 The details are everything. Especially at
Aman Tokyo
where even the delicate plaster rosettes dotting the halls tell a story about Japanese culture. These flowers tap into the plaster tradition of sakan. Such touches offer a counterpoint to the ultra-modern luxury of the rooms and amenities, as well as the unparalleled views of the city itself…and on a clear day, the snow-capped peaks of Mount Fuji in the distance because the resort is located on the top six floors of the Otemachi Tower.
The delicate push and pull of old and new is what makes Aman Tokyo so in-demand — and near impossible to book during high seasons like when the cherry blossoms are blooming. The hotel itself is situated steps away from the famous Imperial Palace Gardens and Edo Castle and the modern hustle of the Ginza shopping district. Design elements mix clean, minimal lines with classic shoji screens separating spaces.
But the point of an Aman is being at and within an Aman, and here, breathing room takes on new meaning, from those city views to the height and breadth of ceilings and halls. And did we mention those views of Tokyo?
ディテールこそすべて。アマン東京では特に、ホールに点在している精巧な漆喰の花を象った飾りまでもが日本文化を語っているかのようで、これらの花には、左官という漆喰を使用する伝統的な工法が使用されているそうです。その雰囲気とは対照的に、モダンでグジュアリーな客室やアメニティが揃い、またこの街自体のほかに類をみない景観が空間をより特別なものへと昇華しているように感じられます。大手町タワーの最上階から6つのフロアはまさにリゾートのような空間で、晴れた日には富士山の白い頂を遠くに望むこともできます。
古いものと新しいものを絶妙におり合わせているところにアマン東京が愛される理由があり、桜が咲く時期などのハイシーズンには予約困難なほど。有名な皇居や皇居東御苑、また現代的なにぎわいをみせる銀座のショッピングストリートからほど近い場所にあり、デザインには、清潔感のあるミニマルなラインにクラシカルな障子を使用した間仕切りなどをミックスさせてより洗練された印象となっています。
アマンの魅力はその立地やさまざまな設備にもありながら、このアマンでの都市の風景から天井やホールの高さや幅に至るまで、このほっと一息つける空間こそが新たな存在意義を打ち出しているよう。東京の景観についてはもう言うまでもないですよね?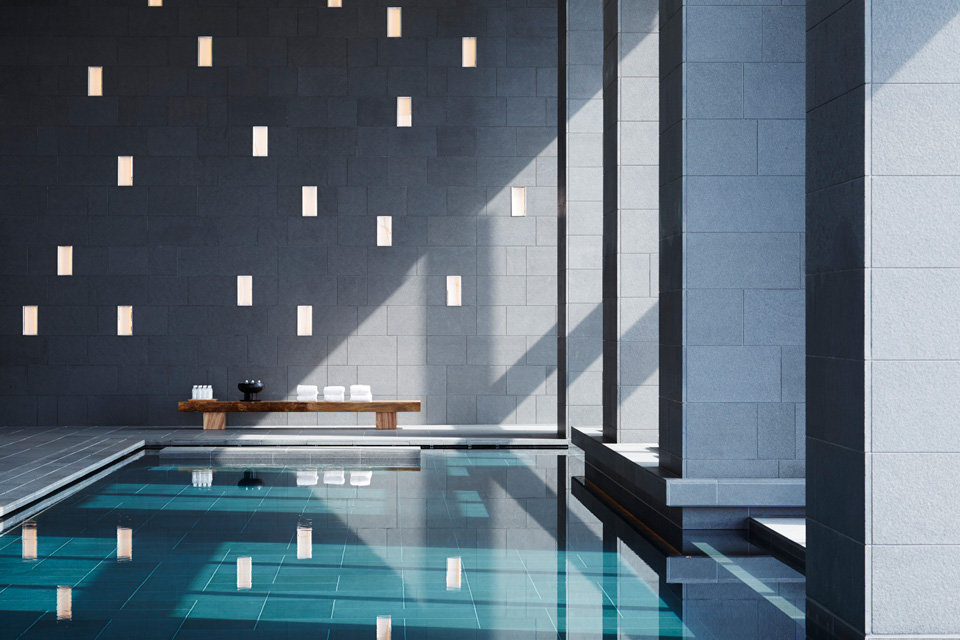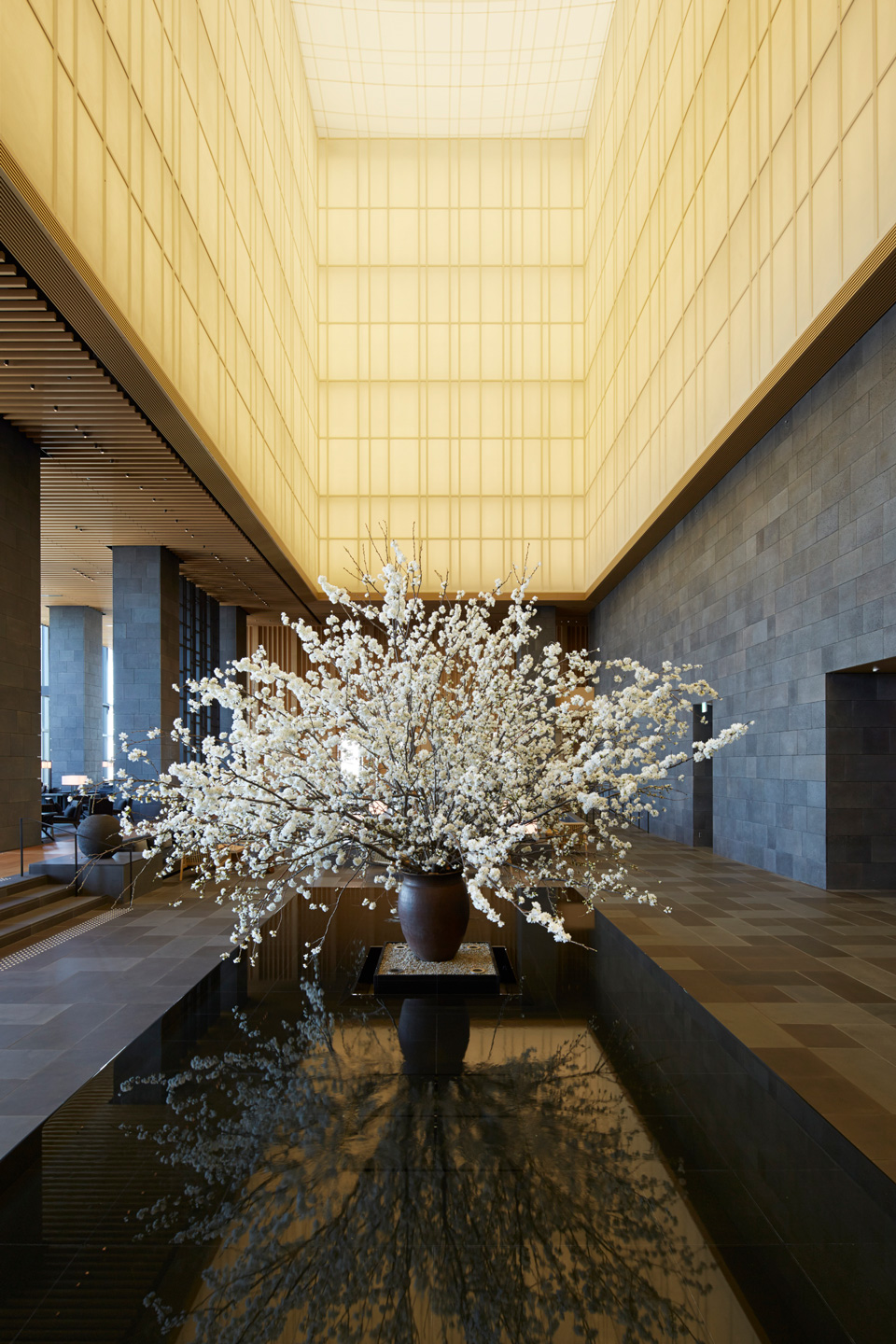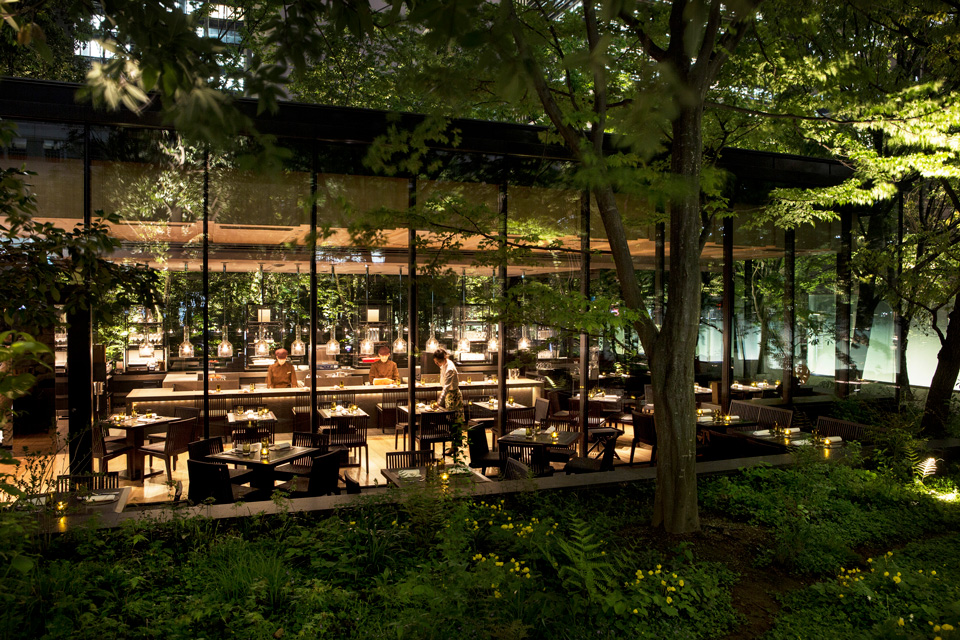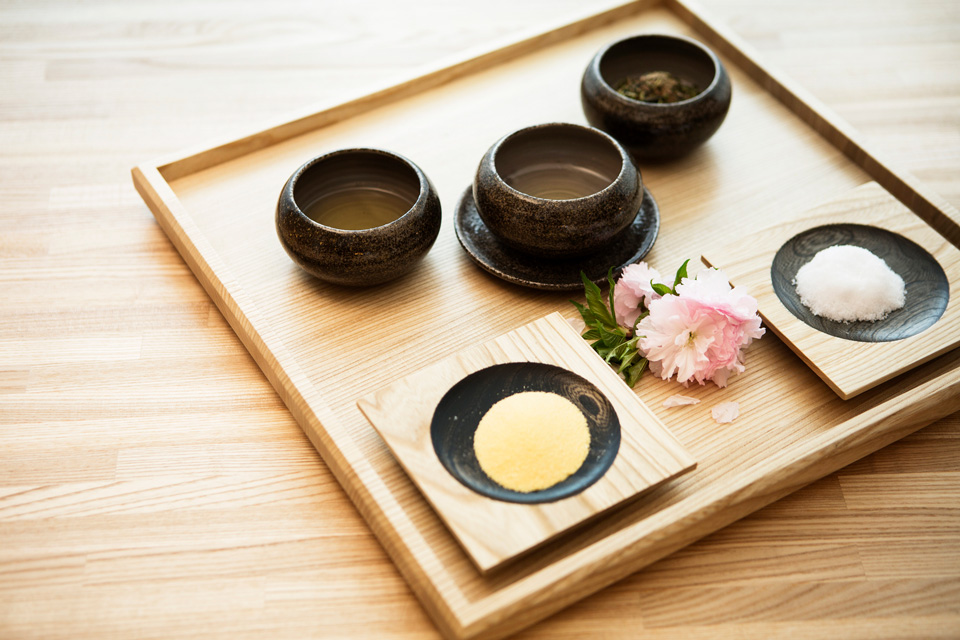 More to explore in
Travel