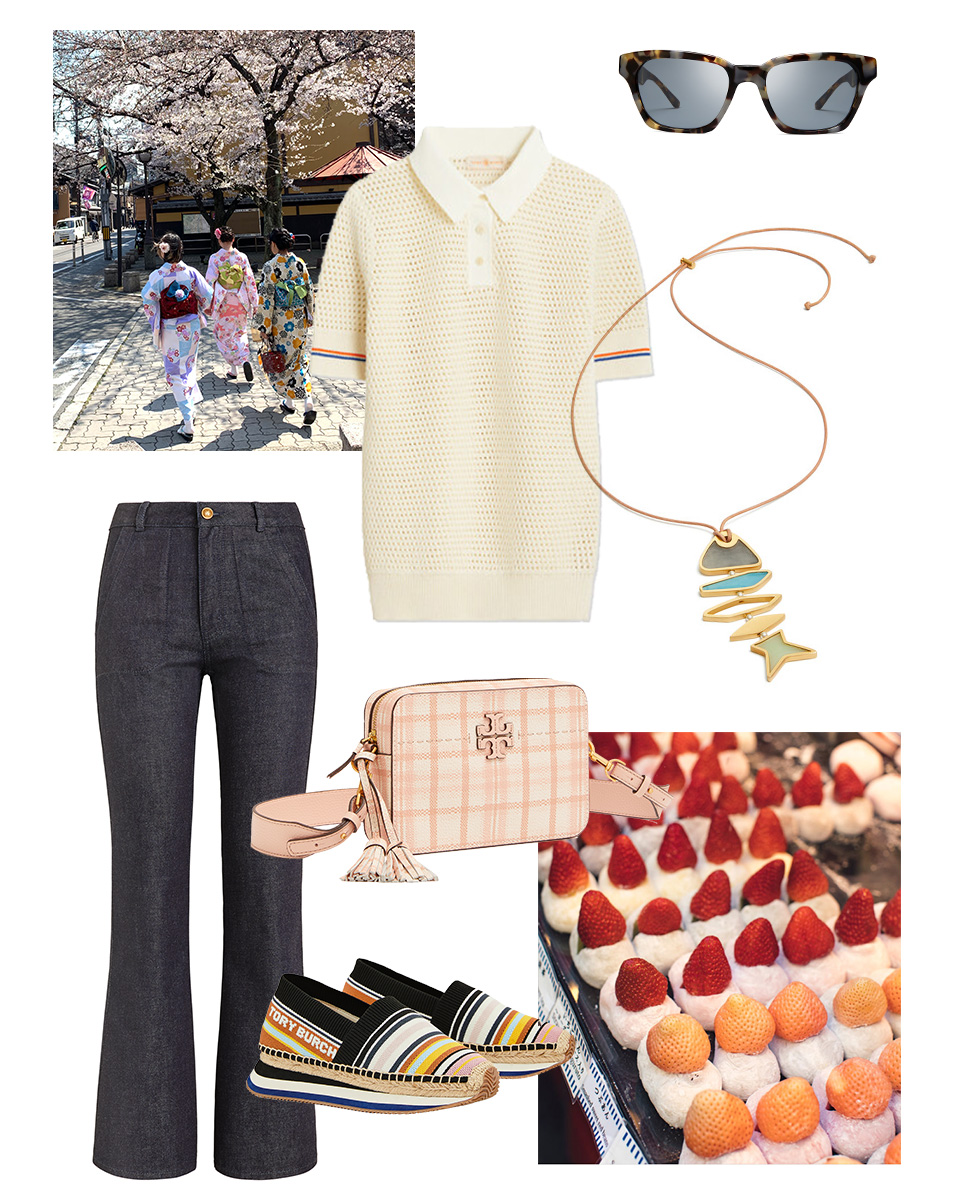 Packing for Tokyo in a carry-on? Unheard of. Until now, that is. Here, three outfit options to get you through a week in the vibrant Japanese city. Mix-and-match your looks by swapping tops or unexpectedly layering the Textured georgette skirt over the Striped polo dress.
Touristing: Comfort is key — sneakers are a must!
東京へ出かけるなら、何を持っていく?活気に満ちた日本の街に一週間ステイするなら外せない、3つのシーンに合わせたスタイリングのポイントをご紹介。Textured georgetteスカートをStriped poloドレスの上に重ねたり、トップスを変えてみたり、手持ちのアイテムをうまく組み合わせてみて。
観光:動きやすさがポイント。スニーカーは欠かせないわね!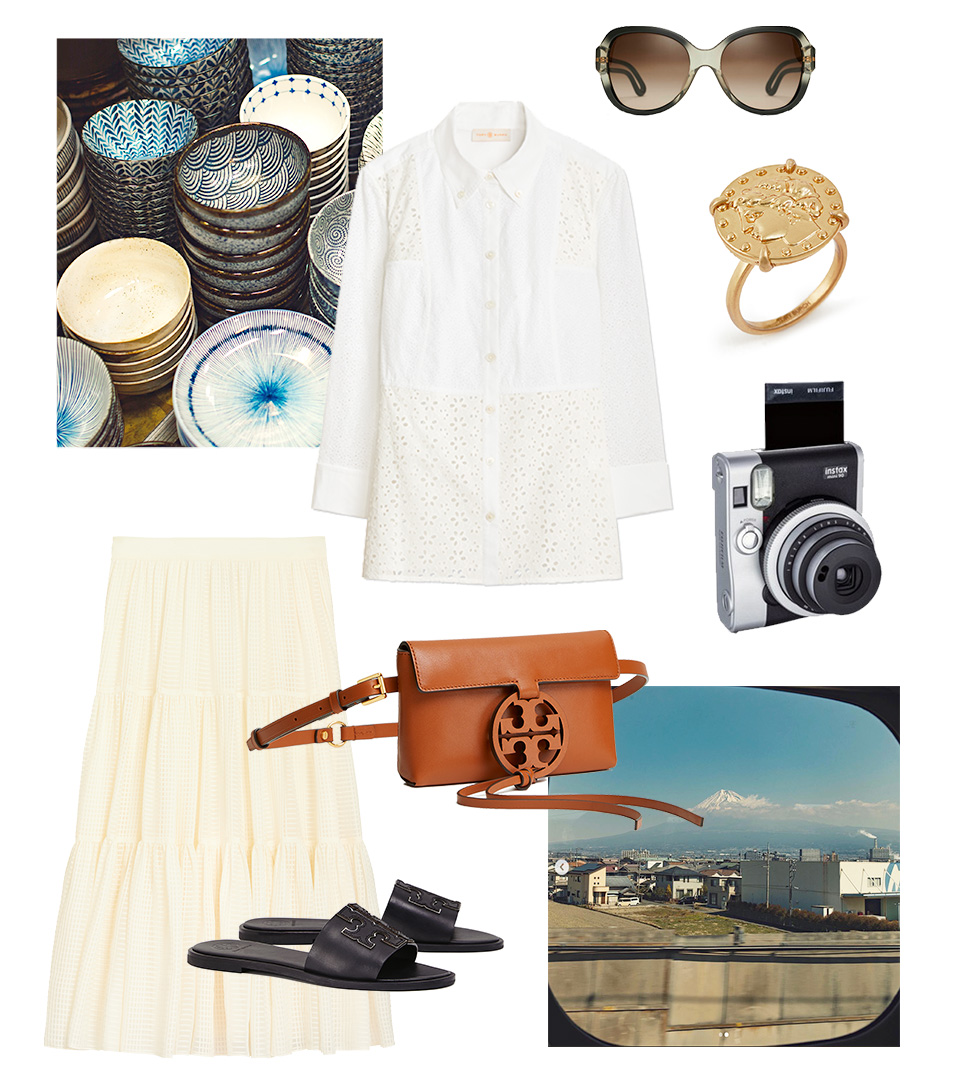 Tea: Elegant and refined with a splash of color.
お茶の席:色を取り入れつつ、エレガントにきめて。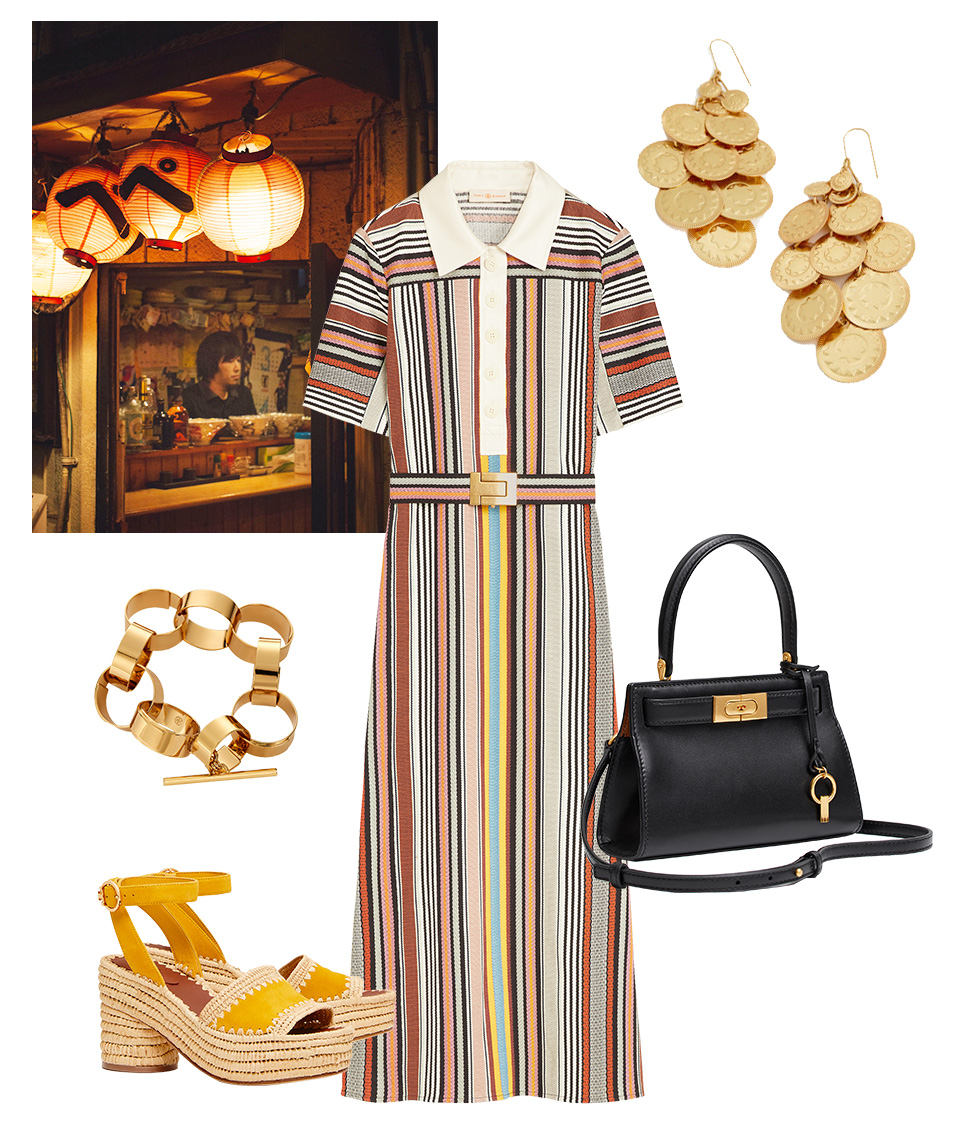 Night on the Town: Chic platform sandals to elevate your look — literally.
ナイトアウト:シックなプラットフォームサンダルを合わせて、洗練されたスタイリングに。