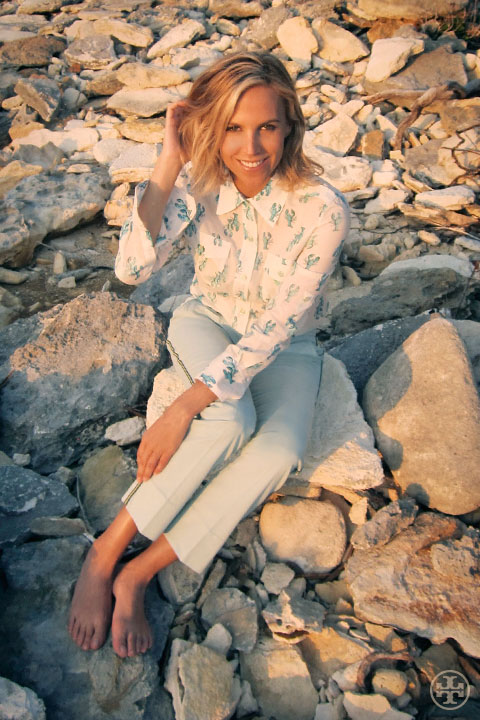 How do you define tomboy?
A little bit her, a little bit him. It's an effortless look that pulls from the best of both worlds — taking something traditionally boyish and making it feminine.
How do you wear it?
Right now, I love the mix of pastels with a boyish silhouette; it feels just right for summer. Here, I'm wearing our Noa Ankle Chino with a tuxedo stripe detail and our Brigitte Blouse in a fun lobster print. I love a good novelty print — it always makes for a great conversation starter.
What are some tomboy staples this summer?
Striped t-shirts, lightweight button-downs, shorts, denim and accessories — loafers, pebbled drivers, structured weekenders…
Which boy inspired you most?
My father, my brothers and now my three sons. Growing up, I used to steal my father and brother's shirts all the time.