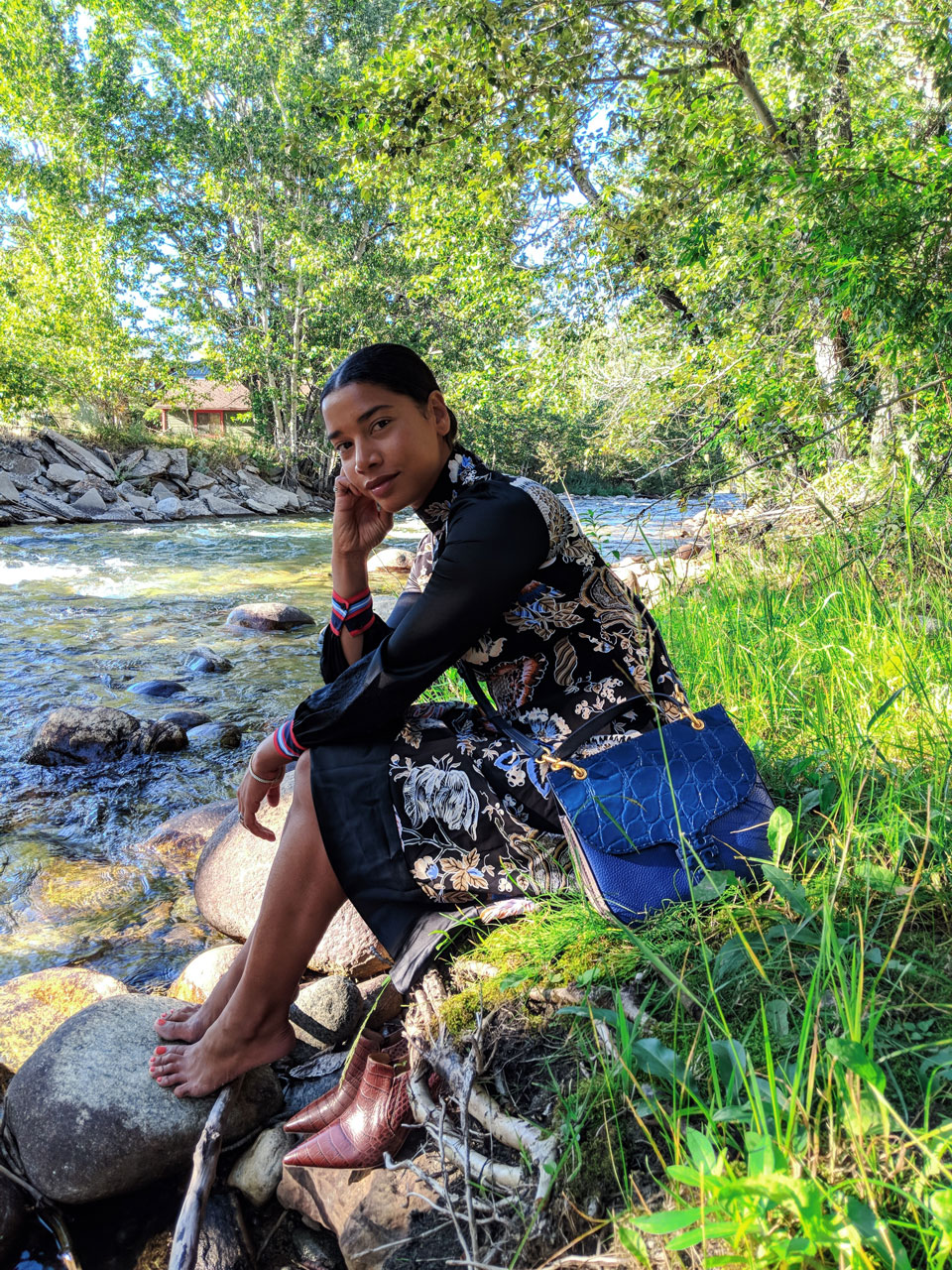 Wellness pro meets DJ Hannah Bronfman dishes on her key to happiness. Cue the music, food and friends.
I define happy times by…
Being present and taking in the moment. When I am present I am happy. Even if it's being present in my work, I realize that I enjoy it more.
I'm happiest when…
I am cooking for my friends, hearing them laugh from the kitchen, presenting them with a beautiful spread, giving them things to taste while they fill up my glass of wine. A great playlist is always on in the background so that, when we don't have anything more to say, we just take in the vibe.
I get happy by…
Visualizing where I want to be and knowing that I have the power to make anything a reality.
A song, book, movie that makes me happy…
My go-to is The Princess Bride. It was one of my favorite movies growing up and I still love it. It's charming, funny, still has some action (I always dreamt that I could win a sword fight) and, at its core, it's a beautiful love story.
Hannah's Happy Times Playlist
Touch the Floor — VanJess (feat. Masego)
Sativa — Jhene Aiko (feat. Swae Lee)
No Better — Raveena
Tribe — Bas & J. Cole
Boca Raton — Bas & A$AP Ferb
Coo Coo Coo — Santigold
After The Storm — Kali Uchis (feat. Tyler, The Creator & Bootsy Collins)
Go To Town — Doja Cat
Happy Without Me — Chloe x Halle (feat. Joey Bada$$)
Bebey — Theophilus London