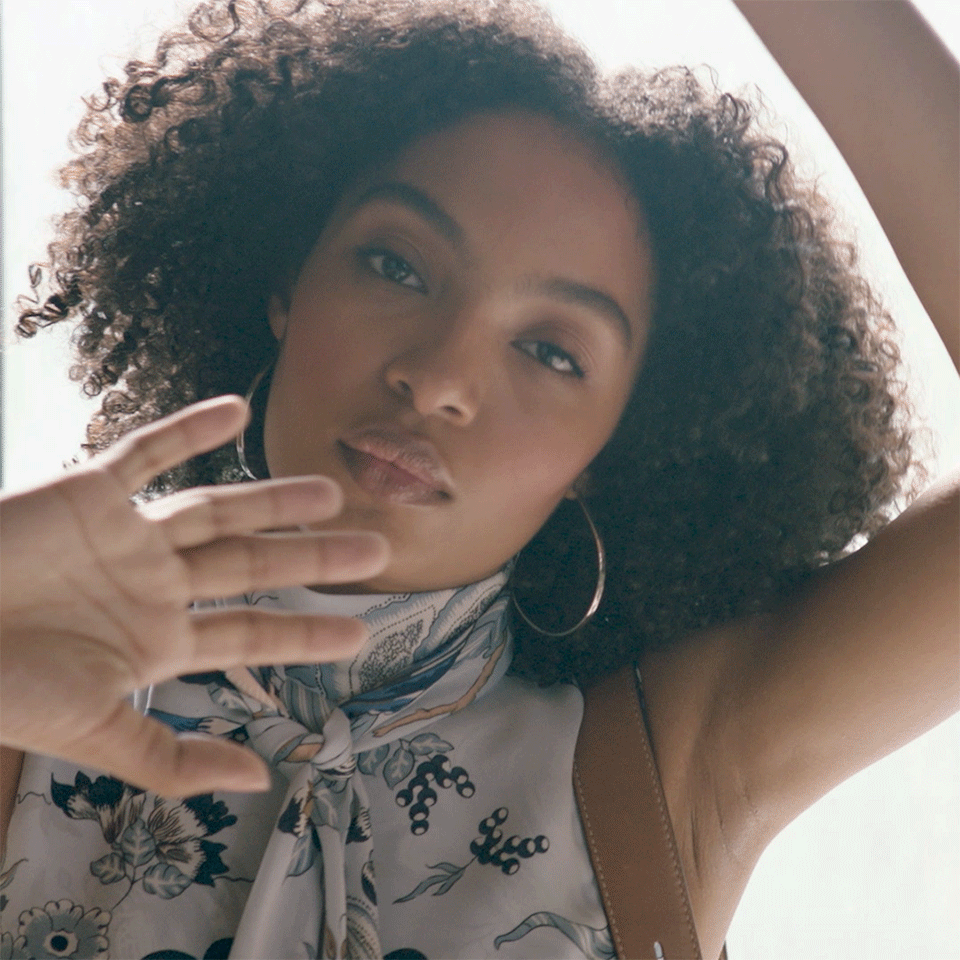 What makes actress Yara Shahidi happy? Family time and good music — and our new saddlebag, James. In our latest video, the grown-ish actress and college freshman takes James around New York City, to her favorite record shop and on a stroll (dance interludes included) through the East Village. Tory Daily went behind the scenes and asked Yara, who launched the youth voter activation group Eighteen x 18, about all the things that bring her joy.
Happiness is…
An overwhelming feeling of joy, a bubbly feeling of light — a moment that leaves an imprint on your soul.
When I think of happy times…
I think of being at home with family. We have a Ping-Pong table, we have a speaker… my mom cooks and we just have a great time.
For happy times, I listen to…
My "yellow" playlist. Yellow is the color I associate with happiness. It includes "See You Again" by Tyler, the Creator, "I Just Called to Say I Love You" by Stevie Wonder, "Umi Says" by Mos Def, "Miles Apart" by Liss, "Blessings" by Chance the Rapper and "So Fresh, So Clean" by OutKast and "Beautiful" by Snoop Dogg. How can you not be in a good mood when that goes on?
And read…
Homegoing by Yaa Gyasi. It's so well written and has the most satisfying ending. And it has a yellow cover, so I think that means something.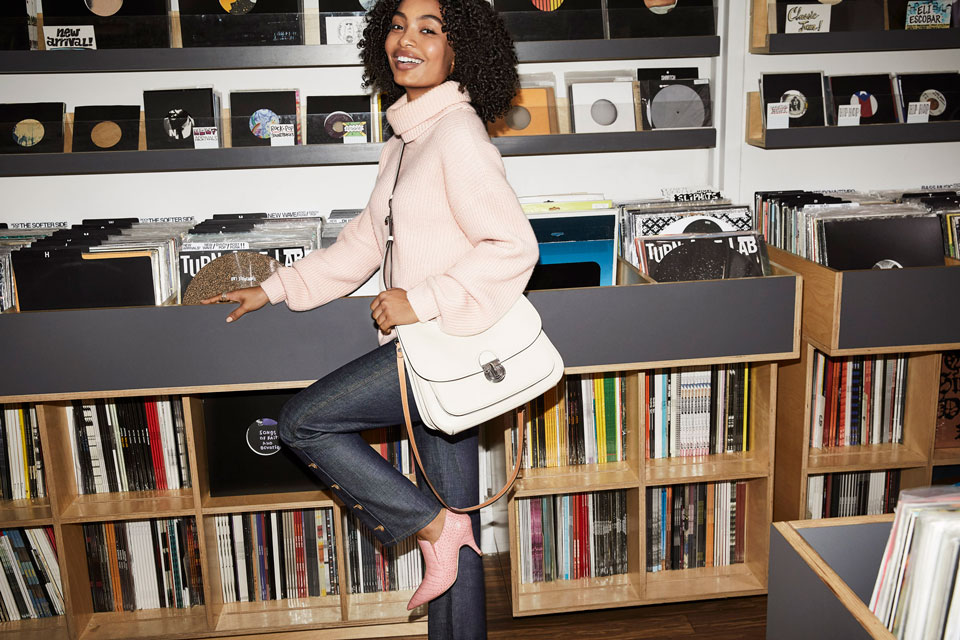 I'm happiest when I'm wearing…
Anything flowy. As soon as the wind hits it, how can you not be happy? That's why I love cross-bodies, like
James
— as long as I have movement, I'm happy.
Favorite look from the shoot…
The pink turtleneck sweater and jeans.
Why I love James…
It's so versatile, with a retro feel that never goes out of style.
What's in my James bag…
Headphones, a great book of essays, ChapStick and a notebook for all the ideas I have throughout the day.
Speaking of the name James…
James Baldwin is one of my biggest inspirations. His words and commitment to community make his work both everlasting and relevant to the current socio-political landscape.
If I had to choose one James Baldwin quote…
"Not everything that is faced can be changed, but nothing can be changed until it is faced."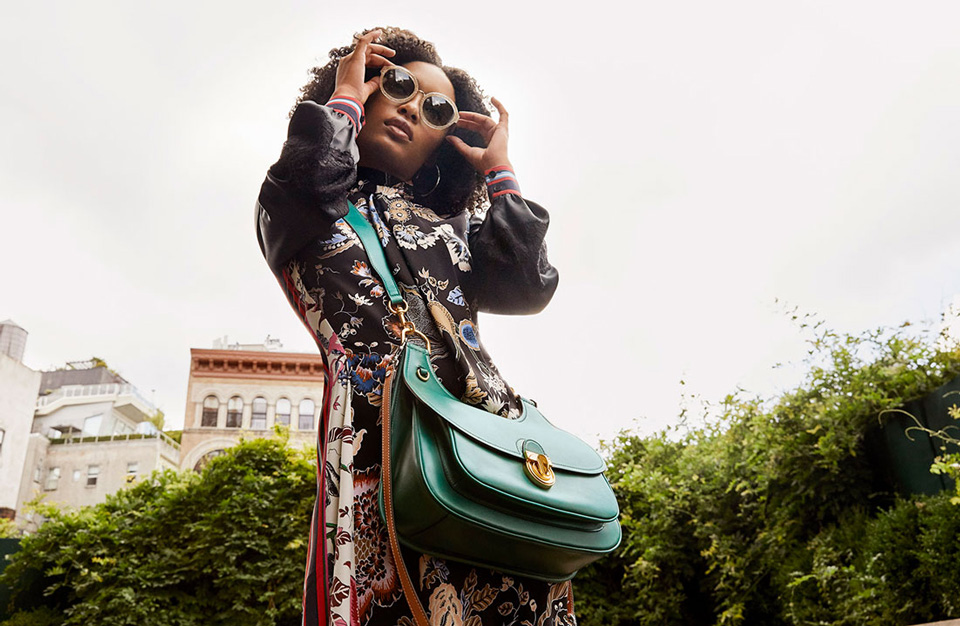 To lift my mood…
I listen to podcasts. They help me organize my thoughts. So much is thrown at us, and watching other people process it all makes everything feel less lonely. I like listening to news podcasts and hearing how others internalize the news and are affected by it. It makes you realize there's a whole community of people out there.
Favorite podcasts…
On Being by Krista Tippett. It's a spirituality podcast, but what's fascinating is that it's not your "usual suspects" so everyone has a different spiritual background, if any. They have in-depth conversations about their life's work and how they choose to maneuver through the world. I also listen to Dissect, which is a long-form musical analysis of my favorite artists.
Must-visit places in New York…
The Schomburg Center in Harlem and the Brooklyn Museum. I recently went to the American Museum of Natural History for the first time, for work. They closed it for us, which was so cool.
New York vs. Los Angeles…
I've fallen in love with the mobility of New York, and how integrated it is, especially compared to L.A. I feel like it normalizes this coming together-ness, whereas in L.A., you have to go to specific areas to experience different cultures and ways of living. In New York, it's all mushed together.
A fun fact you may not know…
My grandmother and Tory's mom are both named Reva!