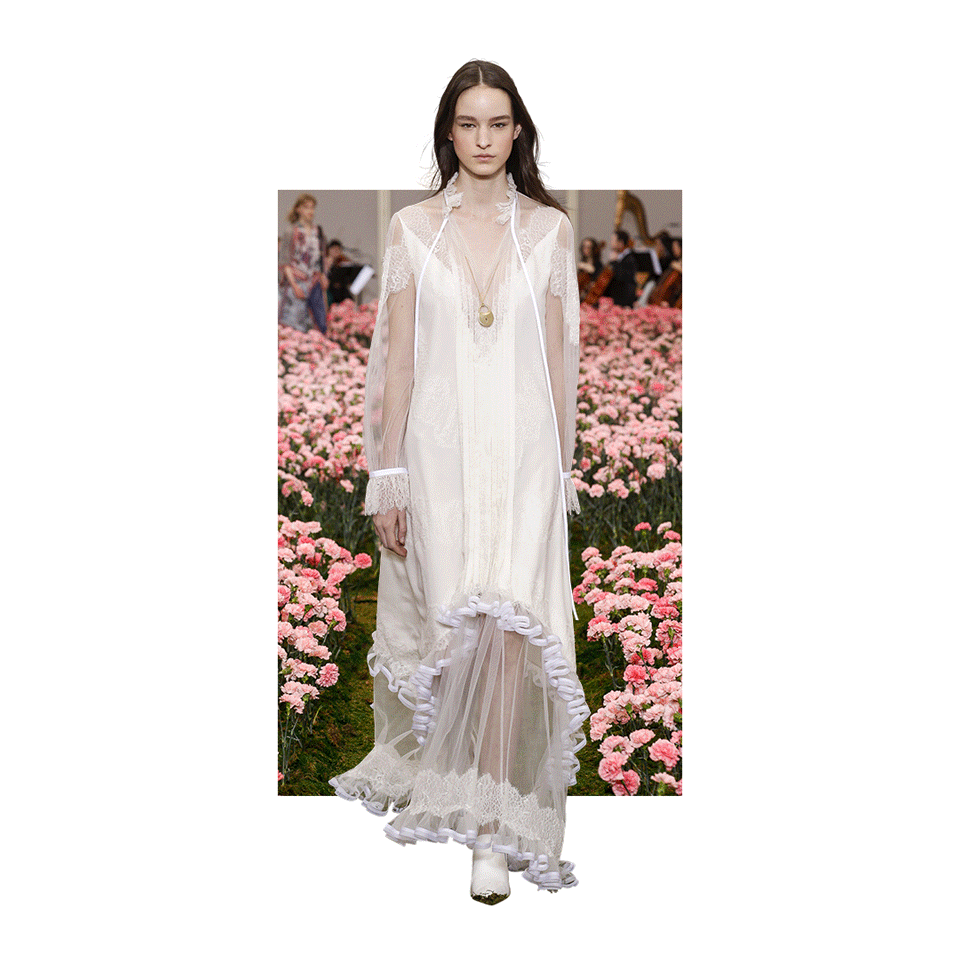 Inspiration is a funny thing. It may seem linear — A inspires B — but it's really a many-splendored thing that pulses with myriad references, some subtle, some overt. Here, we took two looks from Tory's Fall/Winter 2018 runway and broke down the inspirational elements in a series we like to call Fashion Math.
Look #1: Crepe de Chine & Tulle dress
As the overarching inspiration behind the collection, Lee Radziwill earns a spot, naturally. But there are whiffs of Victoriana, courtesy of Picnic at Hanging Rock, and coiled doodles at the hem reminiscent of Cy Twombly's From 8 Odi di Orazio (series I), 1968. The model's middle part? Eerily like that in Amedeo Modigliani's 1918 Alice portrait. The lock pendant, meanwhile, nods to Tory's own trips around the world, where she encountered love lock after love lock…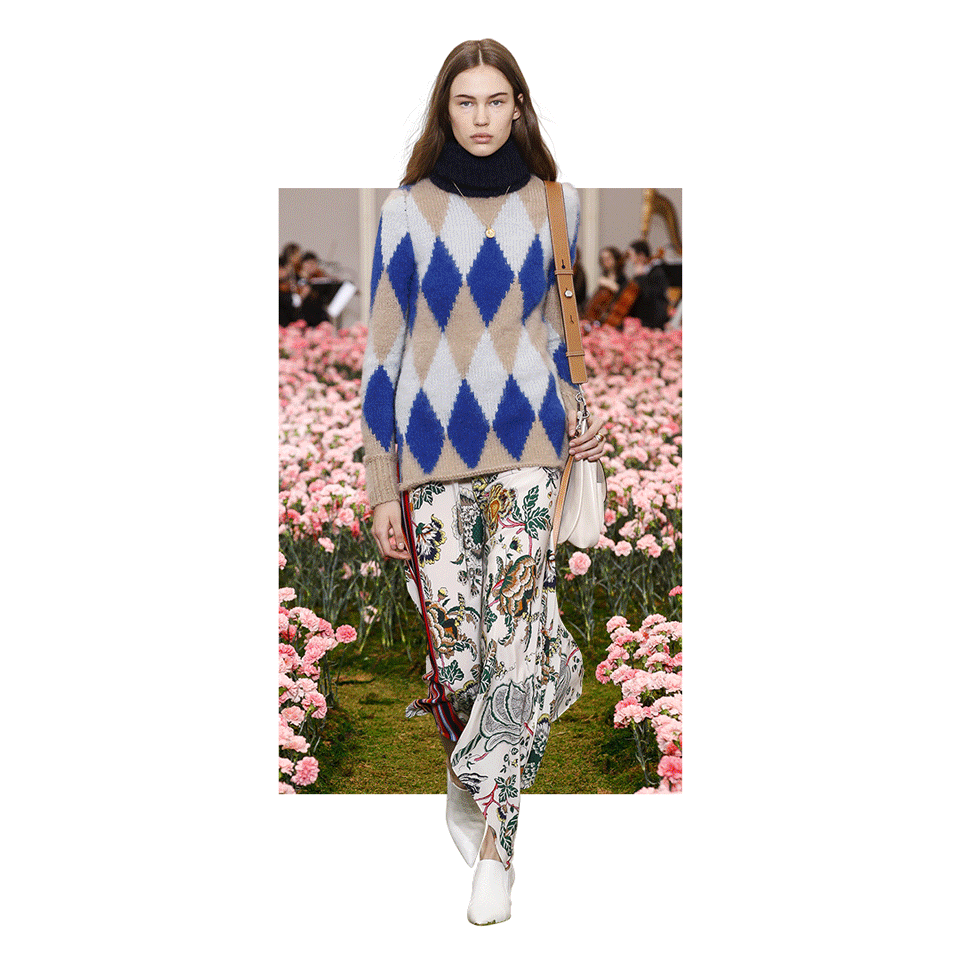 Look #2: Argyle Mohair Sweater & Happy Times-Print Crepe de Chine Skirt
Argyles are a fashion classic, evoking everything from the Scottish Isles to cozy prep intarsias. Fall 2018's version, however, cast in a palette of cool blues, brings to mind one singular inspiration: Pablo Picasso's harlequins, especially 1901's Les deux saltimbanques — painted, we might add, during the artist's famed Blue Period. As for those drippy rainbow stripes — they're from Ian Davenport's Colourfall: Spectroscopic, 2013 — which, we think, perfectly illustrates the skirt's side stripes when in motion.