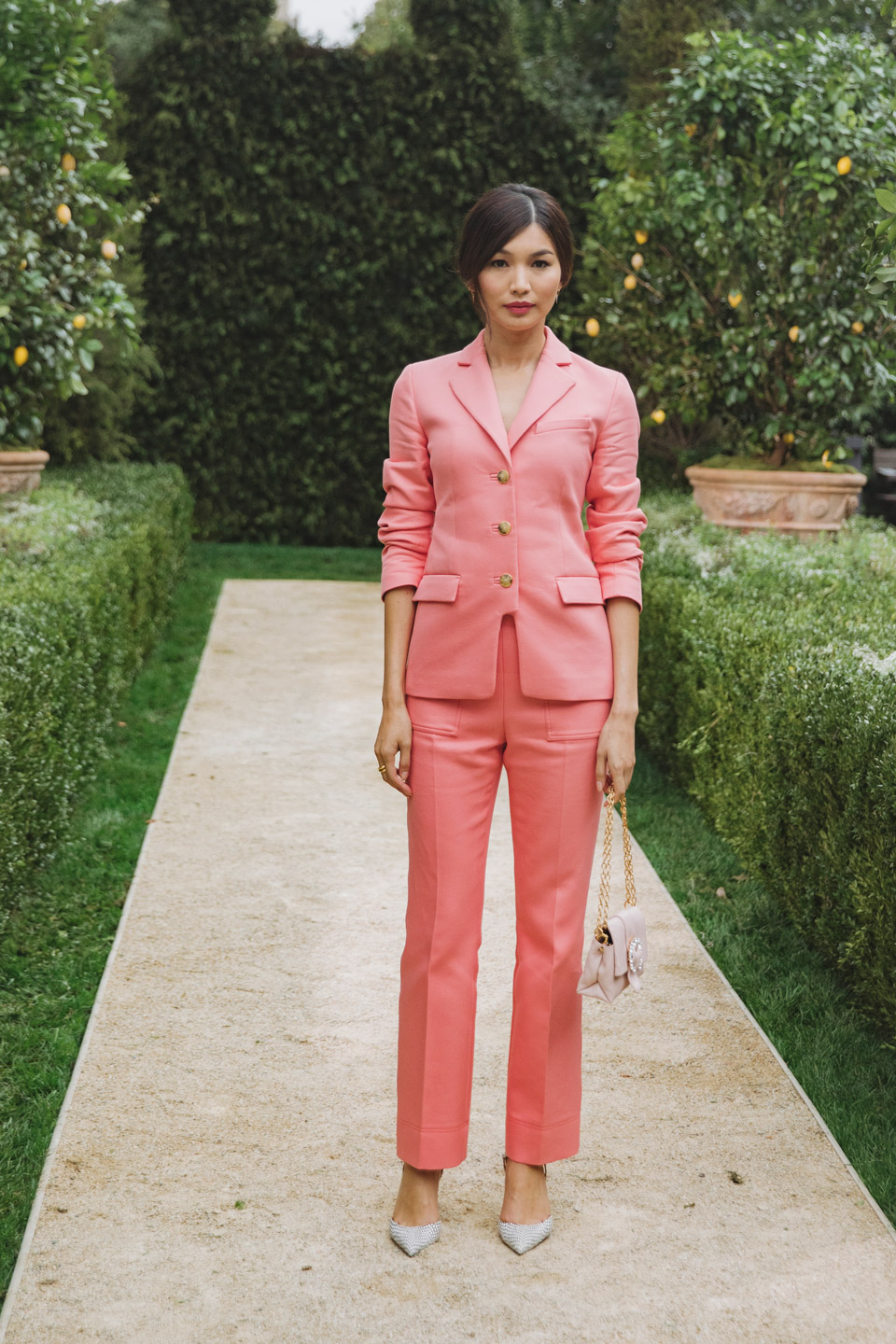 Crazy Rich Asians
actress Gemma Chan took a 24-hour break from filming a new drama in London and… hopped across the pond to attend Tory's Spring/Summer 2019 runway. "I thought it was beautiful,"
she told WWD after the show
. "It made me want to go on vacation immediately." Among the items that caught her eye: a chiffon caftan with cascading gold coins that reference Reva's love of vintage coin jewelry.
"I've been a fan of [Burch's] for years," she continued. "I really admire her as a person; I think she's inspirational to women as an entrepreneur and as a philanthropist. And every season I think she creates beautiful things that make women feel good, and they're elegant, but [they're] also very accessible. And I love that she's inspired by, clearly, the world."
Gemma, consider us a fan of yours too.