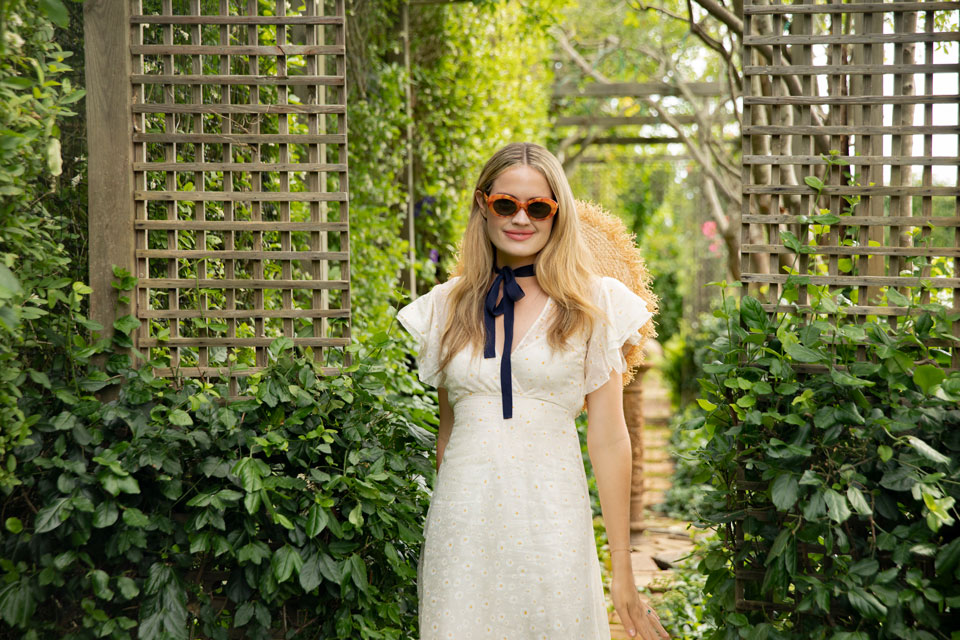 As Beach magazine's Editor-in-Chief and Hamptons magazine's Style and Social Director, Sarah Bray spends her summers living and working in Southampton — she knows her way around New York's East End like no other. So we hit her up for an insider's guide — but because we here at Tory Daily are obsessed with all things floral, we asked Bray to narrow the selects to her favorite garden escapes. Her answers, below, will surprise and delight.
Sagaponack's Madoo Conservancy
Set on two acres in the heart of Sagaponack, Madoo Conservancy is a magical paradise with surprises at every turn. It reminds me of Alice in Wonderland — one moment you're looking at a gigantic, trippy florilegium painting by the garden's founder, Robert Dash, and the next you're standing under the most romantic pergola exploding with roses, adjacent to a circa-1740 barn. I love that everything grows so wildly and untamed there. This summer, as I was walking the grounds, I stopped to admire this neon green windowpane that popped against the potting shed's faded wood shingle facade. In an arrangement only Mother Nature could concoct, yellow showers climbing rose and purple clematis intertwined themselves and were fighting their way through the window into the shed — at Madoo, the chaos of a garden isn't cut down, it's admired as art.
Southampton Rose Society Rose Garden
Growing up in Tyler, Texas, which is known as the Rose Capital of the World, I've always had a love affair with rose gardens. Lucky for me, at the beginning of summer the roses in the Hamptons are in their prime. All around town, there are trellises swarming with enchanting deep red and hot pink climbing roses. But the most spectacular garden to see all the different varieties in one setting is the Southampton Rose Society Rose Garden, located on the grounds of the Rogers Memorial Library. I love that each rose variety is labeled with its scientific name. My favorite is the pink and orange ombré garden rose called The Lady of Shalott. Plus, the garden is free, open seven days a week and offers classes on pruning and rose care if you are an aspiring rosarian.
East Hamptons' LongHouse Reserve
A museum, garden and a sculpture park, East Hampton's LongHouse Reserve brings art and nature together on 16 acres. Stroll throughout the expansive property and explore the permanent collection that includes glass works by Dale Chihuly, ceramics by Toshiko Takaezu, and bronzes by Miquel Barceló, Peter Voulkos, Lynda Benglis and Willem de Kooning. This season, there's a spectacular new abstract sculpture by Orly Genger on view in one of the Japanese-esque gardens. Crashing over a rocky path like an ocean wave, the artist wove Yves Klein blue-colored industrial rope by using crocheting, knitting, and knotting techniques. I found this unique and unexpected juxtaposition really breathtaking!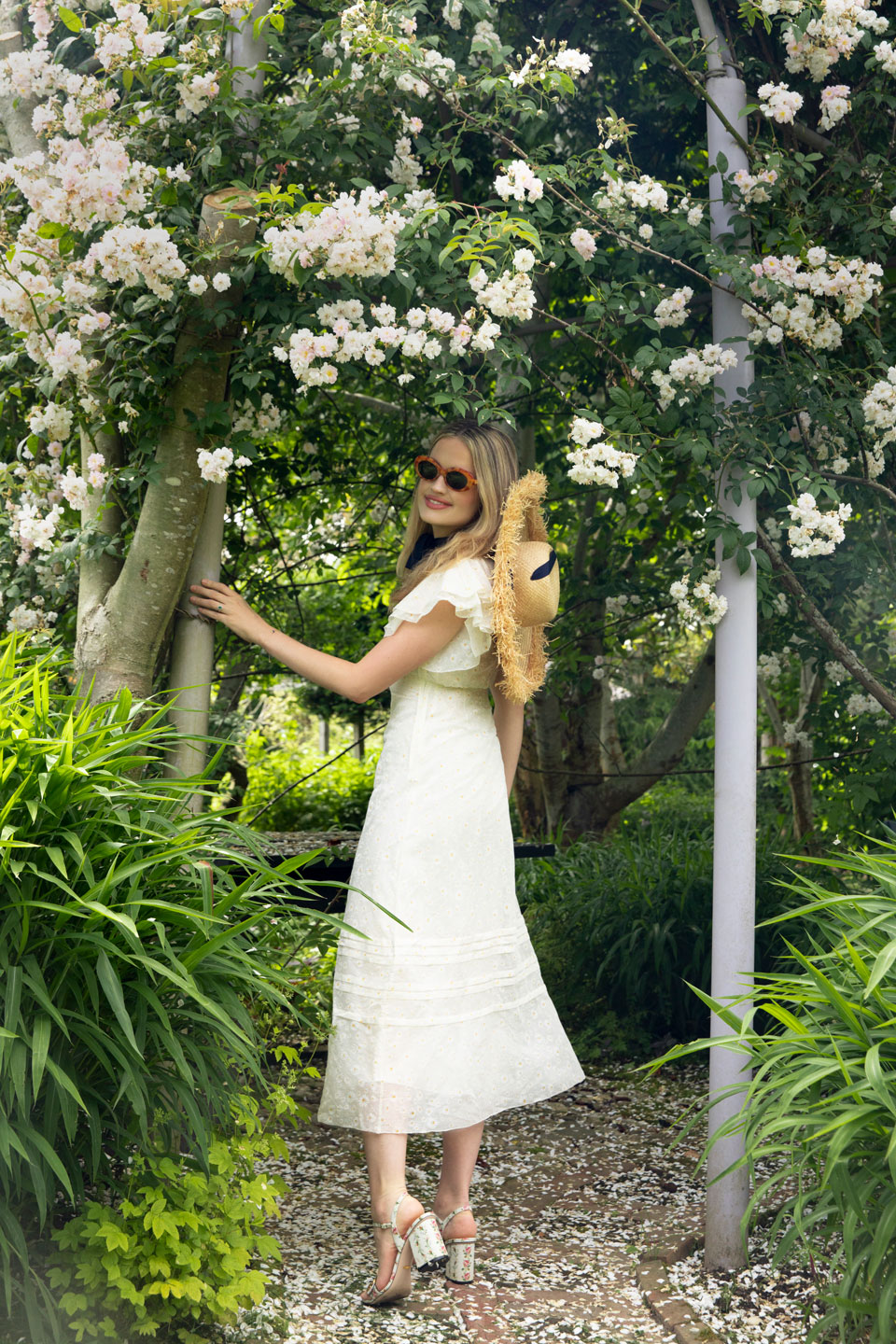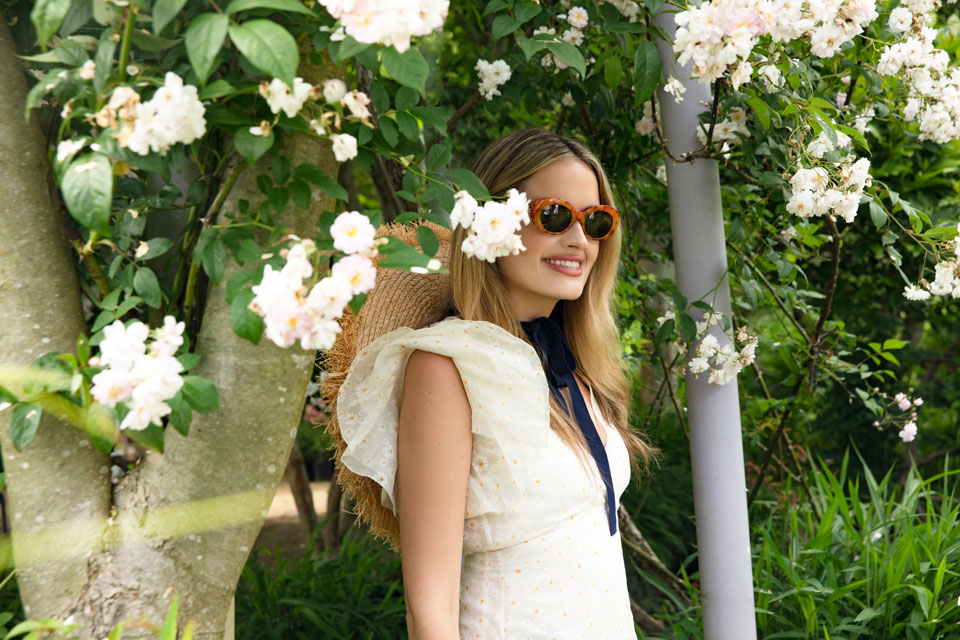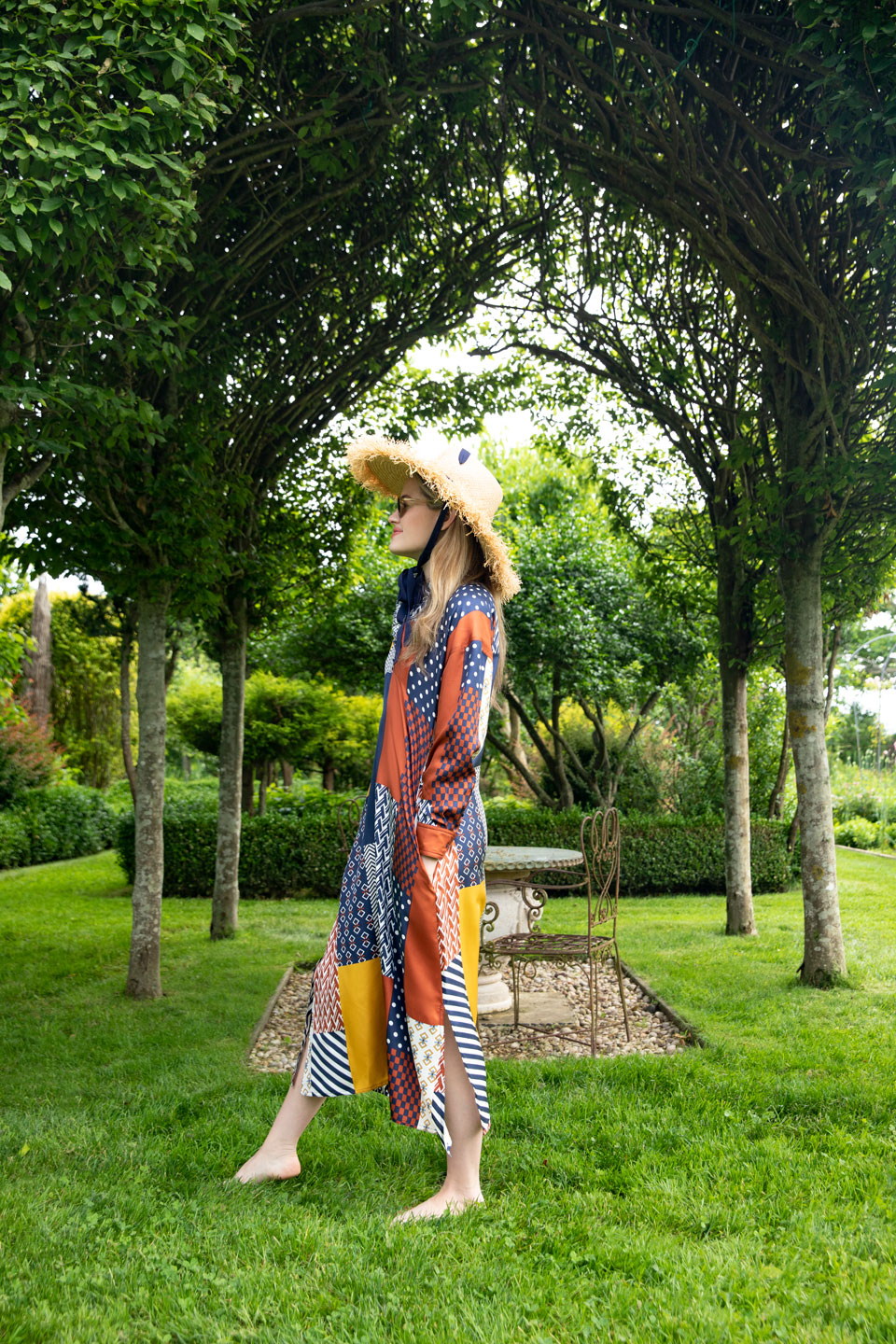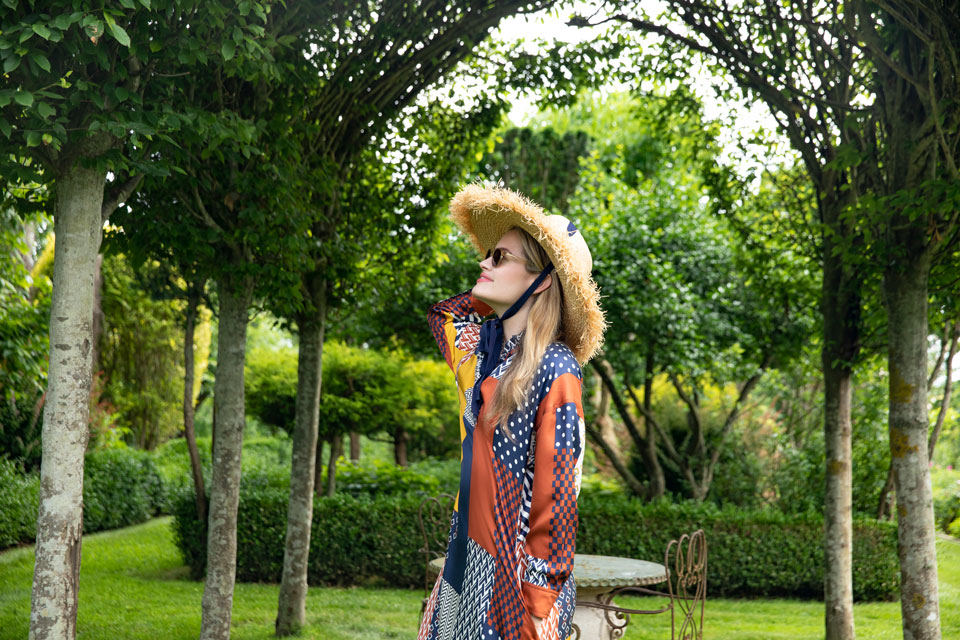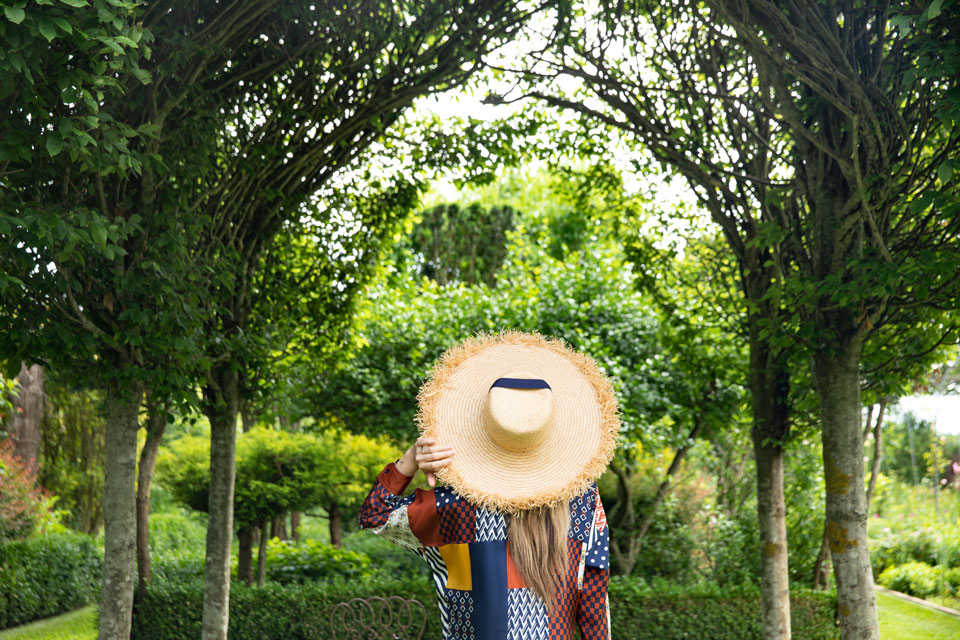 More to explore in
Entertaining