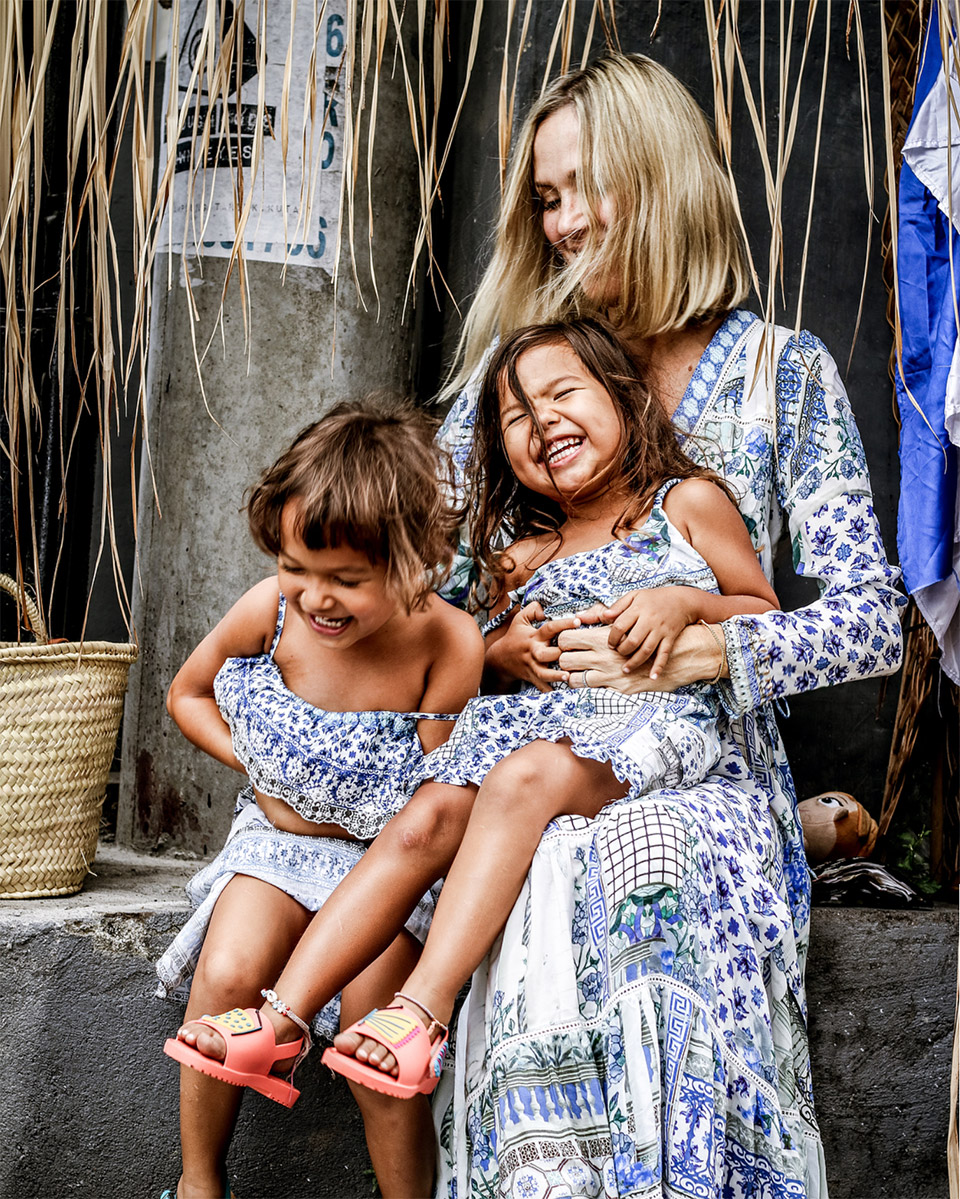 Bali-based Australian designer Innika Choo opens up about Mother's Day on the other side of the world. Discover why she celebrates twice and why her favorite gift from her children can be an everyday affair.
My Mother's Day traditions now…
I think we accidentally celebrate it twice a year! Living in Asia, we get news of the Australian Mother's Day and everyone makes a cuddly fuss. Then a few months later, I feel like we're doing it all over for the U.S. Mothers Day, which includes waking up with everyone in the bed, proudly presented hand-drawn cards, and sloppy kisses.
And when I was growing up…
Hand-drawn cards and days spent looking for fabrics or trailing the charity shops in the city — my mum's happy place (coincidentally, mine too).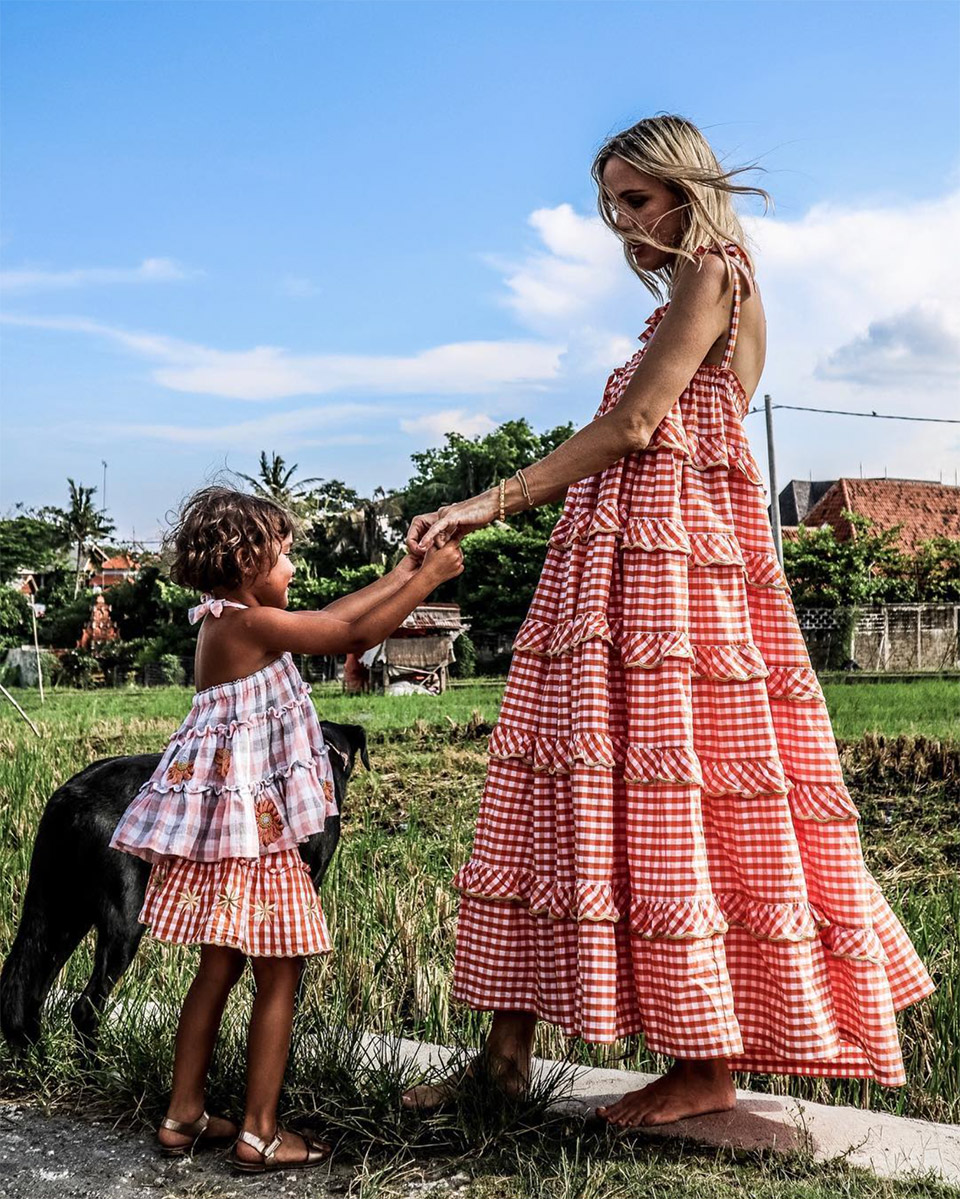 Best Mother's Day gift I've received…
On any day, and especially a day celebrating mothers, the perpetual "I love you, mama" is truly life.
And given…
My mum has a "special" ornamental shelf, at the entrance to her home, with framed photos of my brother and I — AND amongst the frames is a handwritten card with a photo collage of mum and I. The card ended up in a frame too, and it's been sitting there for maybe 20 years now, so I guess that's a favourite, if it's still on the special shelf!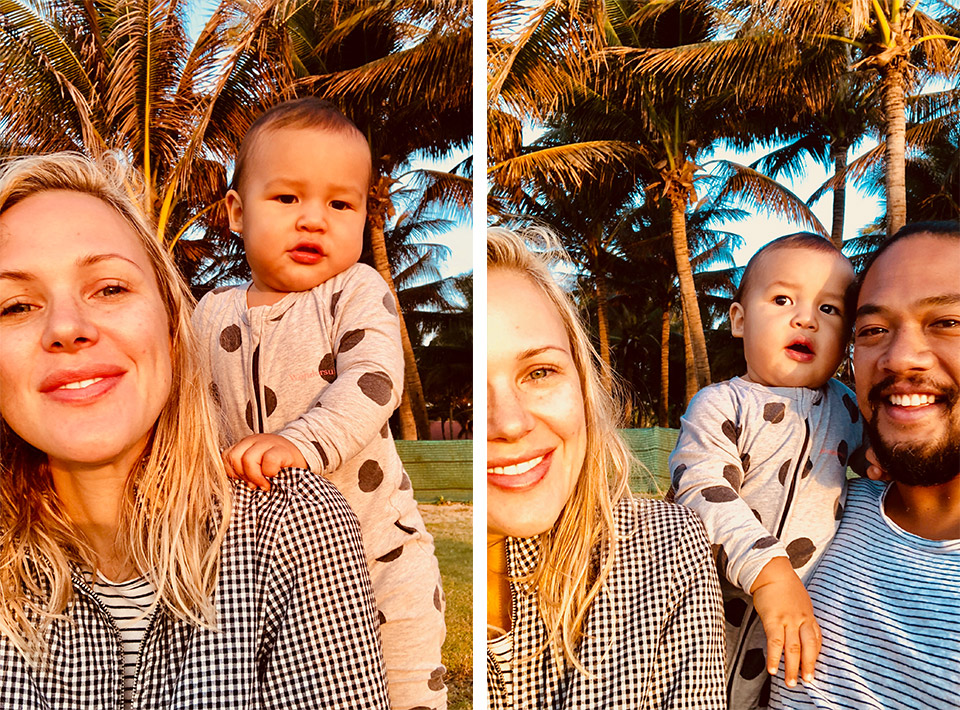 Best advice I received from my mother…
A warm cup of tea fixes just about everything.
And one lesson I hope to pass on to my children…
Sisterhood is the most important relationship they'll ever have.
Parenting in Australia vs. parenting in Bali…
Parenting is long nights and gorgeous mornings, wherever you are in the world.