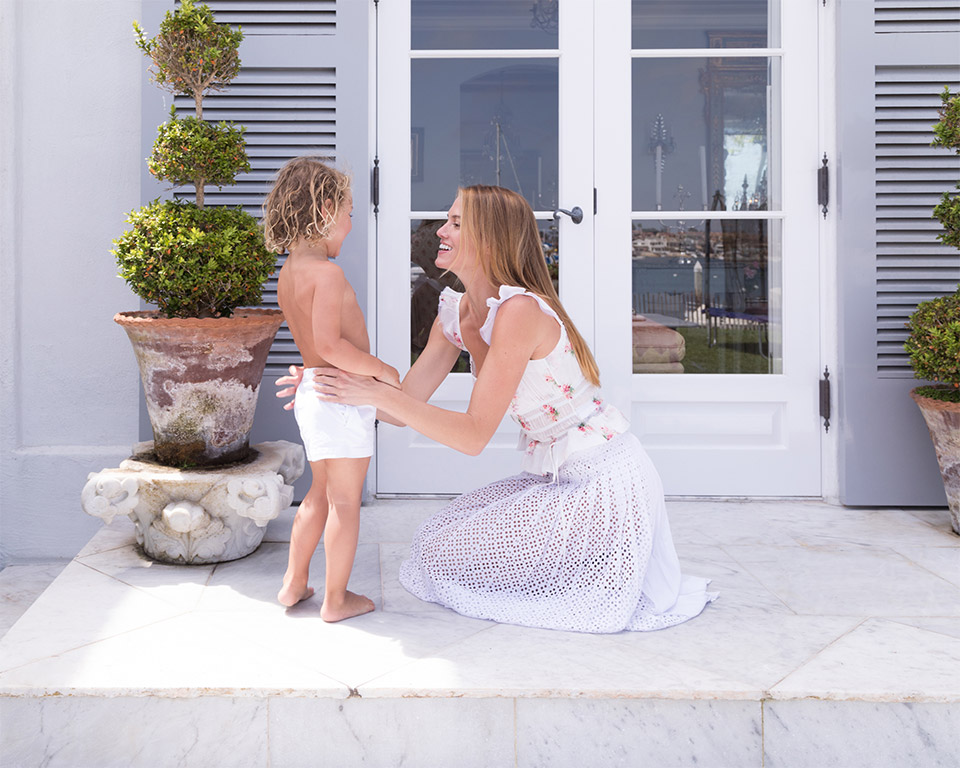 A fashion line isn't the only thing designers Kristopher and Laura Vassar Brock share. The California-based couple, who met during their studies at Parsons and went on to launch Brock Collection, also have a son, Charlie. Here, we talk to mom about what's in store this Mother's Day and her favorite family traditions.
My Mother's Day traditions now…
Mother's Day is really the one day where we get to do whatever mama wants to do! I hope to wake up to some sort of yummy breakfast made by my baby, and a day filled with my favorite activities — beach, bikes and swimming.
And when I was growing up…
My dad would take us to get mom something very special the weekend before Mother's Day. It was usually a trip to A'maree's and we would leave with many more things for mom than what we had planned! Mother's Day morning we would wake mom up with breakfast in bed — blueberry pancakes, berries and coffee — she always pretended to like it. Dinner was always up to dad.
Best Mother's Day gift I've given…
A Marie-Hélène de Taillac white topaz ring. She still wears it every day.
And received…
Funnily enough, last year Charlie picked out a Marie-Hélène ring in smoky quartz — the apple must not fall far from the tree.
Best advice I received from my mother…
Sit down to a family dinner every night you can.
And one lesson I hope to pass on to my son…
Be yourself. People may not like you — although I'm sure they will — but you don't need to care.
Favorite mommy-and-me time includes…
My favorite days with Charlie involve waking up on a Saturday, biking across the ferry to get donuts and books, and spending the day on the beach together. After swimming, there is nothing better than riding home for an afternoon nap.
#ToryDaily #ToryStories