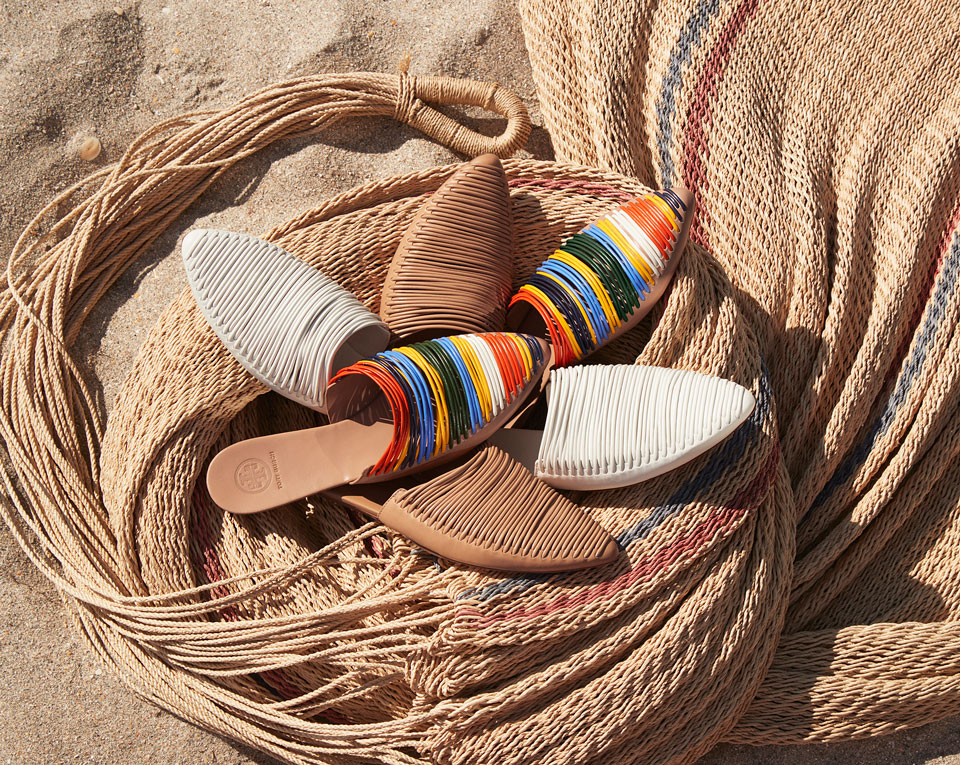 Vacation like an editor with these spring styles that take getaway-chic up another notch.
1. Tory's Sienna slides melds mule with sandal — nonchalant ease by way of Seventies Marrakech.
2. Whatever your fashion M.O., there's a Miller for you. Our much-beloved sandal comes striped, patterned, embroidered, even espadrille style with a jute sole.
3. Last, but not least: Our take on the ultimate beach towel — luxuriously oversized and crafted from thick, soft brushed cotton yarns in Portugal.