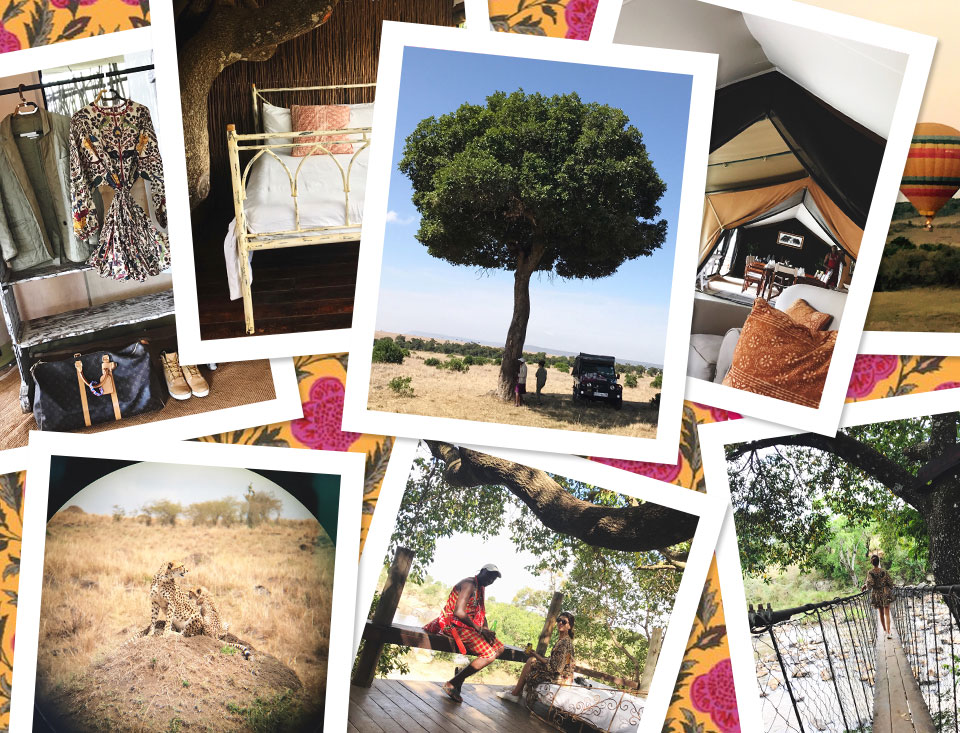 Former roommates Phoebe Vickers and Purna Khatau are addicted to wanderlust — it's what inspired the launch of Rhode Resort, their line of self-described "vacation wardrobe" offerings. Here, the duo share their recs on one of their travel favorites: the Kenyan safari.
Where: Kenya
What: A safari in the Maasai Mara
Why We Love It: A Kenyan safari has a special magic to it. The beauty of landscape, the genuine and welcoming nature of the Kenyan people and, of course, the animals leave us in awe every time. It's always hard to leave and always so good to go back.
How It Inspires Us: Aside from the more obvious aesthetic beauty of the surroundings, a safari has a way of making you feel like such a small part of such a big world! It's a centering experience and that, in turn, brings to the surface a creative clarity that in this day and age can often be hard to tap into. It reflects the raw beauty of nature, and as a brand we always try to pay tribute to that.
Where to Stay: Alex Walker's Serian camp — there are multiple across Africa, all extremely luxurious in their simplicity and always a very intimate and personal experience.
What to Do: Game drives, both day and night. A hot-air-balloon ride at dawn, followed by champagne breakfast in the wild — bonus points during migration! Afternoon tea on your porch as the animals graze by. (Kenyan tea is delicious!)
More to explore in
Travel