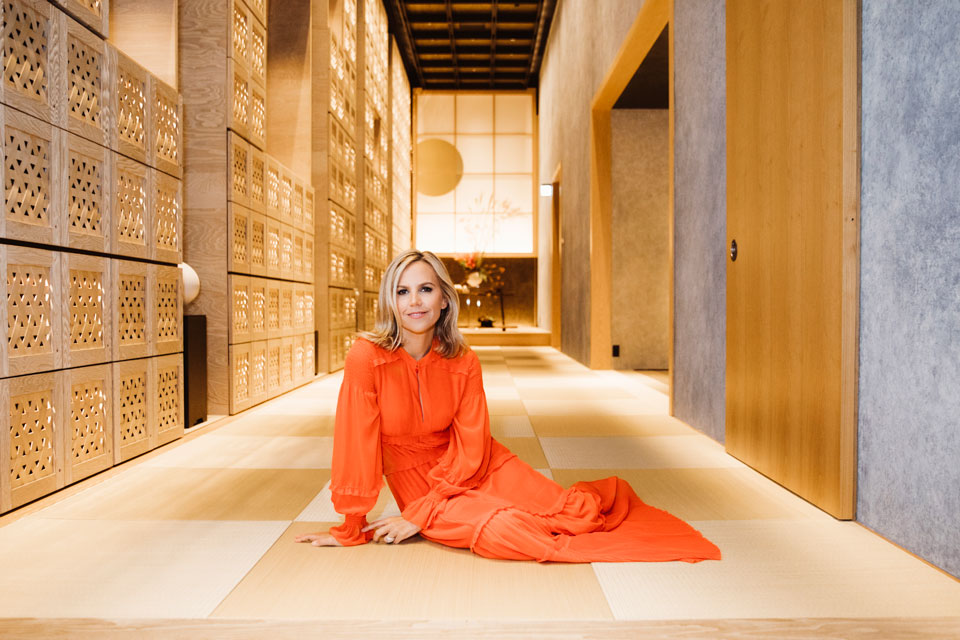 Wearing the Stella dress, Tory tells us about the new Resort 2018 collection and its inspiration.
What inspired Resort '18?
We looked to two women: Jackie Kennedy Onassis and Princess Elizabeth of Toro, the stunning diplomat, lawyer and model who lived here, in New York, in the late Sixties. They both had a unique style — they epitomized elegance in simplicity and as consummate travelers, they had a cosmopolitan sense of ease and far-flung references…
How did that translate into a collection?
We kept the shapes simple, clean — it's actually quite refreshing — and then added embellishments inspired by countries and cultures all over the world. Cording, beading, embroidery, fringe… We thought about a push-pull of elements and focused on texture.
Do you have a favorite piece?
I love our Stella dress, which I'm wearing here — with pleated and ruffle details on chiffon, it captures the mood of our collection: elegant, but easy. It looks great with an oversized sweater or on its own in warmer weather. Our space-dyed turtlenecks are another favorite. To me, they are quintessentially Sixties. I could imagine both of our muses wearing them.
#ToryDaily