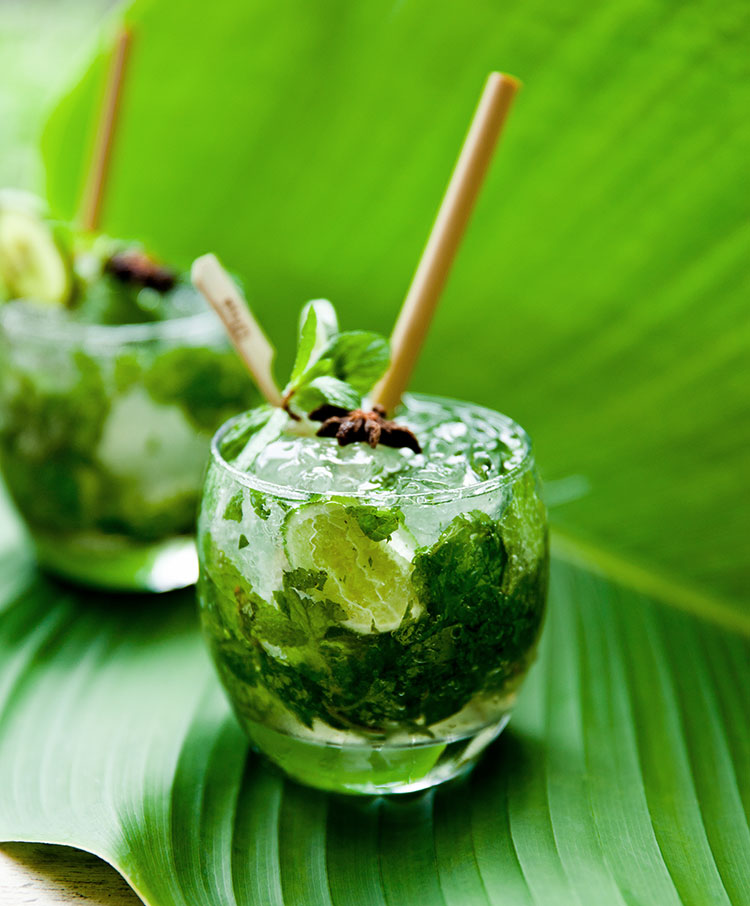 If you've ever been to Bali, it's pure bliss — glorious beaches, endless ocean views, lush jungle foliage, incredible spas, surf, seafood… And we're bringing that slice of island heaven to you, courtesy of the mixologists at Bali's COMO Uma Ubud resort. Here, they share their recipe to its famous Uma Mojito.

Ingredients
60 ml Bacardi rum
20 ml spiced syrup
1 lime wedge
1 pinch fresh mint leaf
Soda
Directions
Add the mint, lime and spiced syrup into an old-fashioned glass, and muddle. Add rum, then crushed ice, until glass is half filled. Churn well with bar spoon and add crushed crush to fill the glass. Top with a dash of soda.
More to explore in
Entertaining