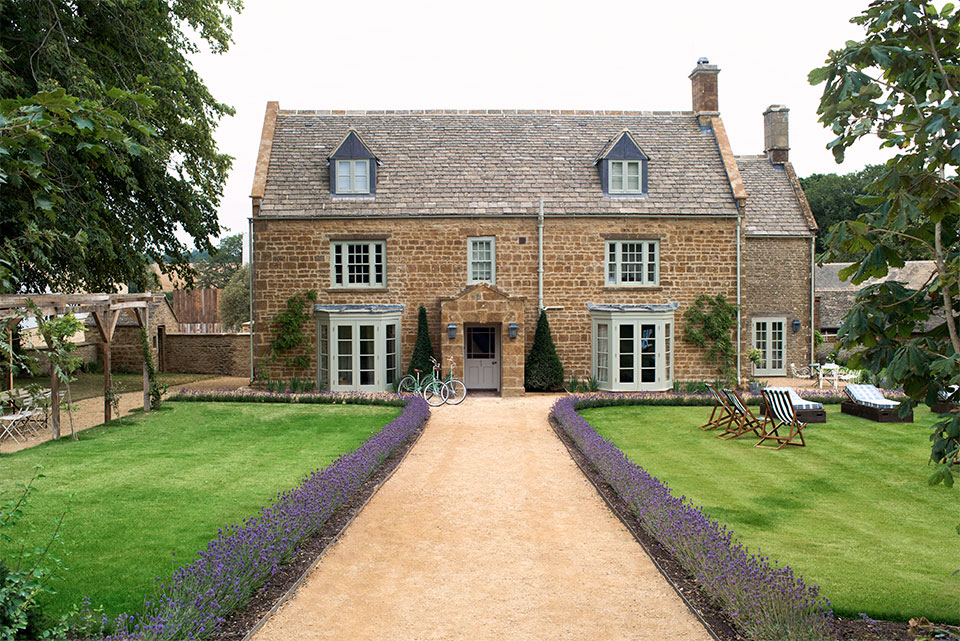 After a week filled with
art
,
attractions
,
music
and
parties
, we're bringing our
London Issue
to a close — and what better way to do so than with a spotlight on a quiet respite outside of the city?
Soho Farmhouse
is a sweeping 100-acre estate in Oxfordshire, and a convenient 90-minute drive away from London proper (75 minutes by train). The leisurely unwinding begins the second you arrive: The resort is a no-car zone, so after you check in to one of the 40 luxury lake-side cabins (or the four-bedroom cabin or seven-bedroom farmhouse), you travel the grounds on charming vintage milk trucks or your own Foffa bicycles, pre-adjusted to your height. Prefer to walk? You get your own pair of Wellington boots for your stay. Adventurer lovers can indulge in horse- and pony-riding.
In many ways, Soho Farmhouse functions as its own self-sufficient village, complete with tennis courts, soccer fields, a golf course, winter ice rink, movie theater and infinity pool (where you can partake in surfboard yoga sessions) plus a hair salon, spa and sauna, flower shop, boathouse, pub… Gastronomes can have their fill as well. In addition to the Main Barn restaurant — which culls its ingredients from a kitchen garden and neighboring farms; even the cheese, butter and bread are made in-house — there's a Japanese eatery, Pen Yen, and food trucks that will roll right up to your cabin if you're feeling particularly idle. Also available: fully stocked "bar" trucks, so you can have your English countryside escape and perfectly made dirty martinis, too.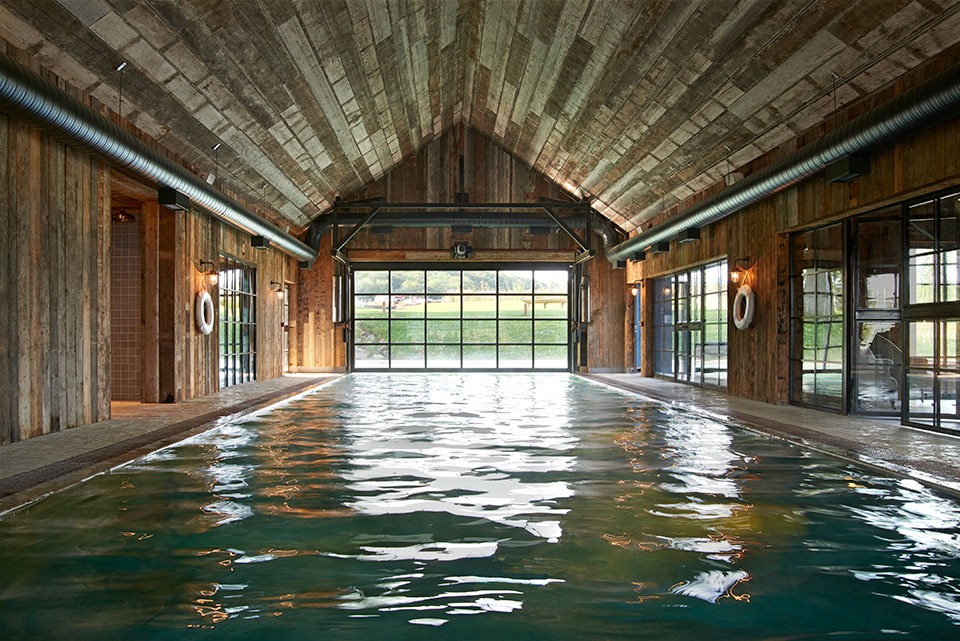 More to explore in
Travel