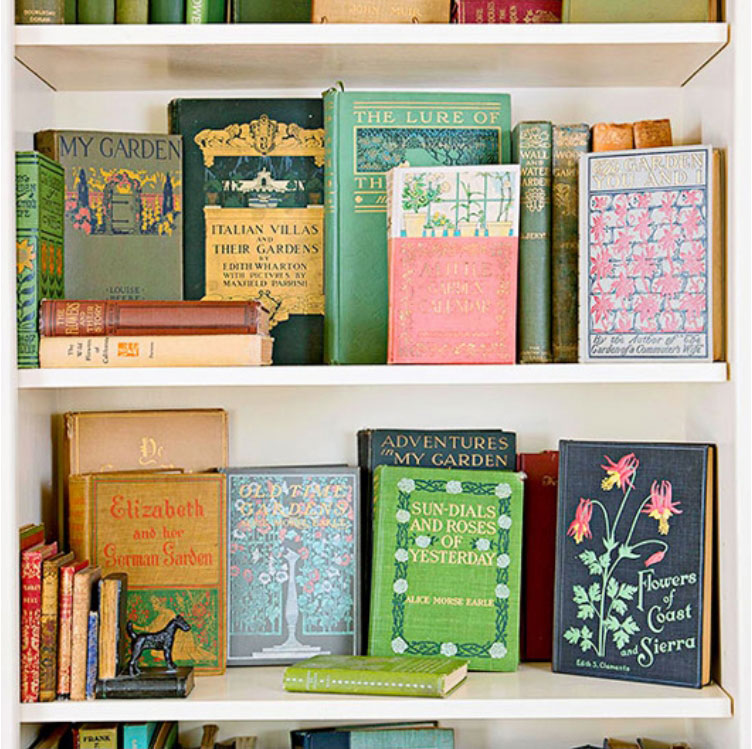 Here's a decor tip from the editors at
Better Homes & Gardens
: Turn your books out so instead of the spines, you see the covers. We would like to add that this move is particularly great when you're throwing a party at home. By turning the books out, not only do you up the visual allure of your space — making your bookshelf a statement piece — you also give your guests possible conversation starters.
Take things one step further by pulling forward books of a certain theme — like the gardening motif above. (You can hide the rest behind them.) This gives the shelf a curated feel, one you can boost by touching back on the theme with anything from the drinks (e.g. botanical cocktails) to the music (how about our Garden Party playlist?).
P.S If, by now, you've fallen in love with the gardening theme, head on over to Abe Books, which offers a shop just for vintage floral books.
More to explore in
Entertaining